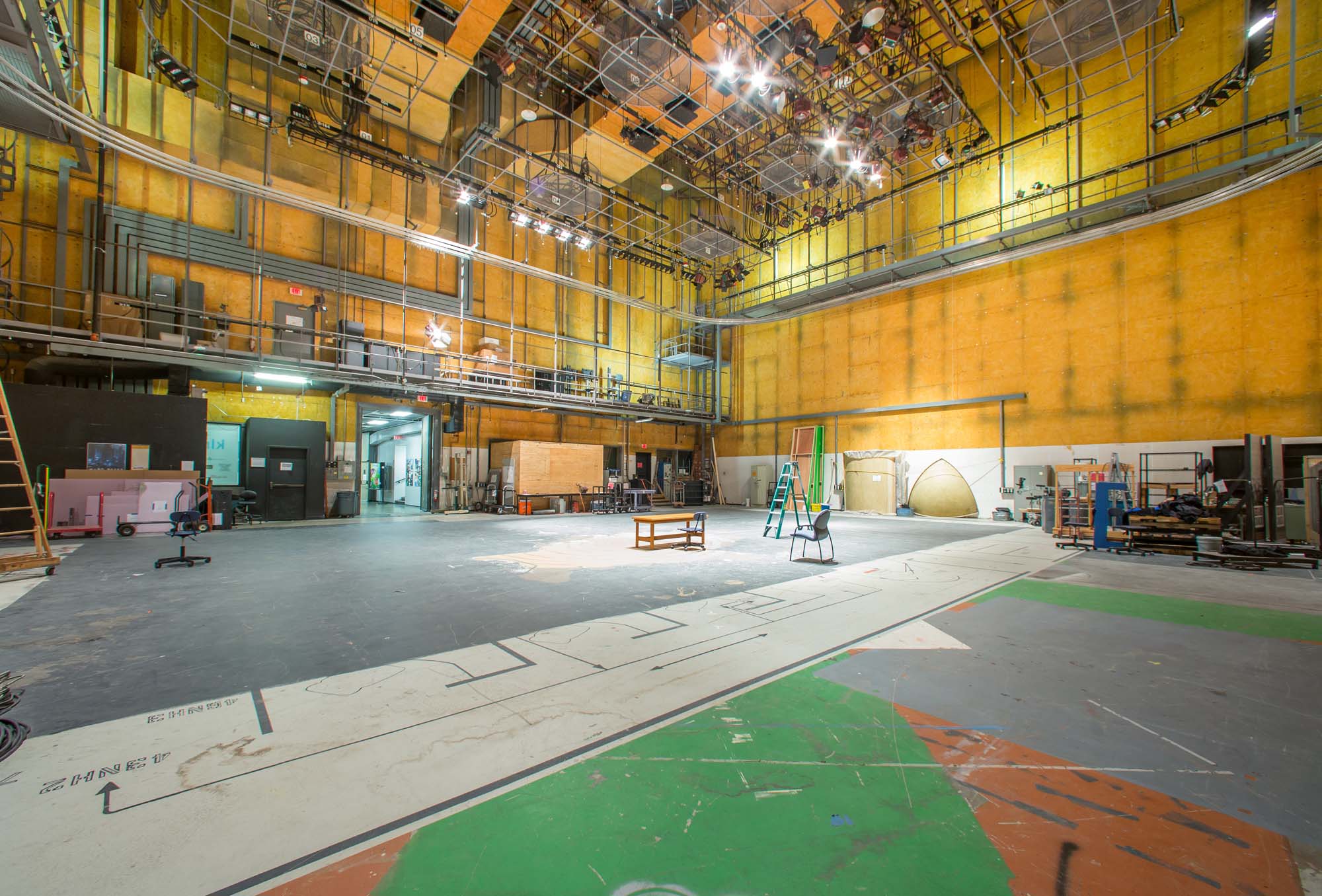 Moody College of Communication RTF Studio 6B CMB 6.112 is located in the Jesse H. Jones Communication Center - Building B (CMB) on the University of Texas Campus in Austin, Texas. The 85'x75' production studio features exceptional floating-slab acoustical isolation with switchable HVAC service, large 12' high x 8' wide doors for prop & set load-in, more than 2,000 amps of power for lighting serving (156) 20-amp & (176) 50-amp dimmed circuits on 18 motorized ceiling grids with a 61' working ceiling height, multiple levels of catwalks, a 50' wide x 20' high x 20' deep greenscreen, 28' tall black curtains on tracks, and an equipment cage outfitted with a standard grip package.
A large 18' D x 9' W x 12' H freight elevator allows load-in from a street-level alley which is large enough to provide pull-through access for large tractor-trailer rigs.
For multi-camera TV production, the room has connections for up to 3 HD cameras, 8 microphones & line-level stereo audio with video, teleprompter, studio-announce, & IFB returns. TV studio cameras are not typically installed in this room but can be moved from adjacent studios and connected easily.
Capacity: Fire code capacity of room is 300 occupants. The room does not have permanently installed seating but includes a rolling cart of 35 folding chairs.

Room Style: Studio, Flat Floor