Moody College of Communication alumni set the industry standard for excellence. You build bridges, create success, and change the world as great communicators. Your college is here to support you, whether you want to get involved, contact other alumni, attend our diverse events, or simply keep in touch with our community.
Find Ways To Get Involved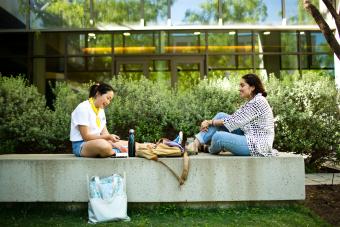 Engage with Moody College by giving your time or making a financial contribution.