Moody College of Communication alumni set the industry standard for excellence. You build bridges, create success, and change the world as great communicators. Your college is here to support you, whether you want to get involved, contact other alumni, attend our diverse events, or simply keep in touch with our community.
Find Ways To Get Involved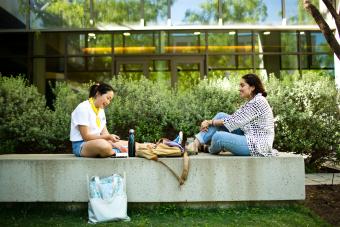 Engage with Moody College by giving your time or making a financial contribution.
Upcoming Events
---
In partnership with the Moody College Writing Center, CATE will be hosting a workshop on the topic of designing written learning experiences with an awareness of newly launched AI text generation tools. Specifically, this session will address:

Moody College of Communication Spring 2023 Career Expo

A premiere in-person event from the University of Texas at Austin

Tuesday, January 31st, 2023 from 11am — 4pm CST

"Bot Farms and Sockpuppet Armies: Understanding Propaganda in the of Era of Automation" A talk by Samuel Woolley

Join the UTLA team for an on campus information session about UTLA in DMC 1.202!