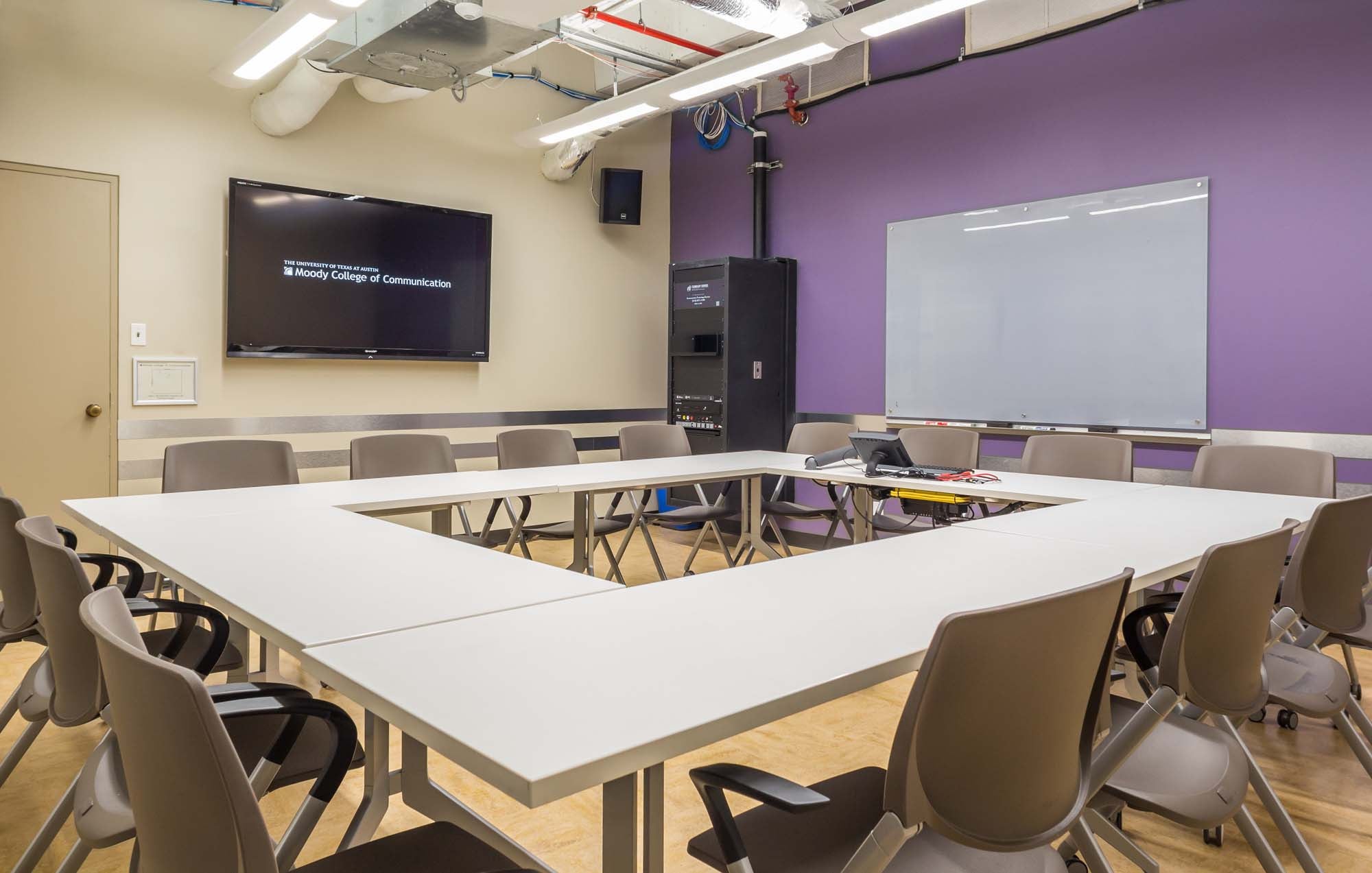 Seminar/Conference room with movable tables & chairs, complete AV system & HD LCD TV.
Capacity: 15 student seats + 1 presenter seat, unconstrained wheelchair seating
Room Style: Classroom, Flat Floor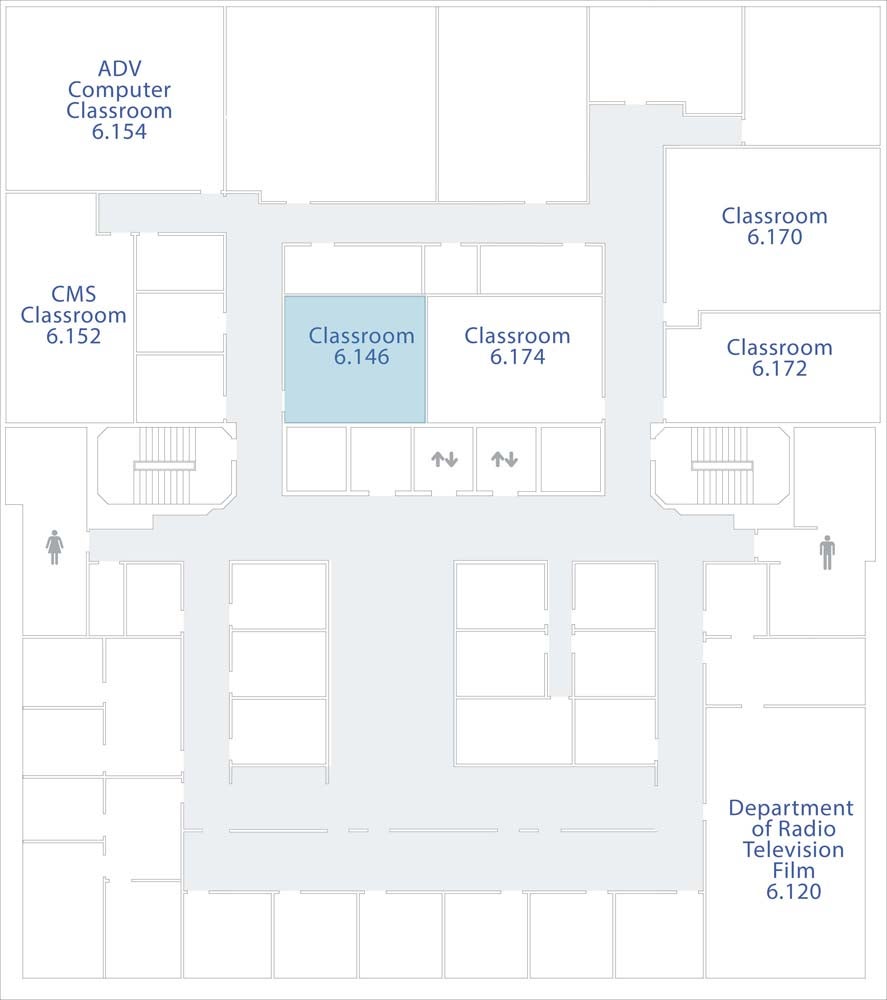 CMA 6.120 - Department of Radio-Television-Film
The University of Texas at Austin Department of Radio-TV-Film (RTF) is one of the best-kept secrets in the film industry.
Major film festivals, television stations and short film touring exhibitions around the world have recognized the outstanding work of University of Texas film students and faculty.
Consistently ranked as one of the top 10 programs in the country, it is one of the few departments offering degrees that span practical and theoretical areas.
CMA 6.120 - Department of Radio-Television-Film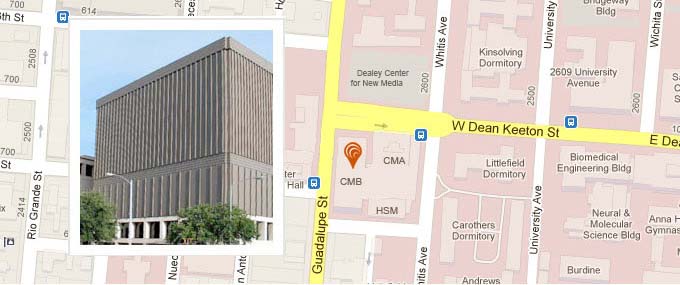 Physical Address
2504 Whitis Ave
Austin, TX 78712
Building Hours
Monday - Saturday 7 AM - 11 PM
Sunday10 AM - 11 PM
Room Assistance
Technology Services: 512-471-1199 or Request Help
Facilities: Request Help
Custodial: Request Help
Emergencies: 911 or UTPD 512-471-4441