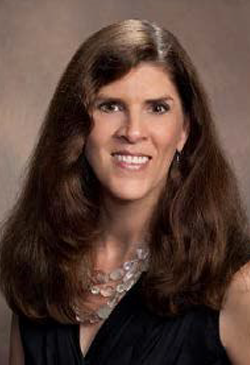 As Vice President of AT&T Public Affairs, Ms. King supports the company through strategic and tactical management of media and grassroots development efforts across the Southwest region of the United States. In addition, she also manages a variety of national campaigns at AT&T. 
Prior to her work with AT&T, Ms. King was a regional vice president for DCI Group, one of the country's leading strategic public affairs and global issues management firms. At DCI Group, Ms. King oversaw the firm's operations in Texas. Her skills and insight into state issues, federal politics and policy development was honed during her tenure on the executive staffs of several Texas statewide elected officials, as well as in her service to state and federal elected officials. Ms. King was chief of staff, campaign manager and legislative director to the Texas comptroller Carole Strayhorn and served as senior deputy commissioner, transition director and deputy campaign manager to then-Land Commissioner, David Dewhurst. In addition, she worked in management and government relations positions with a number of leading business associations, including the National Federation of Independent Business (NFIB). 
Ms. King received her Bachelor of Journalism from the University of Texas at Austin. She is active in her community, has served on numerous boards including the Texas Book Festival, Moody College of Communications Advisory Board, and Children's Advocacy Centers of Texas and is currently a volunteer at St. Theresa Catholic Church, Mobile Loaves and Fishes and Capital Campaign Committee for the Love of the Springs Barton Springs Conservancy. 
She is the proud mother of two sons, Kyle and Dylan.