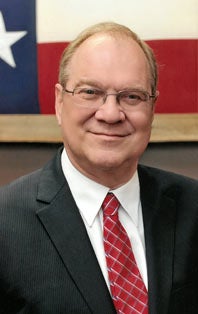 Reddick Society
Littlefield Society
Joseph F. "Joe" Phillips (McAllen, TX) received his Bachelor of Journalism from U.T, 1972.  He spent three years on the staff of The Daily Texan and later co-founded The San Jose News (Costa Rica) in 1973 and Guatemala News in 1976.
Joe sold San Jose News to a former U.T. professor in 1979, and returned to Texas to join his family's fuel business.  He helped build the business into a regional chain of convenience stores, truck stops, and Burger King restaurants. Joe retired from day-to-day retail operations in 2009, and currently oversees investments.
Additionally, he served as chairman of two state agencies under Governor Ann Richards, has served as president of the Rio Grande Council (Boy Scouts of America), and as a member of the Sharyland ISD school board for more than nine years. Joe is the father of one son and one grandson, who live in Chapel Hill, North Carolina.