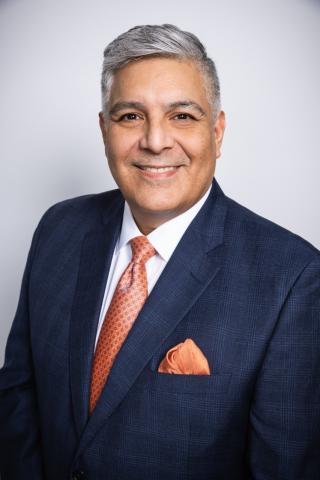 Jon G. Muñoz is Booz Allen's chief diversity, equity, and inclusion (DEI) officer. He leads our diversity management practice, working with leaders and teams across the firm to develop strategies, programs, and processes to drive our DEI mission. Jon has a history of successfully leading and integrated a holistic DEI strategy and best practices across all talent management processes in a broad range of industries, including hospitality, wireless communications, and financial services.
Jon's professional experience spans more than 25 years in diversity, equity, and inclusion, public affairs, community engagement, multicultural and LGBTQ marketing, sales, and human resources. Before joining Booz Allen, he was vice president of global diversity and inclusion at Hilton where he directed the company's comprehensive diversity and inclusion management practice focused on culture, talent, and marketplace initiatives. Under Jon's leadership, Hilton's DEI commitment garnered many industry awards and recognition, including from DiversityInc, Great Place to Work Institute, Fortune, Forbes, and Human Rights Campaign, among others. Earlier in his career, he served in key DEI and multicultural marketing roles at T-Mobile, Nextel Communications, JPMorgan Chase & Co., and Bank of America.
In addition, Jon is committed to nonprofit leadership and is actively involved in several national and global nonprofit organizations. He currently serves on the Chairman's Advisory Council for the Friends of the National Museum of the American Latino and as immediate past board chair for the International LGBTQ+ Travel Association. He is a co-founder of the National Hispanic Corporate Council Corporate Executive Development Program, which is dedicated to advancing Hispanic managers to executive positions in corporations. He was recently appointed to the University of Texas at Austin Moody College of Communications Dean's Advisory Council.
Jon holds a B.S. in communications and advertising from the University of Texas at Austin Moody College of Communication. He has several certifications in corporate citizenship and executive education from Boston College and Southern Methodist University.