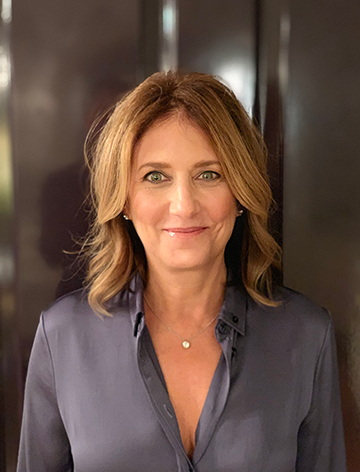 Wendy (Willis) Berk started her career in public relations, having received a Bachelor of Journalism degree from The University of Texas at Austin in 1987.  She worked in agencies as varied as Maizner & Franklin in Ft. Lauderdale, Florida; Cohen & Wolfe, New York City; Clarke & Company, Boston, MA and Bloom FCA! New York City.  She also freelanced while living in Hong Kong for various agencies before taking a position in marketing/communications with Honeywell, while continuing to live in Hong Kong.
Wendy has been a resident of Scarsdale, New York, where she and her husband, Howard (BBA '87), have raised three girls: Chelsea (2018 graduate of the Moody College of Communication), Emily (Class of 2020, The University of Texas at Austin) and Amanda (Class of 2020, Vanderbilt University).  Over the years, she has been an active volunteer in the Scarsdale schools, where she has served as the elementary school's PTA President, the middle school's Compact Committee parent representative, Secretary of PT Council, and Vice President of the high school PTA, as well as being a part of the nominating committee and the newly-formed wellness committee.
In other civic capacities, Wendy served on the board of Scarsdale Edgemont Family Counseling Services, has co-chaired Westchester Reform Temple's annual Gala evenings and is on the Leadership Committee for the Humane Society of the United States' annual Saving Animal Lives Gala.
Wendy is currently a member of the Board of Directors of White Plains Hospital, White Plains, NY. Additionally she serves on the Foundation Board of the hospital and is Co-President of the Friends of White Plains Hospital.  She also sits on the Healthy Community Initiative committee at the hospital.