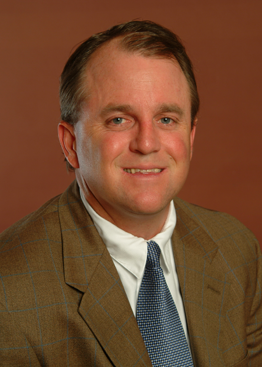 Combining strong business savvy with a passion for developing companies and communities to reach their full potential, established entrepreneur Andrew J. Priest has a proven track record of hands-on leadership that drives growth and profitability outcomes beyond expectations. In 1990, Mr. Priest founded TRE Financial Services, achieving outstanding growth throughout the company's history. Launching and overseeing multiple lucrative ventures and acquisitions over his nearly 30-year career, Mr. Priest has maintained an uncompromising focus on high-quality standards and bottom-line profit improvements, accomplishing superior outcomes by building superior teams. He has excelled at turning under-producing businesses into companies that work efficiently and compete in the broader market, and he has guided and mentored talented employees to become the new business leaders of today.
Growing up, Mr. Priest learned to value family, hard work, and using your talents to make the world around you a better place. His dedication to self-improvement came first from his parents, with his father the headmaster of San Antonio Academy and his mother a life-long teacher in San Antonio. Today, as the father to three sons, Mr. Priest is actively involved in promoting opportunities both his own children and his community, coaching baseball, football and basketball, and making substantial contributions to Kinkaid School and Post Oak Little League to build out their facilities. He is also a firm believer in "paying it forward," financially supporting his housekeeper's son to go to Texas A&M University to pursue his dreams, paying his dorm and education expenses until he is out of school to make sure he has the opportunity for an education. His own exemplary educational qualifications include a Bachelor of Science Degree in Communications from the University of Texas at Austin.
As the Chief Executive Officer of TRE Financial Services, Mr. Priest generated incredible growth through savvy decision-making, such as acquiring ORRTAX Software in 2000, already a recognized leader in tax software since 1985, and earning industry-wide recognition for business excellence within three years. His many other business successes included starting CUTS (Credit Union Tax Services) in 1990, acquiring TranDotCom Solutions in 2008, and managing the investment group that purchased Santa Barbara Tax Products Group. Mr. Priest is currently investing in private equity opportunities including Whitewater Amphitheater in New Braunfels, and serving on advisory board of some of the investments, as well as acquiring office buildings in Dallas, Austin, and San Marcos.
Mr. Priest takes great pride in giving back, sharing the results of his success in a way that can make a real difference moving ahead. In addition to his support of Kinkaid School and Post Oak Little League, Mr. Priest makes generous and regular contributions to the University of Texas Endowment fund for scholarships, the UT Golf/Athletics fund for scholarships, and organizations such as Young Life, Clayton Dabney Foundation, and various other charities. In his spare time, he enjoys golf, traveling, exercising, hunting, playing basketball, and spending time with his family.