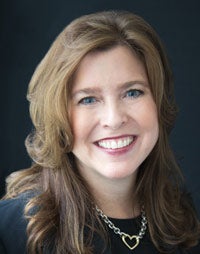 Stefanie Scott is a strategic communicator with more than two decades of experience in public relations, media, corporate communications, crisis communications and public affairs. Blending experience in journalism, communications, business, politics and an extensive network throughout Texas and the United States, Stefanie consults with organizations of all sizes to help solve problems and create opportunities.

Stefanie's career has spanned the corporate and government worlds with a strong track record of helping Fortune 500 companies, governmental and private sector organizations communicate. Her expertise has helped organizations strengthen relationships, position brands, build thought leadership and manage highly complex crises before key stakeholders.

Previously she served as Vice President of Communications for the Lower Colorado River Authority. She directed all external and internal communications, media relations, executive communications, social media and overall digital strategy for the $1 billion energy and water utility that serves more than 1 million Texans.

Stefanie has more than 15 years of experience in telecommunications and technology. She managed media relations for Verizon Communications Inc., directing strategic communications and public relations initiatives for the Fortune 15 company. She joined the Verizon corporate communications team in 2006 after Verizon acquired MCI (formerly MCI WorldCom and WorldCom). At MCI, Stefanie provided strategic communications and media relations for the company's corporate and public affairs efforts across 19 states, including Texas. She also served on the crisis communications team that dealt with complex issues during the WorldCom financial restructuring in the record Chapter 11 corporate bankruptcy and MCI's subsequent acquisition by Verizon.

For nearly a decade, Stefanie worked as a journalist, beginning her career in newspapers at The Daily Texan at The University of Texas at Austin. She went on to report for the Houston Post, Amarillo Globe-News and the San Antonio Express-News. Stefanie, who lives in Austin, Texas, holds a Bachelor of Journalism in news and public affairs from the Moody College of Communication at UT Austin. She also holds a Bachelor of Arts in history from the College of Liberal Arts at UT Austin. She currently serves on the advisory council of the Moody College of Communication at UT Austin.