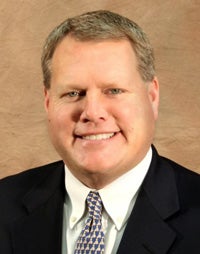 Reddick Society
Littlefield Society
On March 2, 2015, the Board of Directors of Warren Equipment Company (WEC) announced the election of James C. Nelson as President, CEO and Chairman of WEC. Mr. Nelson also remains the Dealer Principal and President of Warren CAT. Under his expanded leadership, Warren CAT and other Warren subsidiaries continue to aggressively address the needs of its construction, oil and gas, governmental and mining customers with world-class equipment, parts and service.
Before joining WEC, Mr. Nelson had a seven-year career in the investment business as a Financial Consultant in Dallas, Texas with Dean Witter Reynolds and Smith Barney, Harris Upham.
Mr. Nelson holds a bachelor's degree in Finance from Michigan State University. He is the Past Chairman of The Cooperative Association of Tractor Dealers, Inc., a Financing Cooperative for Caterpillar dealers. He is an active member of the Advisory Council of the Moody College of Communication with the University of Texas. He leads several public education improvement initiatives in Midland, TX. Mr. Nelson is also a board member of The Scharbauer Foundation in Midland, TX and a board member of Mechanican, Inc. a startup focused on mobile service.