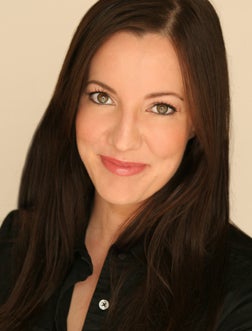 Jennifer Howell is a Senior Level Film and Television Executive with a wide range of experience developing material, creating partnerships, and leading teams of executives, writers and producers for over 20 years.
Howell serves as the Head of Feature Development at DreamWorks Animation, a motion picture studio which has released 35 feature films, including Boss Baby, Trolls, Shrek, Madagascar, Kung Fu Panda  and How To Train Your Dragon. At DreamWorks she works alongside world-class creative talent and a strong and experienced management team to produce content for one of the most beloved and admired family entertainment brands in the world. In her position, Howell finds and develops ideas for the studio and currently has over 25 films in development. Previously she was the 1st hire at the newly reformed Paramount Television under Brad Grey where she developed and sold some of their most prestigious series. In her time at Paramount, she set-up and produced several shows including; Grease: Live, First Wives Club, Galaxy Quest, School of Rock, Shooter and Three Days of the Condor. Howell is best known for her ability to identify and guide emerging talent.
In 2008, Howell joined 20th Century Fox Television in a newly created position to oversee their Animation business. She was responsible for oversight of the studio's most valuable franchises and IP (The Simpsons, Family Guy, American Dad and The Cleveland Show). As head of the department she oversaw Development, Current Programming, and Production of all Animated shows. She launched several series for Fox including: Bob's Burgers, Napoleon Dynamite, Allen Gregory and Sit Down Shut Up. She also developed and sold animated series to cable networks TBS and IFC (Neighbors From Hell and Out There), as well as resurrected Futurama for Comedy Central after the show was cancelled by Fox after 5 seasons. In addition, Howell created and launched Fox Inkubation – a 20th Century Fox Television and Fox Broadcasting joint to find and cultivate talent and produce shorts with the goal of adding to Fox's already successful animated line up. 60 plus sets of shorts were produced.
Prior to 20th, Howell ran Matt Stone and Trey Parker's Feature Film Company, Important Films, under their 1st look deal with Paramount Pictures. This followed a 10 year stint as a Producer on Stone and Parker's South Park, as well as Team America, That's My Bush, and South Park: Bigger, Longer and Uncut. While at Important Films, Howell set up several movies alongside Stone and Parker, as well as contributed to the pre-production on The Book of Mormon. As the Supervising Producer of South Park, Jennifer Howell was charged with all aspects of producing the show, along with daily presence in the writer's room. She won an Emmy and Peabody Award in 2004.
Howell began her career in entertainment as a Film Major at The University of Texas at Austin. She worked as a Production assistant on such movies as; Waiting For Guffman, Michael, and Courage Under Fire. After graduating, Howell moved to Los Angeles and almost immediately began working with Stone and Parker when she was hired as Trey Parker's assistant on his film Orgazmo. As an invaluable part of the team, she was asked to join South Park as a producer when the pilot was picked up to series.
Howell has served on the College of Communication's advisory board at The University of Texas for the past 5 years and also serves as a mentor for the Big Brothers Big Sisters/Women In Film program. She holds several charitable organizations close to her heart including; Hilarity For Charity, The NRDC, and Autism Speaks. Howell lives in Los Angeles with her husband and two children.