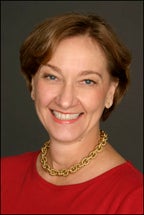 Helen Vollmer (Houston, TX), is a Founder and Principal of 4C, Caudle Crisis & Communication Counsel, working with corporations, non-profits and individuals to help them find their voice and strategically achieve their marketing communications objectives.  She is the former chair of Edelman South and president of Edelman Southwest, where she was responsible for business operations and providing strategic counsel and public engagement direction to clients across a six state region.  She was instrumental in building Edelman's U.S. Education sector and acted as the lead on its Family Business and Foundations offering.    
Helen personally has represented clients across a wide spectrum of sectors, including those in technology, telecom, energy, government, healthcare, hospitality, professional services and education. She has deep expertise in branding, public advocacy, thought leadership and reputation management.
Hallmark accounts on which Helen has left a strategic input include Coca-Cola, McDonald's, Denny's, Travelocity, Whole Foods Market, Texas Instruments, Shell, Texas Economic Development and Tourism, Sabre Holdings, HCA Healthcare, Carnegie Mellon University and the University of Texas System.   
Prior to the Edelman 2010 acquisition of Vollmer Public Relations, Helen founded and led the firm bearing her name to become the largest independent public relations firm based in the Southwest. 
Helen is an accredited member of the Public Relations Society of America and a member of that group's Counselor's Academy.  She is also a past board member of the Council of Public Relations Firms. Currently, she is on the board of Lean in Energy, a global non-profit that provides mentoring and community resources for women in the energy sector.
Fluent in Spanish, she holds a bachelor's degree in journalism and a master's degree in radio/television/film from the University of Texas at Austin, where she has acted as an Assistant Adjunct Professor in The Moody College of Communication.