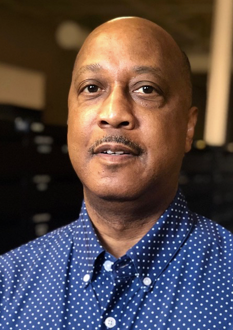 Glenn D. Nickerson (Dallas, TX) is a 30+ year broadcast television professional whose expertise include producing, directing and production coordination. From 2002 to 2019, he has managed the Dallas production office of AXS TV, the high definition television network launched by Mark Cuban under the moniker HDNet. Initially focusing on production of original high definition programming, the Dallas office now concentrates on producing on-air promos, VOD (video on demand) promos, in addition to marketing and affiliate relations assets. This includes some production for sister companies Magnolia Pictures, Magnolia Home Entertainment and Landmark Theatres.
Nickerson began his television career in his hometown, Amarillo, TX at KAMR, where he honed his skills in all aspects of live broadcast production and electronic field production (EFP). Before leaving KAMR, he was directing the six and ten o'clock weekday newscasts.
At WLEX in Lexington, KY, Nickerson also directed newscasts, but broadened his skill set by directing a live horse racing recap show from Keeneland racecourse, a National Historic Landmark, in the heart of thoroughbred country.
After a stint at WVEC in Norfolk, VA directing newscasts, Nickerson returned to Texas.  In 1990, he became the sole newscast director at KTVT in Fort Worth, TX. At KTVT, he was instrumental in helping reestablish the station's news presence in the Dallas-Fort Worth market. He directed KTVT's premier newscast on August 20, 1990.
After directing for five years, Nickerson served the next five years as the production department head at KTVT. The station went from an independent station to a CBS affiliate at a time when the industry was also transitioning from analog to digital production. He was instrumental in spearheading all phases of design and construction for KTVT's news control rooms during this digital conversion.
After leaving KTVT, Nickerson's projects included producing/directing several seasons of Lone Star Park Live, a thoroughbred racing program broadcast from Lone Star Park in Grand Prairie, TX. He also executive produced the inaugural season of The Mark Cuban Show for the Dallas-Fort Worth market.
Nickerson received his Bachelor of Arts in Radio, Television & Film from the University of Texas at Austin in 1980.