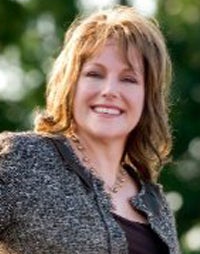 Deborah Buks, APR - President/Founder, Ward and OnwardU. 
Named one of the 70 Top Women in PR in 2015 by PR News, Deborah brings more than 30 years' experience to clients in industries including higher education, energy, real estate, government, professional services and not-for-profit. 
She launched Ward, a communications consultancy focused on causing communication in 1990, and OnwardU in 2014 to facilitate communication through professional meeting facilitation and communication skills training.
Deborah's prior agency career includes stints at Vollmer and Burson-Marstellar before being named vice president at Hill and Knowlton and the public relations division of Young & Rubicam's Houston ad agency.
Deborah is the recipient of the 2016 Legacy Award from the Houston chapter of the Public Relations Society of America, and she and her firm have earned hundreds of awards for their internal and external communications work on behalf of clients.
A Houston native, Deborah is Accredited in Public Relations (APR) by the Public Relations Society of America (PRSA) and a member of International Association of Facilitators.
The first in her family to attend college, Deborah worked her way through school with the help of financial aid, including an internship with then-President Shirley Bird Perry to publicize and help coordinate the University's centennial. She is a 1982 honors graduate of The University of Texas Moody College of Communications with a bachelor's degree in Journalism/Public Relations.
She chairs communication on the Executive Committee of the Board of Trustees of Congregation Beth Israel, Texas' first and largest Jewish synagogue. She has also served on the boards of directors for United Way agency AVDA, Aid to Victims of Domestic Abuse, and for SARC, a non-profit that coordinates clinical trials with pharmaceutical companies to find a cure for Sarcoma, a rare cancer of which she is a survivor.
Widowed, her greatest joy derives from time with her two teenage sons and their pet goats on the family farm, where she recently restored an 1890 Texas farmhouse – her personal piece of heaven on earth.