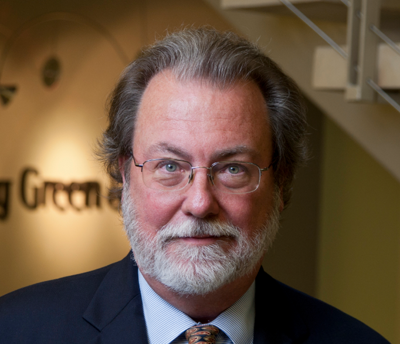 Villarreal Society
Littlefield Society
David Powell (Tallahassee, Florida) recently took "of counsel" status at the Tallahassee law firm of Hopping Green & Sams in order to write a book that uses extended personal interviews with 54 persons, conducted around the country between 2016 and 2019, to tell the story of the Cuban refugees who came to the US in the first 15 years after Fidel Castro gained power in 1959. David has signed a publishing contract with the University of Florida Press and is now writing the manuscript for this oral history.
Prior to becoming a lawyer in 1987, David was a reporter for the Associated Press in New York and Miami, correspondent in charge of the AP's bureau in Tallahassee, and a political reporter for the St. Petersburg Times. In his 30 years of law practice, David specialized in planning and obtaining entitlements for complex real estate projects throughout Florida. In 1992-93, he served in the administration of Florida Governor Lawton Chiles.
David earned a bachelor's degree from the University of Texas at Austin, where he was Editor of The Daily Texan in 1972-73; a master's degree from the Columbia University Graduate School of Journalism; and a law degree from Florida State University, where he was Editor-in-Chief of the Florida State University Law Review.
David and his wife, Vicki Weber, reside in Tallahassee, Florida, and have a second home in Austin, Texas. They have one daughter, who is a practicing lawyer in Atlanta, Georgia, and two excellent grandchildren.