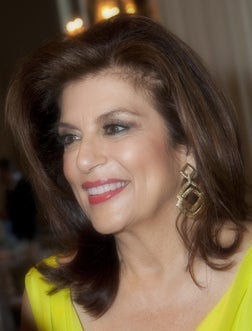 Dancie Perugini Ware (Houston, TX), a fifth generation Texan,  is passionate about historic preservation and shares Frank Gehry's belief that "in the end, the character of a civilization is encased in its structures." Currently, Dancie serves as trustee of Galveston's Rosenberg Library, the oldest public library in Texas in continuous operation; is an avid supporter of Houston's Julia Ideson Library Preservation partners; and is currently collaborating on the historic restoration of New Orleans's famed Saenger Theatre, which suffered significant damage during Hurricane Katrina. Dancie's passion includes preserving grand historical traditions as well; she was the creative force behind the revival of Mardi Gras! Galveston, Texas's largest, most acclaimed Mardi Gras celebration, and Galveston's famed ceremonial Mardi Gras Arches, an architectural installation of works by seven of the world's most notable architects. Her passion inspired literary tributes, such as Historic Galveston and the republication of The Galveston That Was, featuring images by master photographer Henri Cartier-Bresson.
Nationally regarded as a respected leader in the field of public relations, Dancie heads one of the most notable PR firms in the Southwest, headquartered in downtown Houston. The firm that bears her name, Dancie Perugini Ware Public Relations (DPW PR) represents a broad, diverse roster of influential clients from the arts and universities to the nation's industry-leaders in retail, hospitality, energy, and real estate development.  
Active civically throughout her career, Dancie currently serves on the Development Board of the University of Texas Medical Branch; Advisory Board for the Alley Theatre; the Buffalo Bayou Partnership; Board of Directors Houston Police Foundation; member The Methodist Hospital Alzheimer's Center Leadership Committee, Parents Campaign Advisory Board at UVA and Advisory Board of UT College of Fine Arts.  
Ware graduated with honors from The University of Texas at Austin with a B.S. and is a lifetime member of Texas Exes.  She is married to trial attorney James L. Ware, B.S. and J.D. from The University of Texas and reside in Galveston and Houston.  They are proud parents of twin sons, Carter and Lane, recent graduates of the University of Virginia.