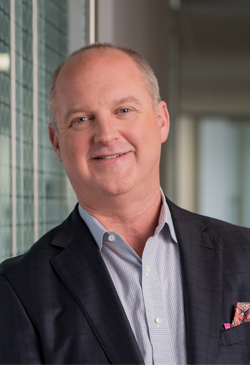 Brad Deutser is the Founder and CEO of Deutser, an innovative consulting firm that helps organizations and their leaders achieve clarity to drive business performance, and the Deutser Clarity Institute, a think tank, idea accelerator and learning lab. He is the author of Leading Clarity: The Breakthrough Strategy to Unleash People, Profit and Performance.
Brad's insight and approach to organizational clarity has transformed many prominent organizations, including those in energy, education, healthcare, financial services, industrial services, professional services, retail, and cause-based industries.
He is committed to affecting change at a societal level and has infused socially responsible and cause related principles in not only his clients' practices, but his own firm's as well. He has created the Deutser Clarity Fund as well as individualized micro-funds for each employee so they can personally affect causes important to them. Additionally, he has a leadership role on numerous nonprofit boards.
After graduation from the University of Texas with an Economics degree, he worked for several companies, including the London-based solicitors firm, Blackburn Gittings & Nott; the nation's leading socially responsible marketing company, Cone Communications in Boston, MA; as well as Ringling Bros. and Barnum & Bailey Circus and Walt Disney World on Ice.
Brad is passionate about helping leaders at all levels achieve clarity and leverage their talents to the fullest. Brad's clarity comes from his loving relationship with his family, including his wife of more than 20 years and two children.