Mina Kimes for the Frank Deford Lecture in Sports Journalism
ESPN NFL Analyst, Senior Writer, Podcast Host and Television Contributor Min Kimes sat in conversation with Dr. Michael Butterworth for the presentation of the 2021 Frank Deford Lecture in Sports Journalism. The event was presented virtually over Zoom on April 15, 2021. The Frank Deford Lecture in Sports Journalism is a part of the McGarr Sympposium on Sports and Society.
Kimes is an award-winning journalist, NFL analyst, senior writer, podcast host and television contributor for ESPN. Since joining ESPN The Magazine in 2014, her profile has grown steadily across the company's multimedia platforms, spanning digital and print, television, radio and podcasting.
In June 2020, Kimes was named an NFL analyst, joining ESPN's daily news and information show, NFL Live. She also offers football analysis on Get Up, SportsCenter, First Take and more, in addition to being a regular contributor to Around the Horn, Highly Questionable and The Dan Le Batard Show with Stugotz.
Kimes has been at the forefront of ESPN's podcasting efforts. She hosts The Mina Kimes Show featuring Lenny football podcast and launched the ESPN Daily podcast in October 2019. The original host of ESPN Daily, Kimes remains a contributor in the NFL offseason.
An acclaimed writer, Kimes has written many memorable features for ESPN. She penned the first ESPN Cover Story in October 2019 – the incredible survival story of NFL wide receiver DeAndre Hopkins and his mother – when ESPN The Magazine transitioned to a new digital format. Her many notable ESPN The Magazine cover stories included profiles of NFL players like Von Miller, Antonio Brown, Baker Mayfield and Aaron Rodgers, and she secured an exclusive interview with Myles Garrett in 2020 when he discussed for the first time the on-field brawl that led to his NFL suspension. Kimes has also travelled extensively for high-profile stories on esports, NBA Draft prospect Luka Doncic, and Korean bat flips.
Previously, Kimes co-hosted ESPN Radio's The Morning Roast national weekend show with Domonique Foxworth and Clinton Yates, which the trio launched together in January 2017. She has also contributed to special ESPN live Twitter shows, including On the Clock during the 2018 NFL Draft.
Prior to ESPN, Kimes was an investigative reporter for Bloomberg News (2013) and a business writer for Fortune Magazine (2007-13), where she penned pieces on topics from arms exports to tainted drugs.
A two-time finalist for the Dan Jenkins Medal for Excellence in Sportswriting, Kimes received a National Headliner Award first place honor in 2019 for magazine feature writing. Kimes has also earned numerous awards for business and investigative journalism. She was the inaugural recipient of the SABEW's (Society of American Business Editors and Writers) Larry Birger Young Business Journalist prize, honoring journalists under age 30. Other organizations that have recognized her work include the New York Press Club, the National Press Club, and the Asian American Journalists Association (AAJA).
Kimes graduated summa cum laude from Yale University with a bachelor of arts in English.
In addition to her work with ESPN, Kimes has been an NFL analyst for local television broadcasts of Los Angeles Rams preseason games since 2018.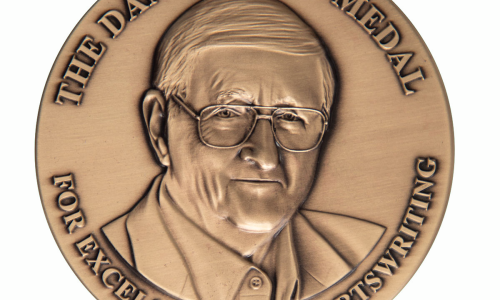 Twelve writers, from nine distinct outlets, writing on a myriad of sports-related issues were named finalists for the Best Sportswriting award of the Dan Jenkins Medal for Excellence in Sportswriting. A jury of twelve working sportswriters selected the finalists from entries submitted. To be considered, the work must have been published in the U.S. during 2020.
This year's winners will be announced in September in addition to the 2021 recipient of the Jenkins Medal honoring Lifetime Achievement. In lieu of the traditional awards banquet, the Center for Sports Communication & Media will host a live virtual event, celebrating the winners and the craft of sportswriting, which Jenkins personified.
Where Are They Now: Recent Moody Graduates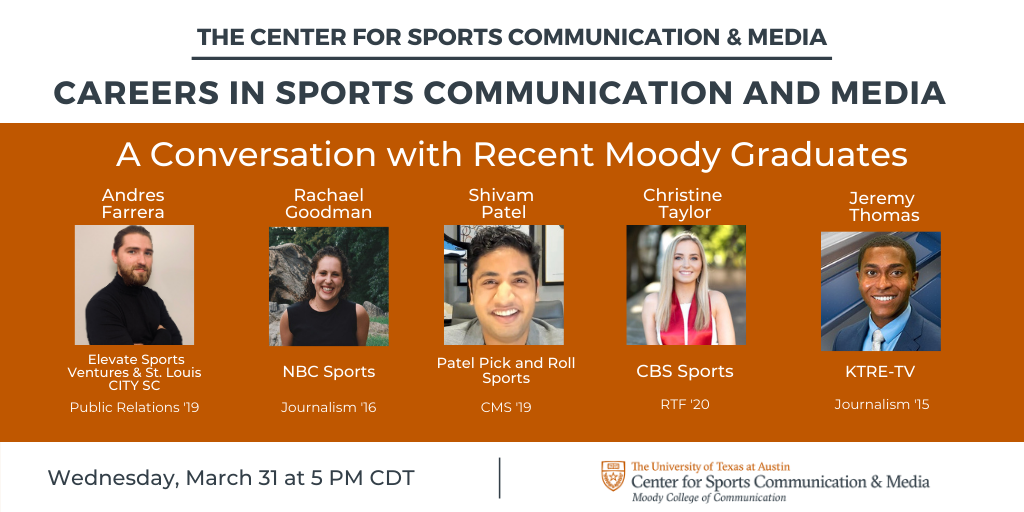 Kevin Robbins, CSCM Associate Director and Professor in the School of Journalism and Media, led a roundtable discussion with five recent graduates of the Moody College of Communication who are working in various capacity in sports journalism and sports media. Participants include:
Andres Farrera, Stan Richards School of Advertising & Public Relations (2019), Corporate Account Executive, St. Louis FC
Rachel Goodman, School of Journalism and Media (2016), Associate Producer, NBC Sports
Shivam Patel, Department of Communication Studies (2019), Founder and Host, Patel Pick and Roll Sports, Media and Promotions
Christine Taylor, Department of Radio-TV-Film (2020), Production Assistant, CBS Sports
Jeremy Thomas, School of Journalism and Media (2015), Multimedia Journalist, KTRE-TV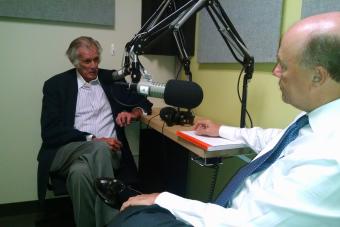 The Frank Deford Lecture in Sports Journalism
The Center for Sports Communication and Media hosts the Frank Deford Lecture in Sports Journalism every April on the UT-Austin campus to hear leading professionals address the pressing cultural issues of the day. Named after the iconic journalist who left substantial bodies of work in print, radio and television at the time of his death in 2017, the Deford Lecture offers Moody College students access to the leading sports journalists of the day.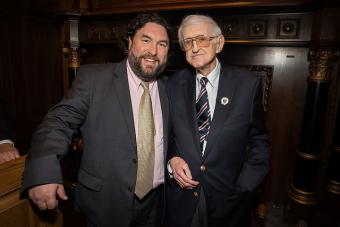 The Dan Jenkins Medal for Excellence in Sportswriting
The Center for Sports Communication and Media hosts the Dan Jenkins Medal for Excellence in Sportswriting as a celebration of the craft and history of sportswriting. Named in honor of the legendary Texan and one of the most accomplished sportwriters of his generation, the Jenkins Medal is awarded annually at a dinner every fall.