Obituaries and Reflections
Sally Jenkins for the Washington Post --- Frank Deford wrote with sincerity, giving depth to complicated sports figures
Matt Schudel for the Washington Post --- Frank Deford, who wrote about sports with panache and insight, dies at 78
Charles Pierce for Sports Illustrated --- The root beer and the starlight: A tragedy, a legacy and the lesson of Frank Deford
SI Remembers (Chris Ballard, Michael Bamberger, Lee Jenkins, Larry Keith, Curry Kirkpatrick, Tim Layden, Jack McCallum, Terry McDonell, William Nack, John Papanek, Michael Rosenberg, Steve Rushin, Robert Sullivan, Chris Stone, Grant Wahl, Jon Wertheim and Alexander Wolff) --- Past and present writers on the impact of Frank Deford
Richard Deitsch for Sports Illustrated --- My first and favorite memories of Frank Deford
Richard Deitsch for Sports Illustrated --- SI Media Podcast: Six writers pay tribute to Frank Deford's work, life and legacy
Chris Chavez for Sports Illustrated --- Longtime Sports Illustrated writer Frank Deford dies at 78
Mike Lupica for the New York Daily News --- Frank Deford, one of the best and most elegant sportswriters, was a dreamer who allowed the rest of us to dream, too
Leonard Greene for the New York Daily News --- Legendary Sports Illustrated writer Frank Deford dies at 78
NPR --- Frank Deford, NPR's Longtime Philosopher Of Sports, Dies At 78
Steve Inskeep for Morning Edition --- Morning Edition's Sports Commentator Frank Deford Dies At 78
Dave Zirin for The Nation --- Frank Deford's Wicked Grace: The greatest sportswriter of his generation has passed away, leaving behind a legacy of acolytes who swear by the joy and power of the written word
Dave Zirin for Edge of Sports podcast --- Frank Deford: The Lost Interview
Bryan Curtis for The Ringer --- What Frank Deford Meant to Sportswriting: Remembering the pioneering, suave, and supremely talented Sports Illustrated scribe
Nicholas Dawidoff for The New Yorker --- Postscript: Frank Deford
Erica Hendry for PBS NewsHour --- Frank Deford, who has died at 78, changed the way we see sports
Neil Best for Newsday --- Frank Deford, legendary sportswriter, dies at 78
Adi Joseph for For The Win --- How Frank Deford changed sports journalism
Daniel Victor for The New York Times --- Frank Deford, a Literary Storyteller of Sport, Dies at 78
Childs Walker for the Baltimore Sun --- Award-winning Baltimore sports writer Frank Deford dies at 78
Bob Ryan for the Boston Globe --- For splendid storytelling, Frank Deford wrote the book
Bob Ley for Outside the Lines --- Farwell, Frank
Steve Wulf for ESPN.com --- Remembering Frank Deford, the best sports writer ever
Bill Littlefield for It's Only a Game --- Bill Littlefield On Frank Deford
James Zirin for Huffington Post --- A Tribute To Frank Deford
Jay Busbee for Yahoo Sports --- Frank Deford, legendary sportswriter, dies at age 78
Vahe Gregorian for the Kansas City Star --- Frank Deford changed sportswriting
Associated Press --- Award-winning sports writer Frank Deford dies at 78
Michael Rosenwald for Columbia Journalism Review --- To Frank Deford, covering sports was an excuse to write about life
Joe Posnanski --- A toast to the best
Jack McCallum --- Of Frank Deford and Writing Lessons
Phil Taylor --- With condolences to the Deford family, and gratitude to Frank. RIP
Glen Clark --- In Presumed Final Interview, Frank Deford Weighed In On Preakness, Manny Machado, More
David Bixenspan for Deadspin --- How Frank Deford Helped Pro Wrestling Journalism Become Very Real
Ryan Glasspiegel for The Big Lead --- Frank Deford was a Giant Gentleman
Alex Putterman for Awful Announcing --- Sports media world mourns legendary sportswriter Frank Deford
Stefan Fatsis and Josh Levin for Hang Up and Listen (podcast 22:00) --- What Made Sports Illustrated's Frank Deford Such a Legendary Writer
Jim Warren for Poynter --- Frank Deford's storied career included one big failure
Maxwell Strachan for Huffington Post --- Legendary Sports Writer Frank Deford Dead At 78
Ramzy Nasrallah for ElevenWarriors.com --- When a writer dies
Silverman on Sports --- Chet Coppock and Jerry Seltzer on Frank Deford, Dr. David Grier on Sports Injuries & More!
Bob Kravitz for wthr.com --- The death of a literary giant: Frank Deford was my idol, and ultimately, a colleague and friend
Arne K. Lang for The Sweet Science --- Frank Deford Didn't Like Boxing, But He Wrote the Greatest Boxing Story
Referee Magazine --- Frank DeFord, Longtime Supporter of Sports Officials, Dies At 78
George Solomon for The Povich Center --- George Solomon on Frank Deford
TigerBlog --- The Elegance of Frank Deford
Matt Barron --- A Tribute to Frank Deford, The Rare Hero Who Exceeded Expectations
Jim Gentleman --- On the Passing of Frank Deford, Sports' Greatest Journalist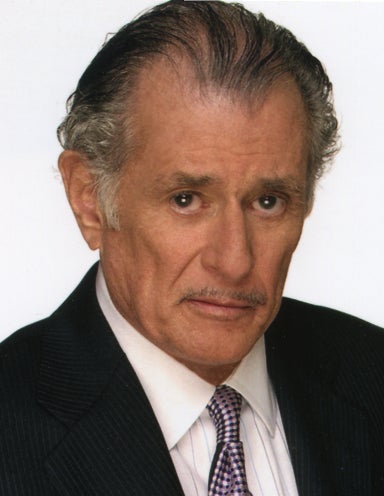 Frank Deford
Writer and commentator, Frank Deford established the Frank Deford Lecture in Sports Journalism at the University of Texas at Austin in 2010 with the gift of his professional papers, "such as they are". Deford Lecturers have included Sally Jenkins, David Maraniss, Jeremy Schaap, Neil Lifer, Taylor Branch, Dr. Andrew Zimbalist, and John A. Walsh. Created to honor the iconic sportswriter and carry his unique vantage point on the intersection of sport and society into the 21st Century, the Deford Lecture has hosted journalists, scholars and leading thinkers to discuss pressing cultural issues with the UT-Austin community.
Frank Deford (1938-2017) was amongst the most versatile of American writers. On radio, he was heard as a commentator every Wednesday on Morning Edition on National Public Radio. On television, he worked as a Senior Correspondent for the HBO show, Real Sports with Bryant Gumbel. In print, he was Senior Contributing Writer at Sports Illustrated–– an association that dates back to 1962. As a journalist, Deford was elected to the Hall of Fame of the National Association of Sportscasters and Sportswriters and named U.S. Sportswriter of the Year six times, as voted by his peers. Sportswriter of The Year. The American Journalism Review has likewise cited him as the nation's finest sportswriter, and twice he was voted Magazine Writer of The Year by the Washington Journalism Review. Posthumously, Deford received the inaugural Dan Jenkins Medal for Excellence in Sportswriting for his lifetime achievement. Other honors Deford received include a National Magazine Award for profiles, a Christopher Award and journalism Honor Awards from both the University of Missouri and Northeastern University. In broadcast, Mr. Deford has won both an Emmy and a George Foster Peabody Award. ESPN presented a television biography of Mr. Deford's life and work, You Write Better Than You Play. The Sporting News described Mr. Deford as "the most influential sports voice among members of the print media." The magazine GQ has called him, simply, "the world's greatest sportswriter."
Deford authored 18 books in his career, including Five Strides on the Banked Track: The Life and Times of the Roller Derby (1971), Cut 'n' Run (1973), Over Time: My Life as a Sportswriter (2012). Moreover, two of his books—the novel, Everybody's All-American, and Alex: The Life Of A Child, his memoir about his daughter who died of cystic fibrosis—were made into movies. Two of his original screenplays—"Trading Hearts" and "Four Minutes"—have also been filmed. From 1982-1999 Deford served as national chairman of the Cystic Fibrosis Foundation, and he remains chairman emeritus. A native of Baltimore, Deford was a 1962 graduate of Princeton University.