Functions of Fandom: Why We're Sports Fans and Why It Matters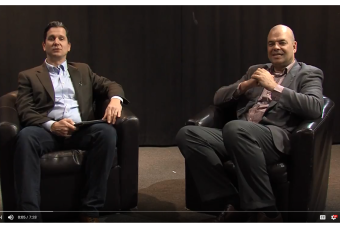 Five Questions: Dr. Adam Earnheardt
CSCM Director Michael Butterworth buzzes Dr. Adam Earnheardt with "five questions" on the state of sports communication scholarship and the opportunities it presents for both students and industry.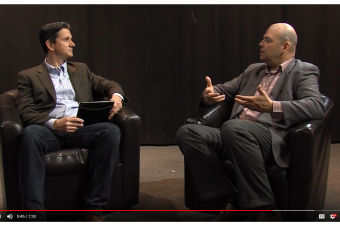 CSCM Live with Dr. Adam Earnheardt
CSCM Director Michael Butterworth interviews Dr. Adam Earnheardt, regarding the substance of his research in fandom and social media utilization.
Dr. Adam Earnheardt: Functions of Fandom
Scholarly lecture set for Feb. 5, 2018 in BMC 5.102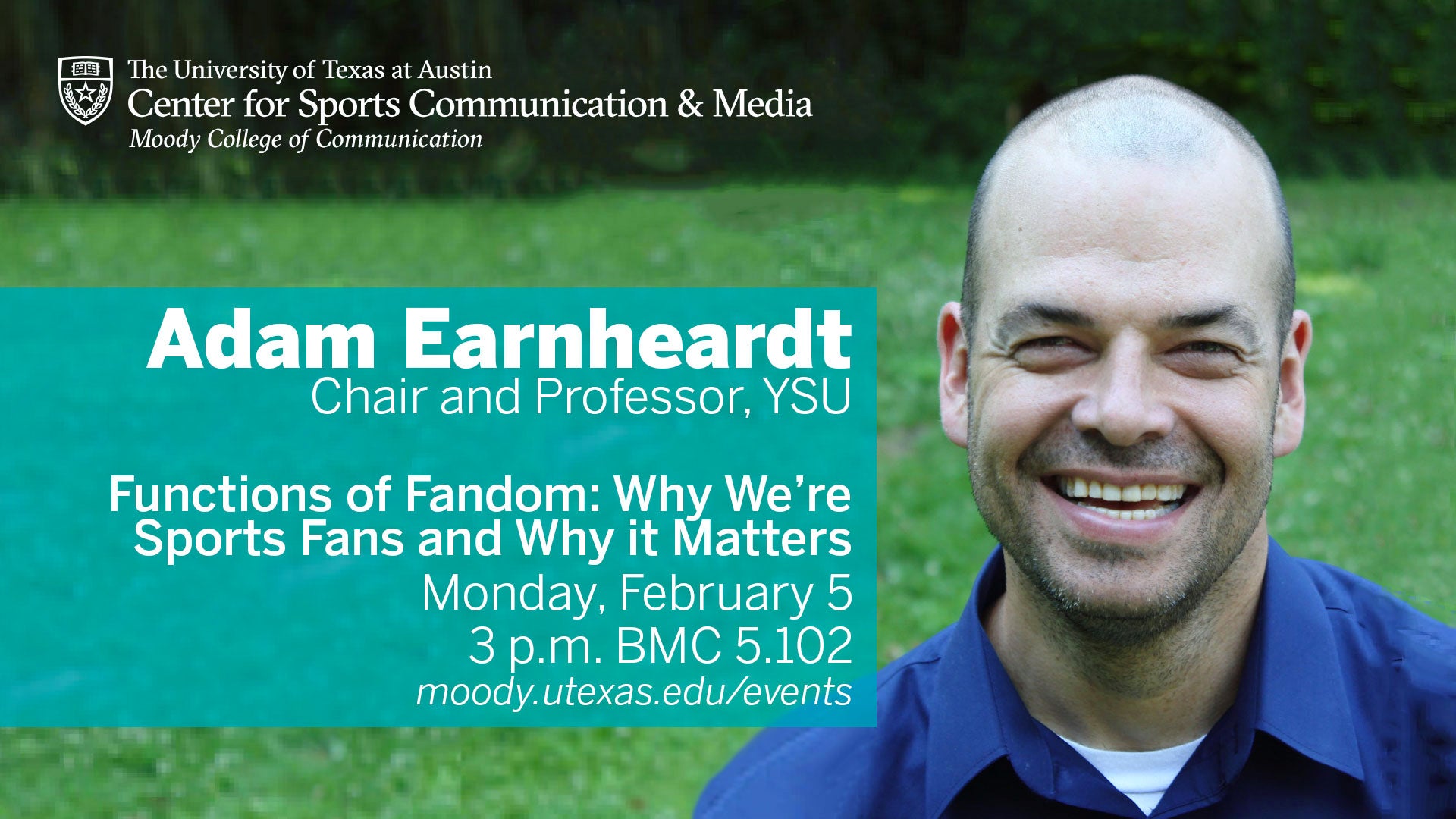 From the fanatic to the casual spectator, people watch sports and become sports fans for a variety reasons. Whether its a lifetime commitment to a particular athlete, team or sport--or a brief encounter with a particular sporting event--we watch and become fans because sports fill a need. Dr. Adam Earnheardt has spent 20 years unpacking the motivations of sports fandom, and in this talk he explores the functions of being a sports fan at home, at work, in school, and in society--including the number one motivation--a desire to feel connected with family, friends, and other like-minded fans. Dr. Earnheardt examines the social utility to being sports fans, how people gather as spectators to be connected in disparate spaces, such as the stadium with tens of thousands of other fans, or on social media with seemingly millions of fellow fans separated by mountains and oceans.