2020 Sports and Culture Feels Much Like 1968
August 27, 2020
By Michael J. Cramer, CSCM Senior Fellow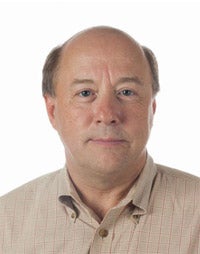 This year is looking more and more like 1968 in America, a year that many describe as one of the most traumatic and cathartic in American history. That will no doubt make some people uncomfortable. For those hoping for a leap forward in civil rights, this is a good thing.
1968 was a presidential election year that saw an incumbent, unpopular president, who just 4 years before had rolled to victory, announce his decision to not run again as the country took their grievances to the streets for a second consecutive year. There were multiple causes: the ongoing war in Vietnam and the continued decade long struggle for civil rights being the prime causes of the civil disturbances.
Sports figures were front and center in leading cries for justice and new policies. This, in and of itself, was not rare as for 30+ years prior to 1968 sports figures were able to use their popularity to become leaders in the effort to integrate  American society. Figures such as Jesse Owens, Joe Louis, and Jackie Robinson (arguably one of the most important civil rights leaders ever at a time when young Martin Luther King, Jr. was unknown and still in his teens) all had a tremendous influence on paving the way for long overdue civil rights for black Americans.
Laws were passed but ignored. But sports figures were visible and respected. They had a unique platform to appeal to America. The power of sports in American society was real and demonstrated.
1968 was not just a year of turmoil in American streets. It was a time when sports provided a powerful signal to the world that America was guilty of civil rights abuses and that change had to come. The promise of America had not been fulfilled for Black Americans.
1968 saw Arthur Ashe become the first Black man to win the United States Open tennis tournament. On the heels of twin assassinations of Martin Luther King, Jr. and Bobby Kennedy, two of the foremost leaders at the time speaking out for civil rights, Ashe was able to use his fame to become a leading figure in the civil rights movement. In the fall the first truly integrated baseball team, the St Louis Cardinals returned to the World Series for the second year in a row and America noticed the camaraderie and togetherness (the Detroit Tigers beat the Cardinals in 1968 and their victory provided a sense of comfort and solace to those living through the violent protests in Detroit over the previous couple years in that city, showing the power of sports to help heal). And an explosive 5 part series ran in Sports Illustrated during that long hot summer, bluntly pointing out to its readers the struggles and racism faced by black athletes in America.
But the most powerful sports symbol of that year was the protest at the 1968 Olympics by Tommie Smith and John Carlos who were medal winners in their event. The protest evolved out of an effort organized the prior year by a young professor at San Jose State University by the name of Harry Edwards.
At the medal ceremony after their event was concluded, Smith and Carlos mounted the podium to accept their medals, raised their black gloved hands ( one right and one left as they only had one pair of gloves) and lowered their eyes as the American flag was raised and the Star Spangled Banner played.
This act was broadcast throughout the world.
Smith and Carlos were eventually escorted out of the Olympic village by International Olympic Committee president, Avery Brundage.
They paid a tremendous price during their lifetimes for their actions. But their action was powerful and their platform atop the podium that day undeniably led to a greater understanding of the cause of and case for civil rights in America. America was simply not the same after that day.
Last night, against the backdrop of a summer of uprisings and protests in the streets over the needless killing of Black citizens by white police officers and an unpopular president running for re-election with a history of questionable actions and comments regarding race relations, the Milwaukee Bucks, standing on the shoulders of their predecessors in 1968 and before boycotted an NBA playoff game. Several other teams in the NBA, Major League Baseball, and the WNBA among others, followed suit. LeBron James and the Los Angeles Lakers issued a statement denouncing the killings (including the latest a few days before in Kenosha, Wisconsin) and noted their demand for "the justice and equality that America has promised us all."
Today's athletes to be sure are much better positioned financially than were Smith and Carlos to put themselves front and center before the American people to protest but, because of their tremendous popularity, their impact and influence is undeniable.
The world of sports continues to provide an avenue for racial justice that few other people or laws can provide. The power of sports in American society is persistent and effective. Kudos to the Bucks and those who followed. Hopefully, the need for athletes to speak out for racial justice will end sooner than later.