Andrea Joyce Delivers the Deford Lecture in Sports Journalism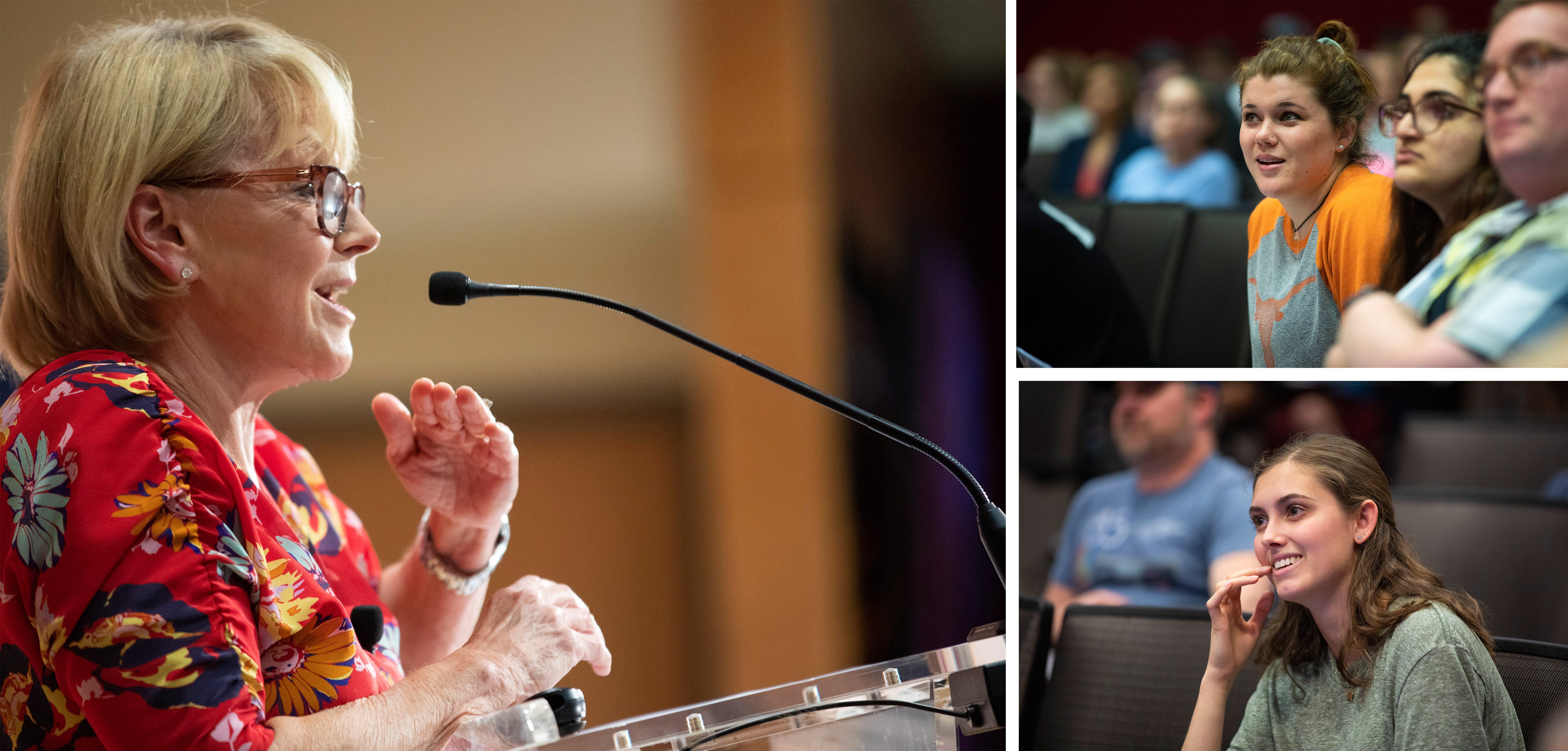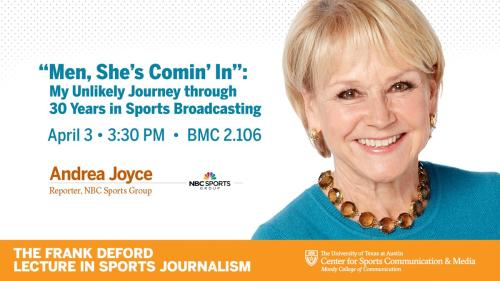 Andrea Joyce
Andrea Joyce works as a reporter for NBC Sports Group, covering events including the U.S. Figure Skating Championships and the P&G Gymnastics Championships. Joyce joined NBC in 2000 and has worked a variety of roles at 14 Olympic Games, including the past ten with NBC.
Joyce's reporting portfolio includes figure skating and short track speed skating at the 2014 Sochi Winter Games; gymnastics at the 2012 London Olympic Games; figure skating and short track during the 2012 Vancouver Winter Games; gymnastics and rhythmic gymnastics at the 2008 Beijing Summer Games; figure skating and short track from the 2006 Torino Winter Games; gymnastics, diving and gymnastics at the 2004 Athens Summer Games; speed skating at the 2002 Salt Lake City Winter Games; and diving and swimming during the 2000 Sydney Summer Games. In Sydney, Joyce also covered women's soccer and women's water polo, in addition to contributing to the Sports Desk. She served as a reporter during NBC's coverage of the 2000 Olympic Diving Trials and the 2000 Olympic Swimming Trials. She also served as a reporter for NBA on NBC and WNBA on NBC broadcasts.
Joyce debuted as a reporter at the 1988 Olympic Summer Games in Seoul for ESPN. She worked three Winter Games for CBS, serving as co-host of weekend and Opening and Closing Ceremony coverage at the 1994 Lillehammer Winter Games and the 1998 Nagano Winter Games. Joyce co-hosted CBS' weekend coverage of the 1992 Albertville Winter Games.
Joyce spent nine years at CBS, covering events that ranged from the Final Four to the U.S. Tennis Open Championship. Joyce also hosted CBS' early-round coverage of the 1991 NCAA Division I Men's Basketball Championship, College Football Today; CBS' college football studio show; the NCAA Division I Women's Basketball Championship Final Four and title-game broadcasts from 1991-94; and the 1990 Heisman Trophy Award show.
A member of the Women's Sports Foundation, Joyce has covered a wide variety of sports, including figure skating, boxing and dog shows.
Her work in local television includes a stint as weekend sports anchor for Dallas' WFAA-TV in 1987, and as news anchor and field reporter for Denver's KMGH-TV.
Joyce and husband, Harry Smith, have two sons.