Communication Can Change Your Health
Communication
Can Improve Your
Health
.
Moody College's Center for Health Communication is one of Dell Medical School's greatest legacies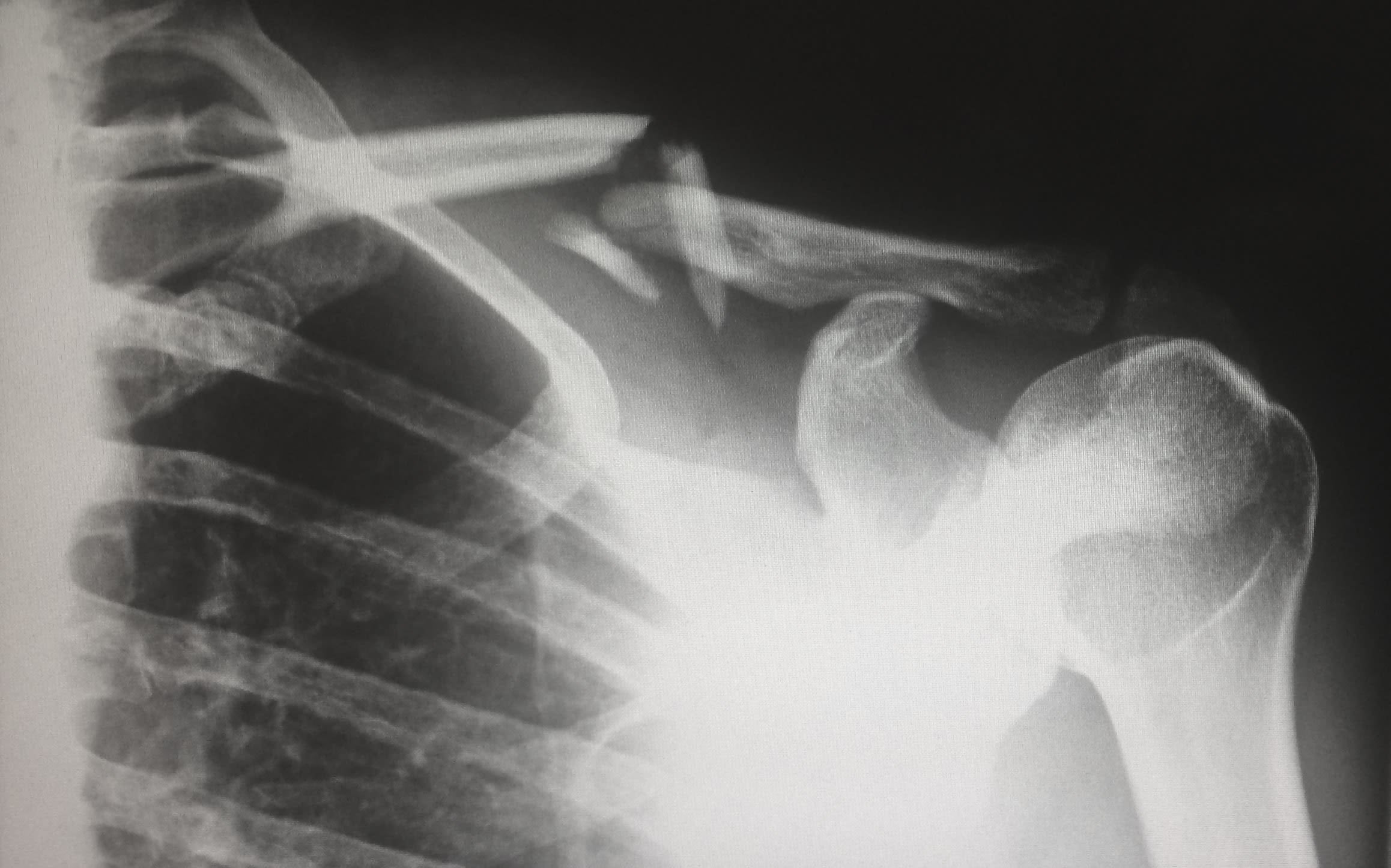 Moody College of Communication's Center for Health Communication, operated in partnership with Dell Medical School, is the only joint academic center between a medical school and a communication college and one of the highest-impact centers in Moody.
Since 2014, the CHC has trained thousands of health professionals and students to become better communicators and has created evidence-based messaging campaigns that have made notable impact on some of the state's biggest public health challenges.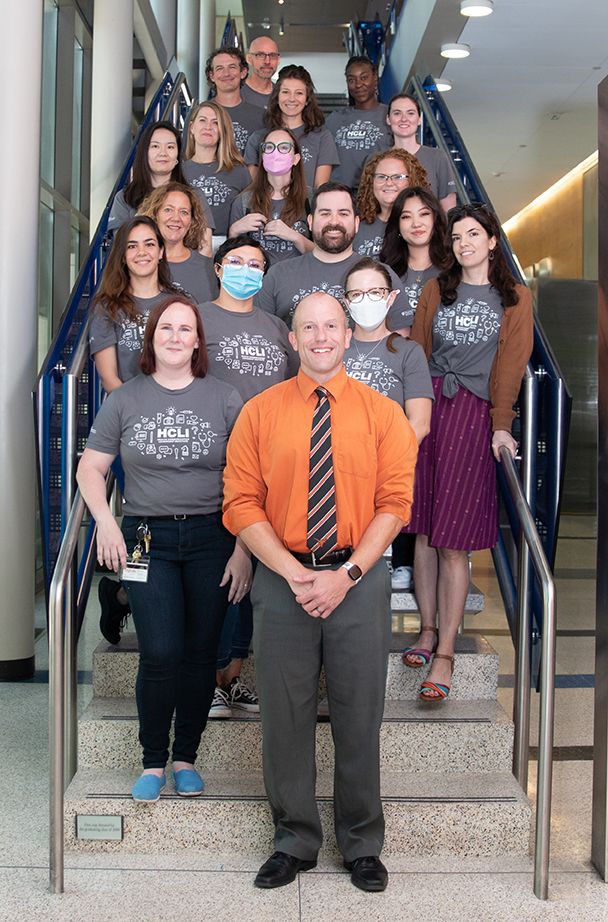 Center for Health Communication staff
Center for Health Communication staff
Many people know the feeling of having a great doctor, someone who listens, takes time to answer questions and coaches them through difficult situations.
It's the difference between a seemingly anonymous and transactional interaction and a long-term patient-provider relationship.
What people might not realize is that the skills required to build that kind of relationship aren't always inherent. They have to be learned and practiced, which is part of why the study of health communication is so important.
Telling a family their loved one died or a patient that they need a complicated and expensive treatment — these aren't easy conversations to have without a roadmap.
But the benefits of good communication extend far beyond doctors' offices and hospitals. Expertise in this area is needed to address a whole range of public health issues, from tobacco cessation and vaccine promotion to substance use disorder and overdose prevention, helping make doctors, patients, lawmakers and consumers aware of major health challenges and directing them to solutions.
"We really believe that communication has a role in helping address all public health issues," said Jessica Wagner, deputy director for the Moody College of Communication's Center for Health Communication. "Sometimes it's a policy that needs to be fixed. Sometimes it's a different type of medical intervention. Often, it's a combination. But communication can support all those needs and is one tool in a toolbox to address many health challenges our communities face."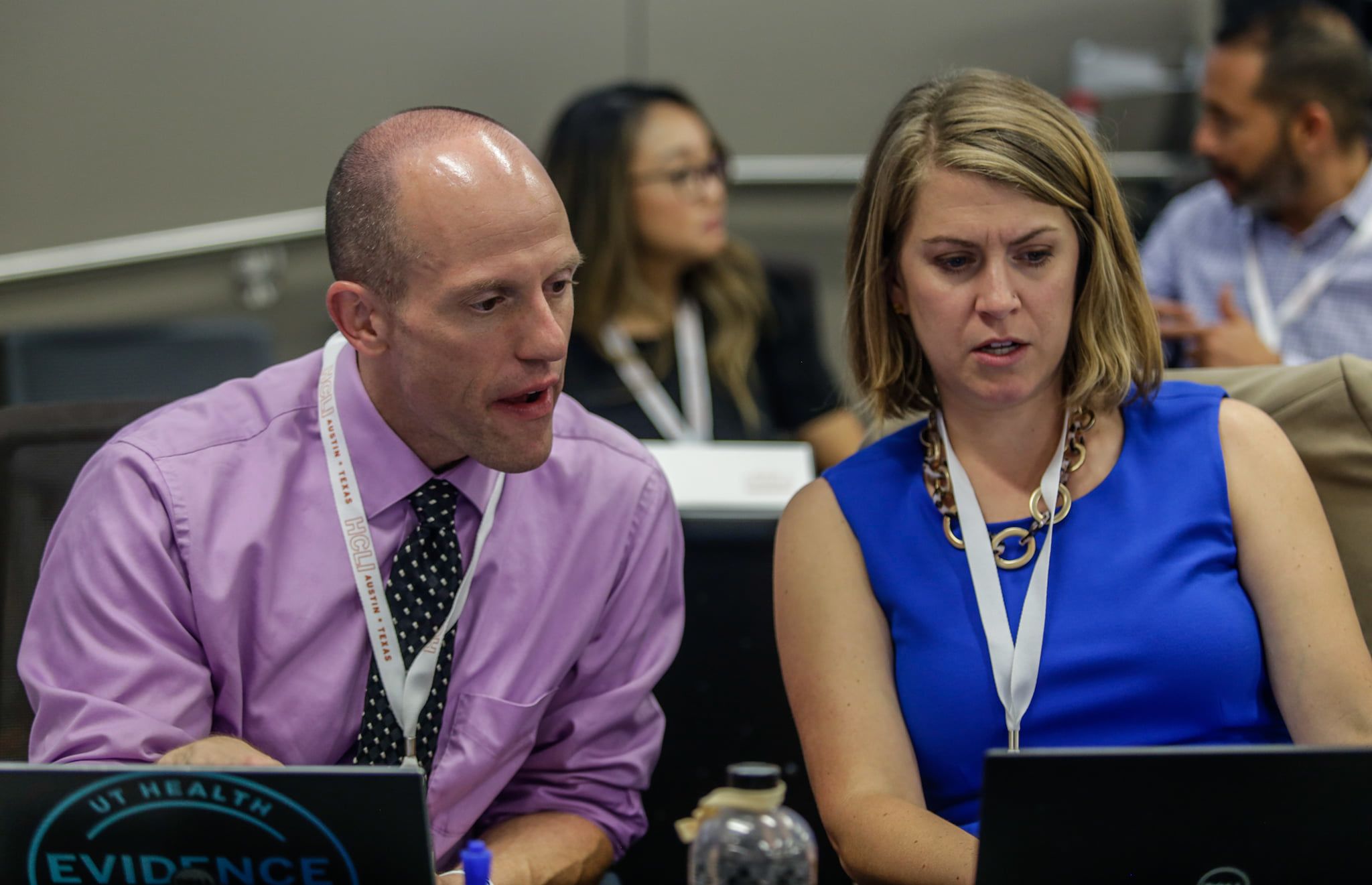 Center for Health Communication Director Mike Mackert (left) and Deputy Director Jessica Wagner (right).
Center for Health Communication Director Mike Mackert (left) and Deputy Director Jessica Wagner (right).
The Center for Health Communication, or CHC, was founded in 2014, by now-Moody College Dean Jay Bernhardt. Its goal is to bring together an interdisciplinary group of scholars and practitioners whose work leverages opportunities to use communication to improve health outcomes across a range of timely medical and public health issues.
Three years after its own launch, Dell Medical School joined forces with Moody College to make the CHC a joint center and the only one of its kind that exists in the country between a communication college and a medical school. Today, scholars and practitioners from the two institutions collaborate on research, education and health campaigns. The center also offers a minor in health communication, which is particularly popular among pre-health profession students, to arm them with the interpersonal and organizational communication skills they need to become more effective providers.
"Dell Medical School's involvement is a show of confidence in the work we are doing. They understand that the role of communication is so important, at both the patient-provider level and also in a public health view," said CHC Director Mike Mackert, a professor in both Moody College's Stan Richards School of Advertising & Public Relations and the Department of Population Health at Dell Medical School.
This November marks 10 years since Travis County voters approved Proposition 1, allocating property tax revenue to invest in Dell Med. Today, its collaborations with Moody College and the Center for Health Communication are among its biggest successes over the past decade, producing cutting-edge research and health campaigns that have made a difference both locally and across Texas.
Perhaps most notable is the center's work addressing the state's opioid crisis and substance use disorder prevention, generally. In the past five years, the Texas Health and Human Services Commission (HHSC), a government agency that administers health programs and services to Texans, has awarded the CHC $14 million in funding to conduct research into these public health crises and to create education campaigns that will help curb misuse and prevent overdoses.
"One thing that really sets us apart and makes us unique and why funders like HHSC come to partner with us is that we have this strong tie to the academic mission of the university. We have world-class scholars who can help create a research foundation to our work, ensuring the campaigns we create are evidence-based."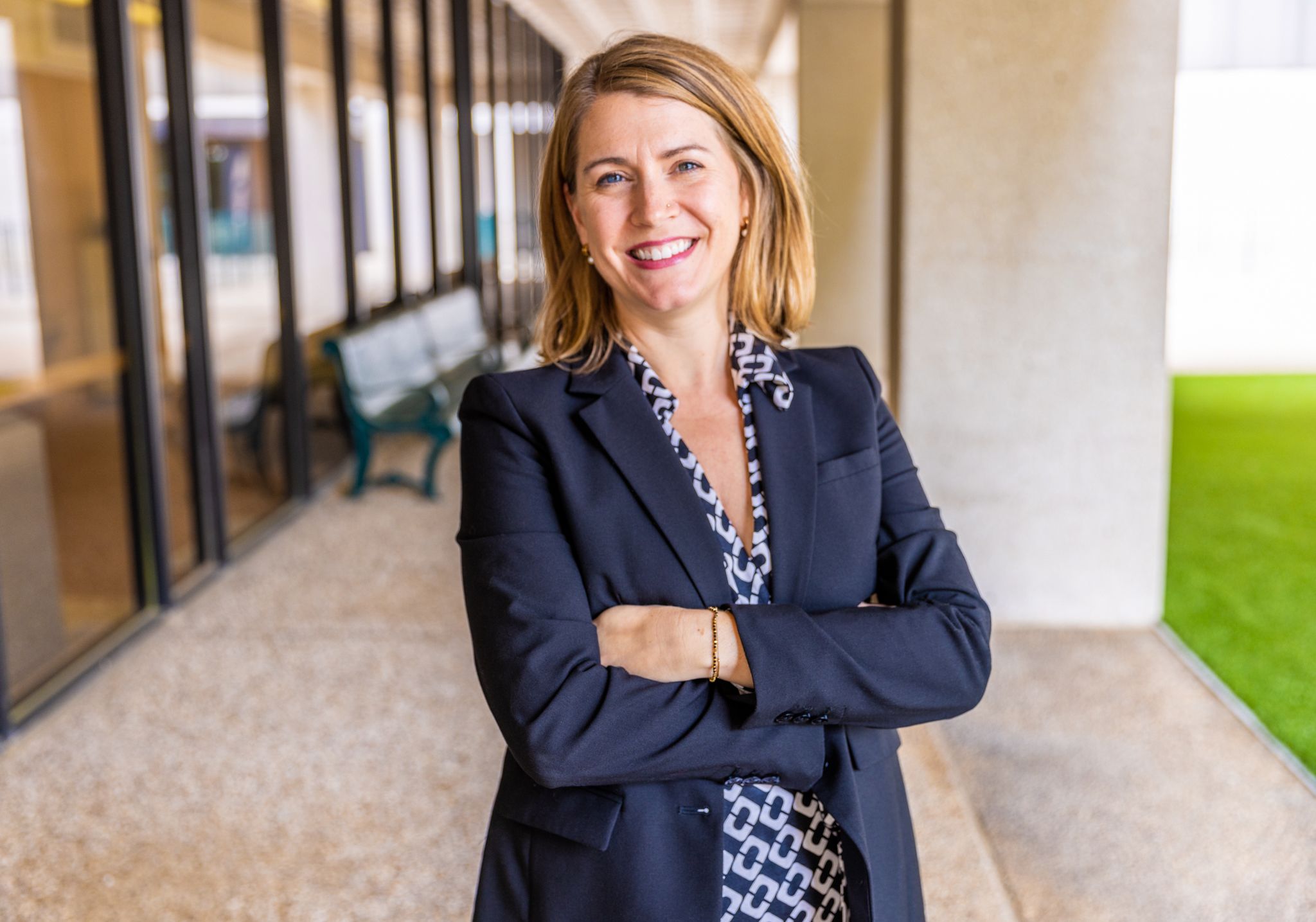 One of the CHC's longest-running projects with HHSC looks at the state's prescription monitoring program, or PMP, which tracks all the prescriptions for controlled substances in Texas. Doctors are required to check the system before giving patients prescriptions for opioids and other potentially addictive medications.
But it wasn't always that way. Before the state legislature mandated use of the system in 2020, the Center for Health Communication was part of the campaign to encourage doctors to use it voluntarily. It started its "every patient, every time" initiative, to urge prescribers to check the PMP first before writing prescriptions, to help inform prescribing decisions and to address prescription drug misuse, diversion and overdose.
"Initially, when we were building the project, we benefitted from a range of faculty experts, from Dell Med, Moody College, social work, pharmacy, and nursing," Wagner said. "It was a very interdisciplinary effort."
Once use of the PMP became mandated by law, the center shifted its approach to help doctors use the system more meaningfully, to have hard conversations with patients who may potentially have a substance use disorder or need additional medical support.
"The danger is the medication and not the person," said Brandon Altillo, an assistant professor in both Population Health and Internal Medicine at Dell Med. "Framing it that way can be really helpful in the conversation. 'These are dangerous medications. We have to be careful prescribing it because we care about you and your health.'"
Altillo, who is a primary care physician, worked with Moody College experts to create training modules for doctors and pre-med and pharmacy students to coach them in having tough conversations, such as denying medication or refusing to refill a pain medication prescription, without making accusations or showing judgment.
"There is a lot of societal stigma around chronic pain and opioid use and doctors are part of society, so we are not immune to that stigma," Altillo said. "We don't have a lot of time, unfortunately, to connect with patients and go through their history in detail all the time. Sometimes the speed of the interactions makes for hasty and unfortunate conversations. We are in high-pressure situations, talking about life and death things sometimes. We have to be able to speak effectively and compassionately with the patients that we work with. We have to know the medicine, but we also really have to know the communication."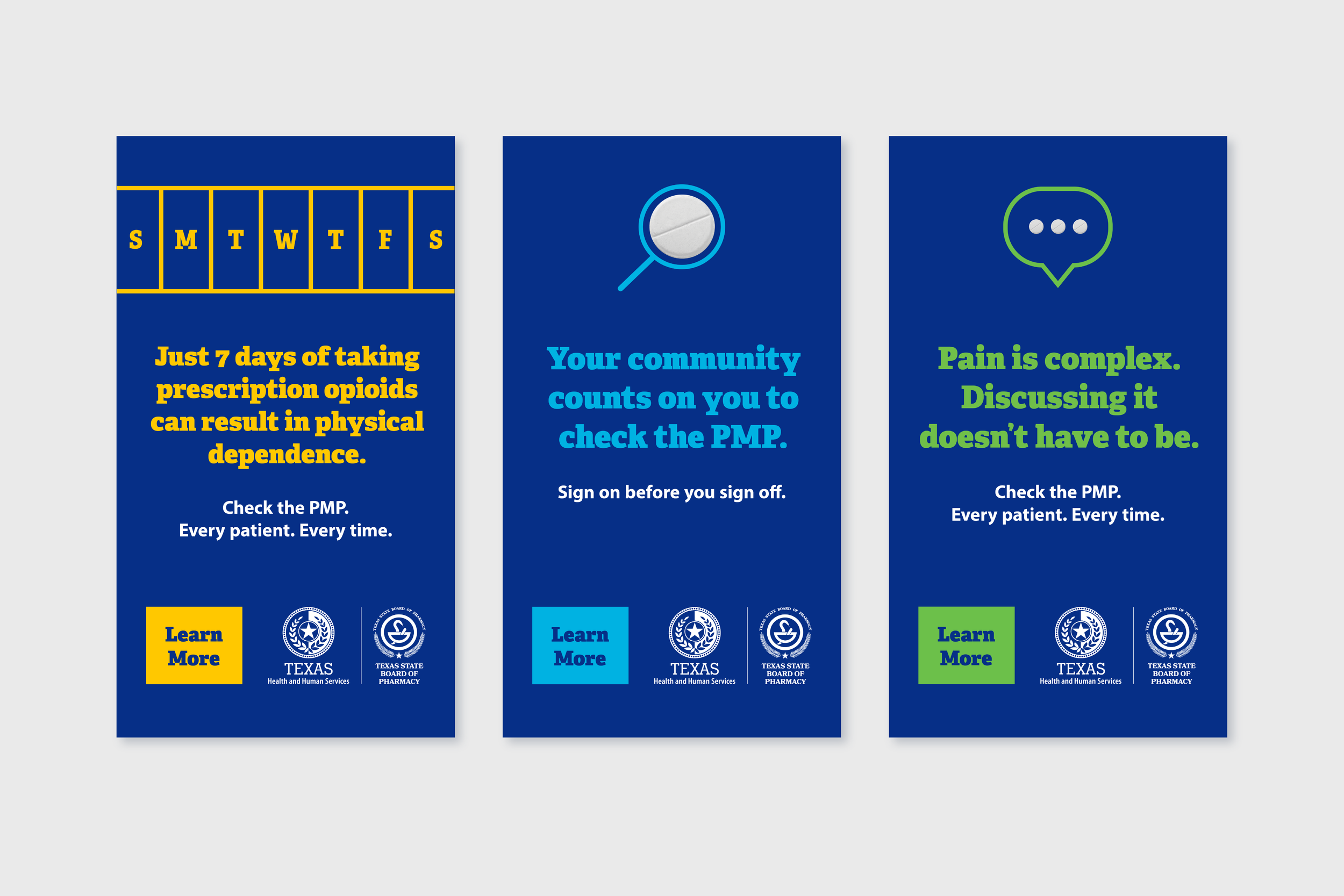 In addition to the money HHSC has given to promote the prescription monitoring program, they have also given millions of dollars for public awareness campaigns about the dangers of misusing prescription opioid medication, and now, about fentanyl, which has become among the most pressing public health problems in the U.S., contributing to two-thirds of all overdose deaths in 2021. The CHC is creating educational videos about the dangers of illicit fentanyl, as well as placing video, digital, radio, cable TV and streaming TV ads warning people of the risks.
"In a lot of ways, we are like an advertising agency that is hiding inside of Moody," Mackert said.
While these multi-million-dollar campaigns are perhaps the most visible, an incredible amount of work is ongoing every day between researchers from Moody College and Dell Med, tackling a range of projects, such as helping health care providers communicate with nonspeaking patients or developing public health messaging to reduce asthma disparities. This research is conducted with the help of CHER grants —Communication for Health, Empathy and Resilience — which the CHC awards annually to teams of Moody College and Dell Med faculty to help address health challenges. They also help teams to draw in additional funding from other grant programs.
It's often difficult for grant funded research to translate into real-world practice. The knowledge doesn't always find its way into hospitals, doctor's offices and local health departments, Mackert said. The Center for Health Communication has flipped the traditional research model. Grant dollars support health practice first, and faculty and students discover important findings and uncover key educational opportunities along the way.
"This partnership has created countless opportunities for exciting research spanning across health contexts that can support people's personal health, and more broadly, public health," Mackert said.
Moody College Assistant Professor Sean Upshaw recently received a CHER grant to create a literacy campaign around kidney disease, to inform patients about where they can access resources and accommodations they might not know about. He said that, while medical procedures are, of course, critical, informing patients, building a rapport and establishing a doctor-patient partnership is just as important. "Communication is much more powerful than people give it credit for."
Dell Med doctors agree.
A patient is a living story. The priority of the patient is to be heard and understood, and there's pretty good evidence about that. If you do too much talking about pathophysiology, checking boxes, people feel uncared for."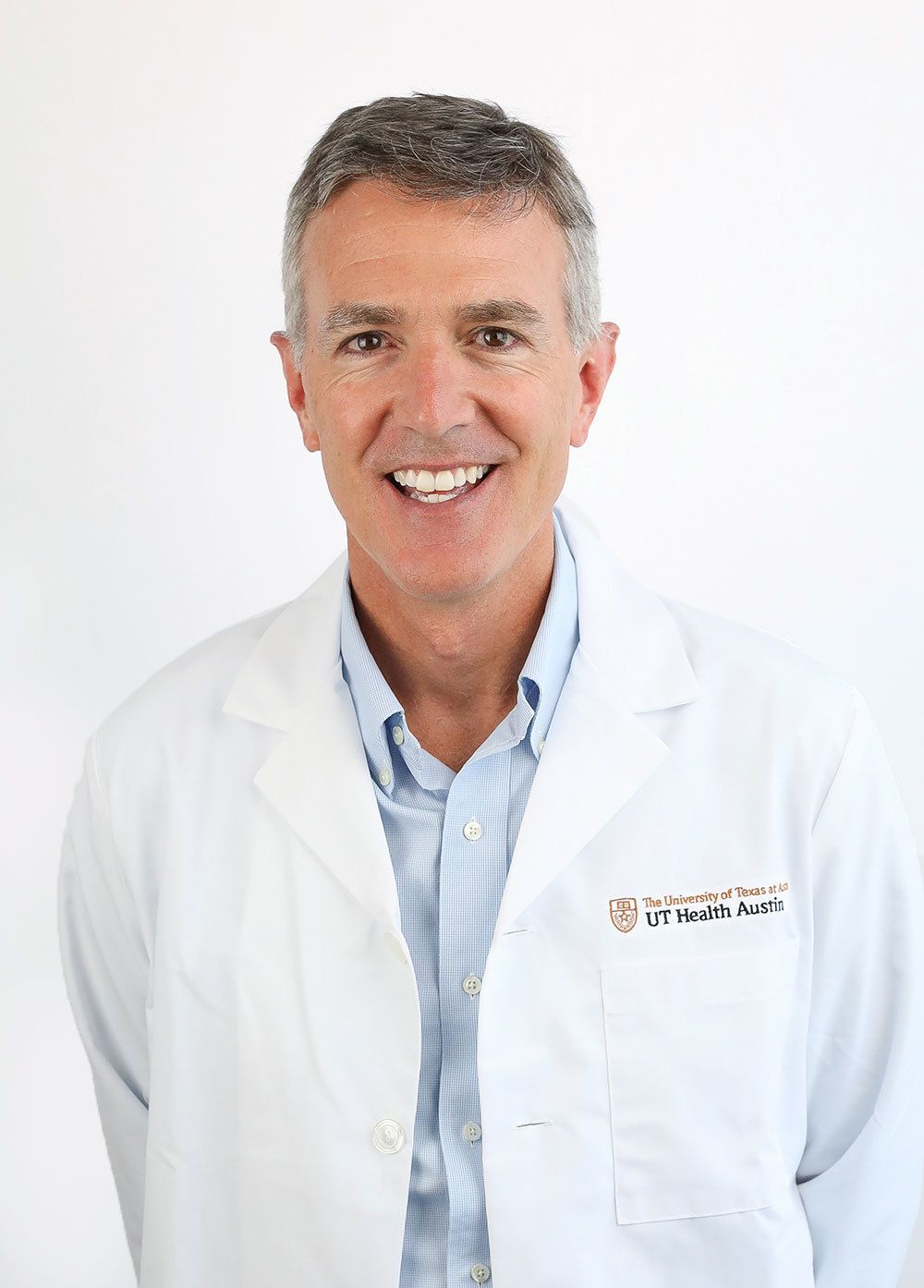 David Ring, the Associate Dean for Comprehensive Care and a professor in the Department of Surgery and Perioperative Care, cannot say enough about the enormous role that communication plays in medicine. A renowned hand surgeon, he said he mastered surgery a long time ago. It's the communication piece that is the bigger work now.
Ring has a unique approach to treating chronic pain, which looks at both the circumstances and mindset of people coming in with pain issues — despair, loss of identity, worry about the future, social insecurity, fear of getting fired or evicted and other stressors.
"The evidence shows those are often far more important than the underlying medical condition," Ring said. "Being scared, worried, feeling like painful activities will make your issue worse. That has more impact."
Ring said communication is critical to changing the narrative around pain, to help address the emotional component — something that can be difficult for both doctors and patients to reconcile.
"It's really about a life crisis and a loss of hope and confidence that things are going to be OK," Ring said. "I think if you approach that in a formulaic way, your tendency is to bypass all of that. It's easier to get this test or treatment, which is what surgeons often do. They don't want to get into that deeper stuff. A patient is a living story. The priority of the patient is to be heard and understood, and there's pretty good evidence about that. If you do too much talking about pathophysiology, checking boxes, people feel uncared for."
Ring is leading a new initiative at the CHC, the Center for Health Communication Think Tank, which offers one-on-one and team coaching to clinicians to help them solve some of their most difficult communication challenges. It's a way for the center to extend its expertise to the wider medical community. So far, they have coached more than 2,000 medical professionals.
"Mike Mackert and his colleagues have realized incredible growth and impact of their health communication work, working through Moody College and the Dell Med," Dean Bernhardt said. "The future for health communication at UT looks very bright."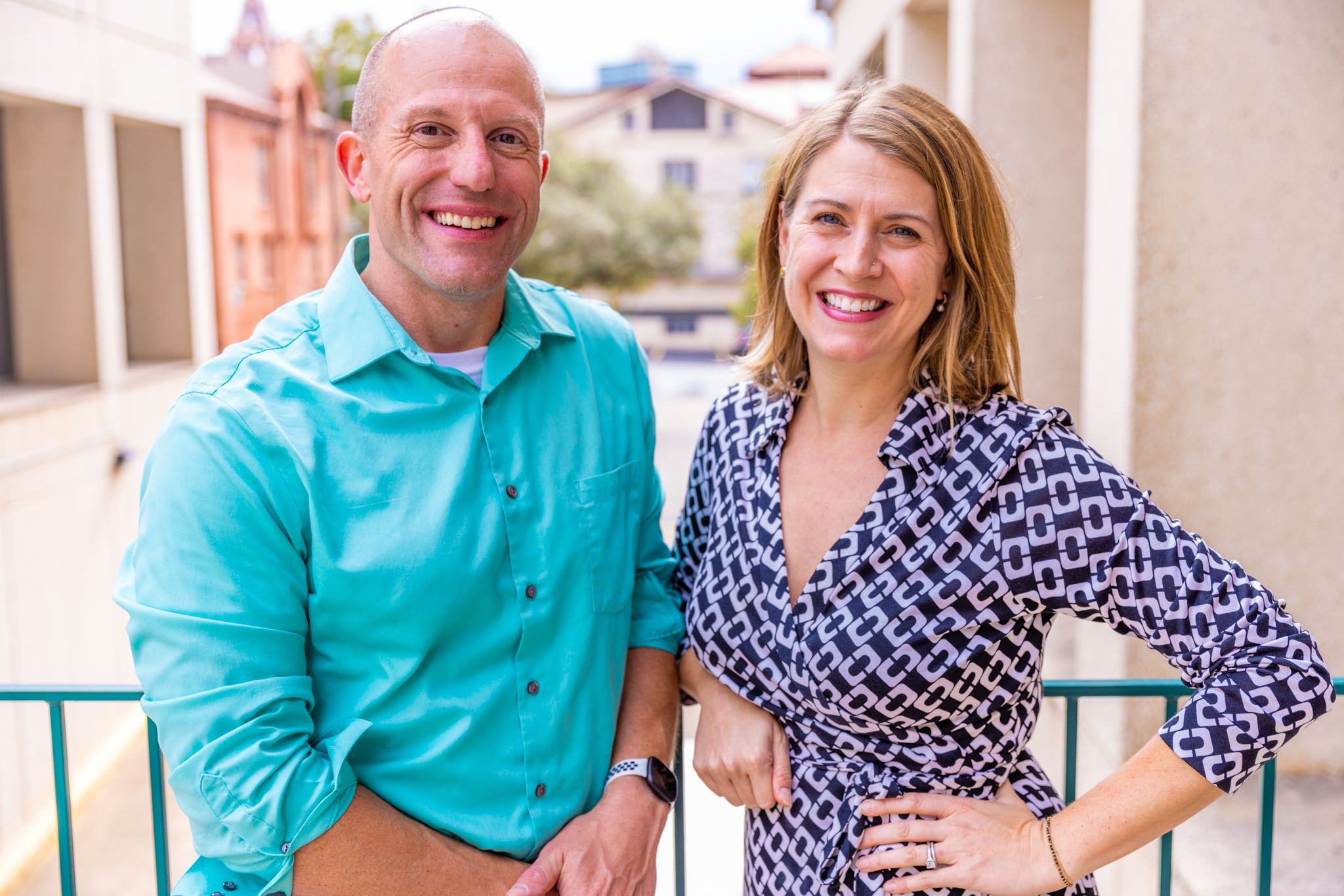 Center for Health Communication Director Mike Mackert (left) and Deputy Director Jessica Wagner (right). Photo credit: Marc Speir
Center for Health Communication Director Mike Mackert (left) and Deputy Director Jessica Wagner (right). Photo credit: Marc Speir