The Texas Prescription Monitoring Program and the Opioid Epidemic: Health Communication in Action
By Mike Mackert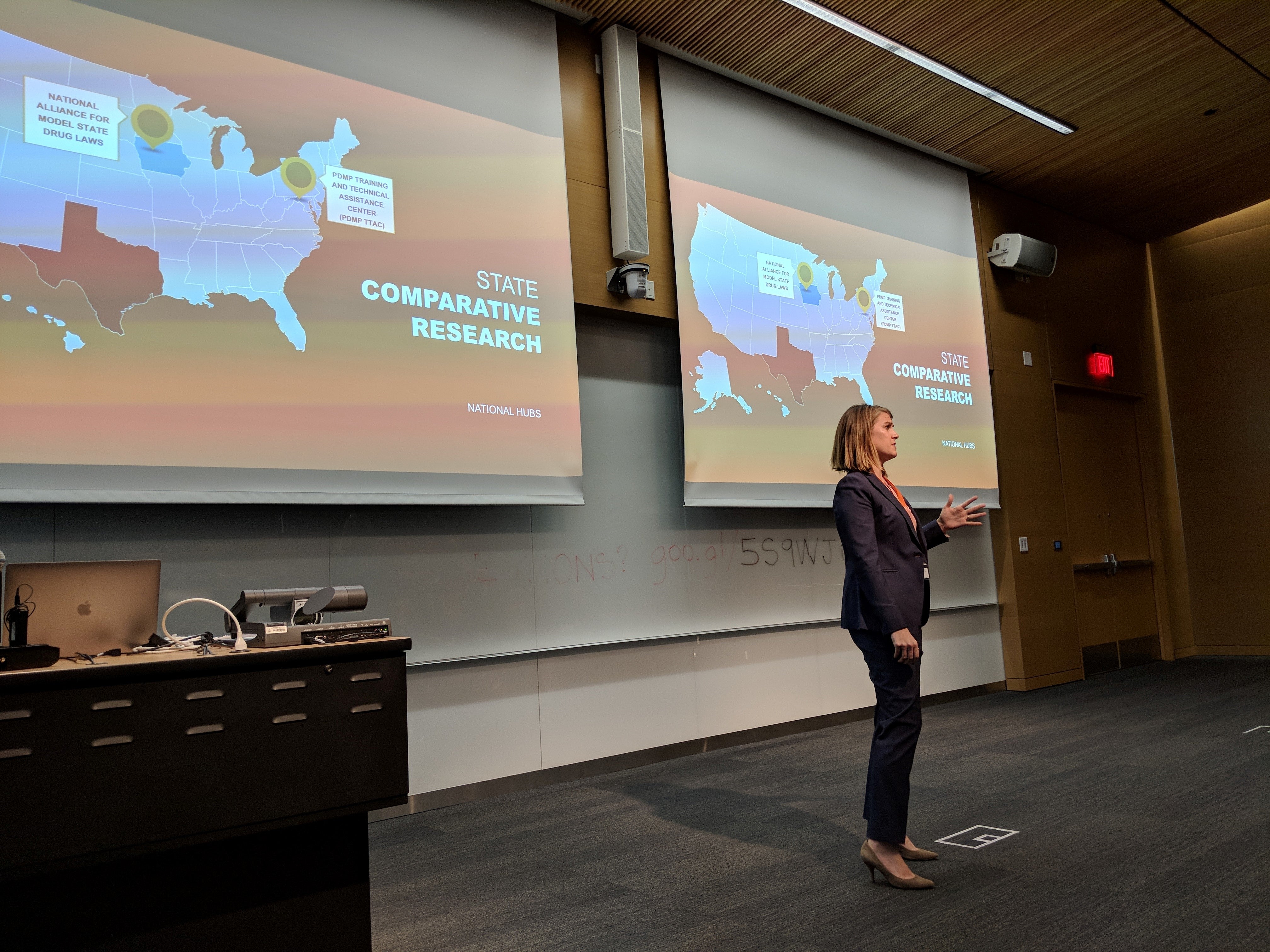 The UT Center for Health Communication (CHC) kicked off a project this fall working on the Texas Prescription Monitoring Program (PMP) in conjunction with the Texas Health and Human Services Commission (HHSC). The Texas PMP can be a helpful tool in combating the opioid epidemic in Texas, as it allows prescribers to check patients' previous prescriptions to help them make appropriate prescribing decisions. Currently, though, only one third of prescribers use the system. The CHC was tasked with creating a health communication campaign to promote the Texas PMP to prescribers as one component of the state's broader work to address the epidemic.
This project is exciting for a variety of reasons. High on that list, of course, is that our team gets to work on a project that could improve the health and wellbeing of people across the state. We have an interdisciplinary team that includes faculty from across campus, in addition to a core team of CHC staff.
The fall semester was exceptionally busy with this project, as we had to quickly conduct formative research that could guide our eventual promotional messages. We conducted a review of PMP communication from the rest of the country, stakeholder interviews with prescribers from around the state, and an analysis of social media related to opioids and the PMP in Texas.
Tuesday was our first opportunity to present our work to this point to an audience from HHSC. It was a moment to check in on our progress, get feedback on proposed messages inspired by formative research, and start to plan next steps as we prepare for the next phase of the project. It was an exciting session, and we were gratified that the HHSC audience was as enthusiastic and positive about our work and plans as we are.
One of the main goals of the CHC is to put the evidence base of health communication into practice, and our work on the Texas PMP is an opportunity to do that on a state-wide level. Tuesday was one of my best and most memorable days as CHC Director. The CHC team is a creative, dedicated, and fun group that I'm endlessly thankful to work with on a daily basis. I couldn't be prouder of the work we've done on the Texas PMP project so far, and I'm looking forward to sharing our progress and future work on this effort.