Three Honors Students Win Hart Awards
Honors Program students Munji Nfor, McKenzie Bentley, and Caroline Osborn have been named winners of Hart Student Achieve Awards, which recognize tangible accomplishments like student projects, research and creative work.
The Hart awards, spearheaded by former Dean Roderick P. Hart, recognize one undergraduate, one Masters, and one Ph.D. student from each department. Each recipient earns a $1,000 prize for their outstanding achievements. 
All three Honors Program students were nominated for work that started with their senior capstone projects. 
"We're really proud of Munji, Caroline and McKenzie," said Dave Junker, Honors Program director. "One of the benefits of the honors program is to give talented and driven students the chance to stretch their wings, ply their emerging skills and take meaningful action in the world."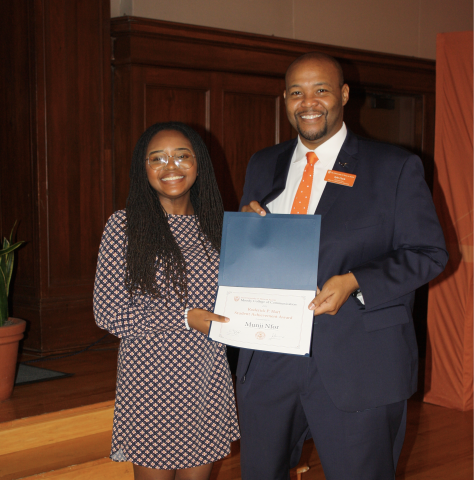 Munji, a senior in Public Relations, was recognized for creating a University Health Services Share Community for African students at The University of Texas. Just a few days before the Hart Awards were announced, Munji also won the honors program's Socrates Award for contributions to critical dialogue in the honors classroom.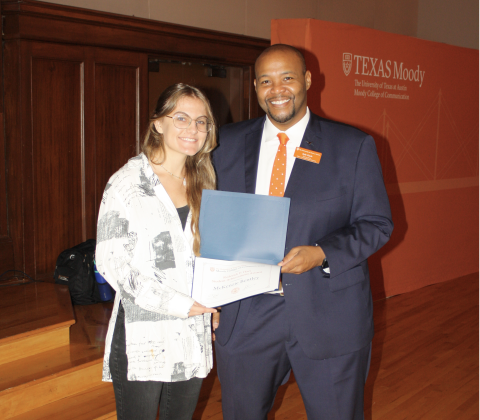 McKenzie, an RTF senior, was recognized for her documentary film "Ancestors in Agony" about the repatriation of indigenous remains and artifacts discovered on land owned by the University of Texas.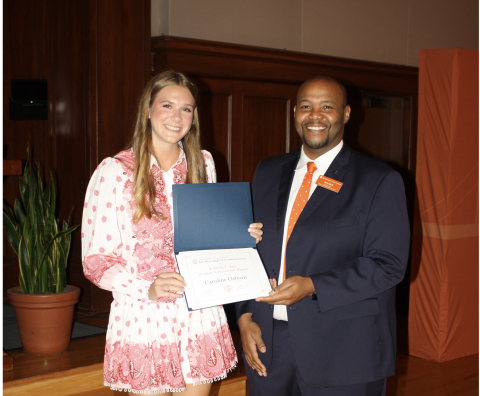 Caroline, a senior in Speech, Language and Hearing Sciences, was recognized for her project "Communication Boards: Amenities of Inclusion in Play and Communication." The boards are designed for children with limited language and communication skills and are being manufactured for use at the "Play for All Abilities" Park in Round Rock, Texas.