The Moody College Honors Program provides an intimate and rigorous four-year undergraduate program for the best and brightest high school students. It is dedicated to the cultivation of critical thinkers and transformative leaders.
---
"The Moody Honors Program recruits the future leaders and innovators in all the diverse fields of communication and provides them with an intimate and in-depth academic experience to help them reach their full potential." -Dean Jay Bernhardt 
---
The honors program has three main components that provide a holistic academic experience: A vibrant 15-credit curriculum of small, discussion-oriented classes, enrichment activities like special events and lectures, and college and community service. All students admitted to the Moody College Honors Program as freshmen will be awarded a first-year scholarship, and will have priority consideration for competitive scholarships in subsequent years.
The Moody College Honors Program supplements students' majors by counting as degree or college electives and is built on the three following foundations: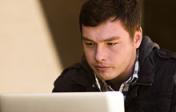 Students will take 15 hours of courses consisting of two foundational classes on critical thinking and communication perspectives, two-to-three special topics seminars and a capstone project with options that include mentoring with top faculty.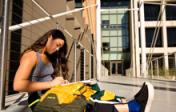 From student-led public forums, film screenings and social receptions to guest lectures by academics, writers, and creatives, we provide a wealth of activities to enrich your undergraduate experience at Moody.
Community engagement is a priority of the Moody Honors experience, and students will use their talents as thinkers, writers, and leaders to engage with the college community and beyond in various service
activities suggested by our office or of the student's own design!
Events & Photos
---
Fighting for Peace of Land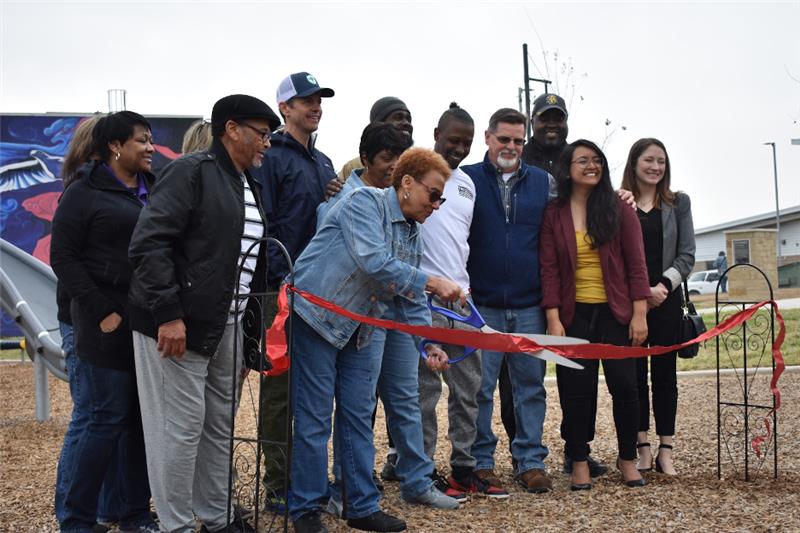 Black lives matter is more than a rallying cry against police brutality. It's a far-reaching argument about a legacy of neglect and a failure to connect. Read the article
Honors on camera
 
The Moody Honors Program provides students with numerous activities in and out of the classroom. See recent photos from honors events, classes and programs. View recent photos
---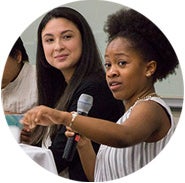 Applications are accepted through UT's Admissions application each year.
Each student accepted as a freshman will receive a scholarship and priority consideration for competitive scholarships in subsequent years.
---

Dave Junker, Ph.D.
Director,
Moody College Honors Program
---
Links
Moody College Mission and Diversity Statement
---
Recent Speakers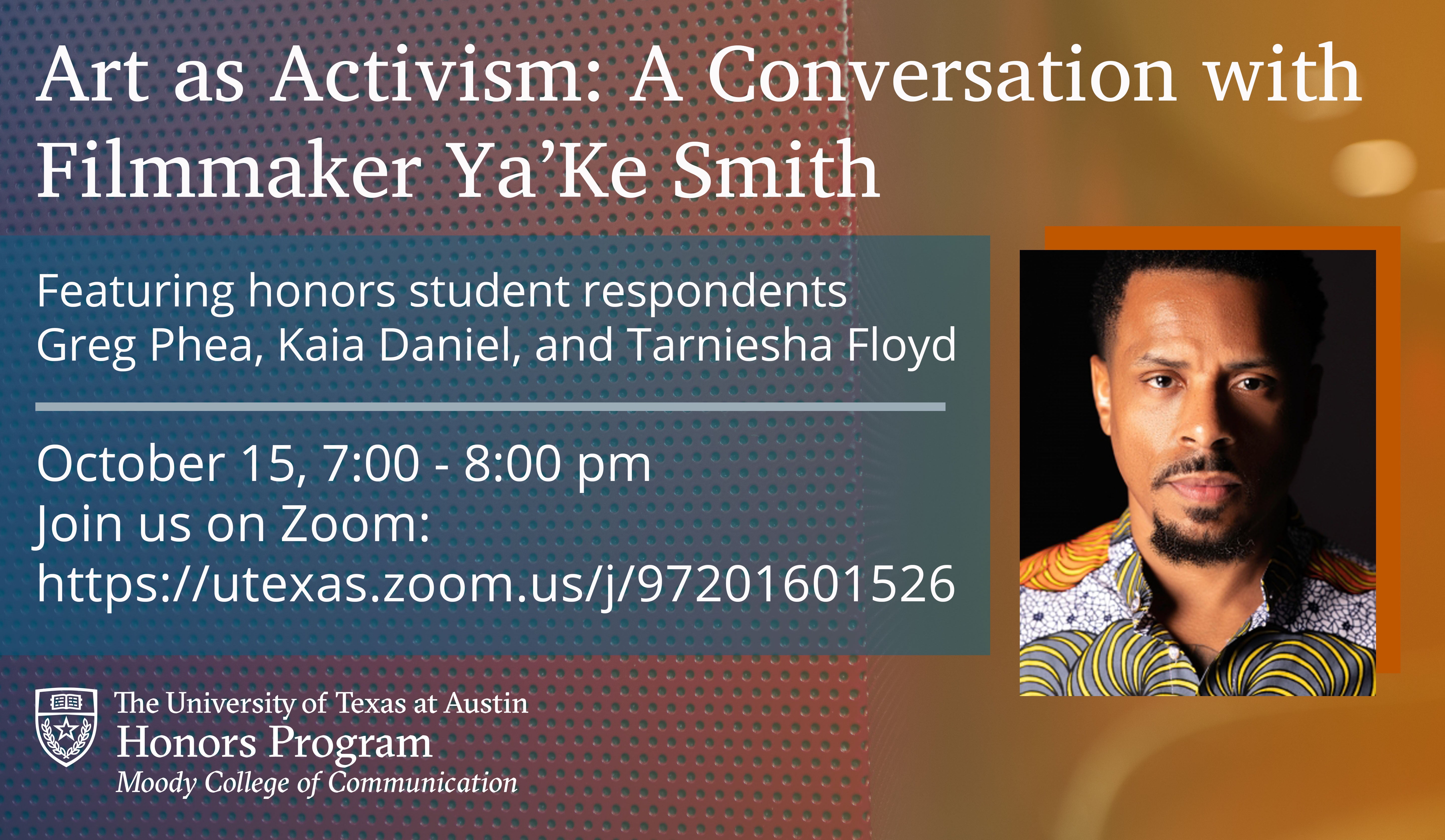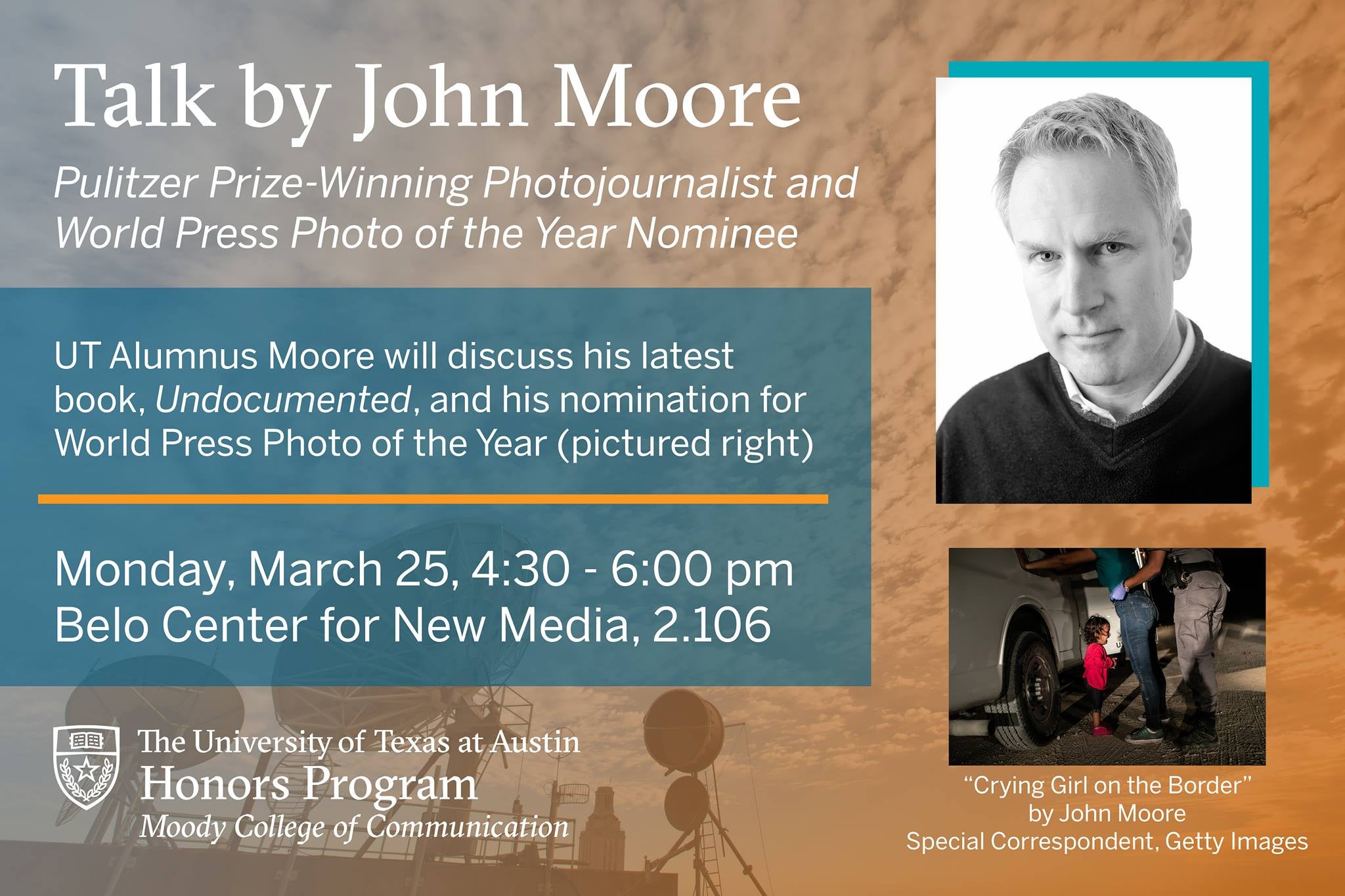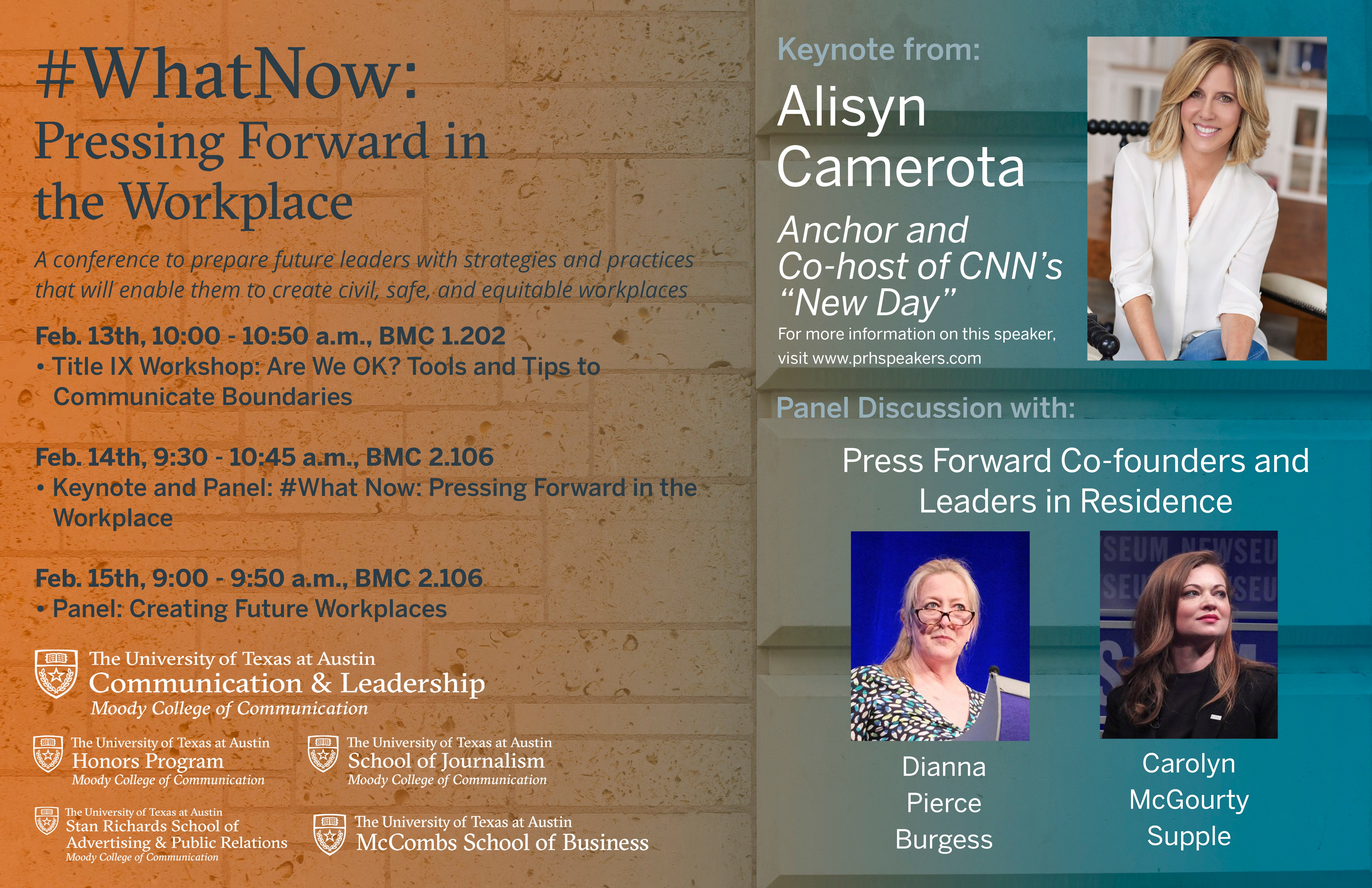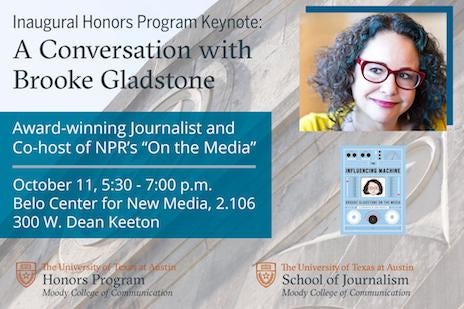 BACKSTORIES
Read newsletters about honors students, programs and alumni...