Dear Friends,
Welcome to the Moody College of Communication at The University of Texas at Austin, one of the biggest and most comprehensive communication colleges in the country. We have nearly 4,000 undergraduates and 750 graduate students studying and creating in our four state-of-the-art buildings of more than 600,000 square feet of space.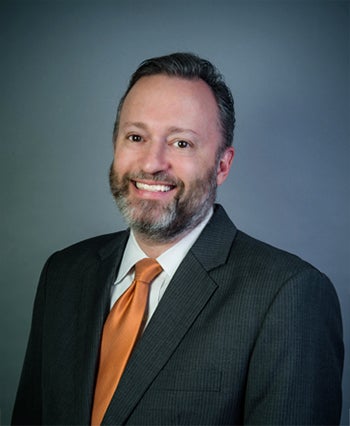 Moody College is based in Austin, Texas, one of the most exciting cities in the world. Austin is a unique city with a booming economy and a creative culture that directly contributes to the experience of our students and the success of our College.
All five of Moody College's schools and departments are ranked among the very best programs in the country in their respective discipline. The numerous Centers and Institutes are highly interdisciplinary and conduct cutting-edge research, teaching, and practice. For example, the Speech and Hearing Center provides critical clinical care to the community while training the next generation of compassionate caregivers.
The people in Moody College are the very best in the business. The faculty are groundbreakers and trailblazers, the professional staff are proficient and caring, the students are talented and diverse, and the distinguished alumni are accomplished and engaged. We are creative, innovative, and collaborative and our community is both caring and supportive.   
Moody College is the home to two of the top public radio stations in the country, KUT and KUTX, along with Texas Student Media, which includes The Daily Texan, KVRX, Texas Travesty, TSTV, Cactus Yearbook, Burnt X, Longhorn Live, and TSM Ad Sales. Our faculty and students produce award-winning content in every media and platform, and our alumni include Oscar, Emmy, Peabody, Pulitzer, and Silver Anvil winners.
I strongly encourage you to learn more about our amazing people and programs, and that you are inspired to join us soon as a student, partner, or supporter.
Hook 'em!

Jay M. Bernhardt, Ph.D., MPH
Dean and Professor