Top 10 Moody moments of the decade
Points of pride since 2010
Moody College students, faculty, staff and alumni achieved an abundance of milestones this past decade. As we prepare for 2020, enjoy a look back at 10 breakthroughs and points of pride.
2010
Construction began for the Belo Center for New Media, which is dedicated to Col. Alfred Horatio Belo, the original owner of The Dallas Morning News. The Belo Foundation's $15 million gift helped fund the building's total cost of $55 million. The building opened in 2012, after two years and four months of construction. Watch the progress in just one minute in this timelapse.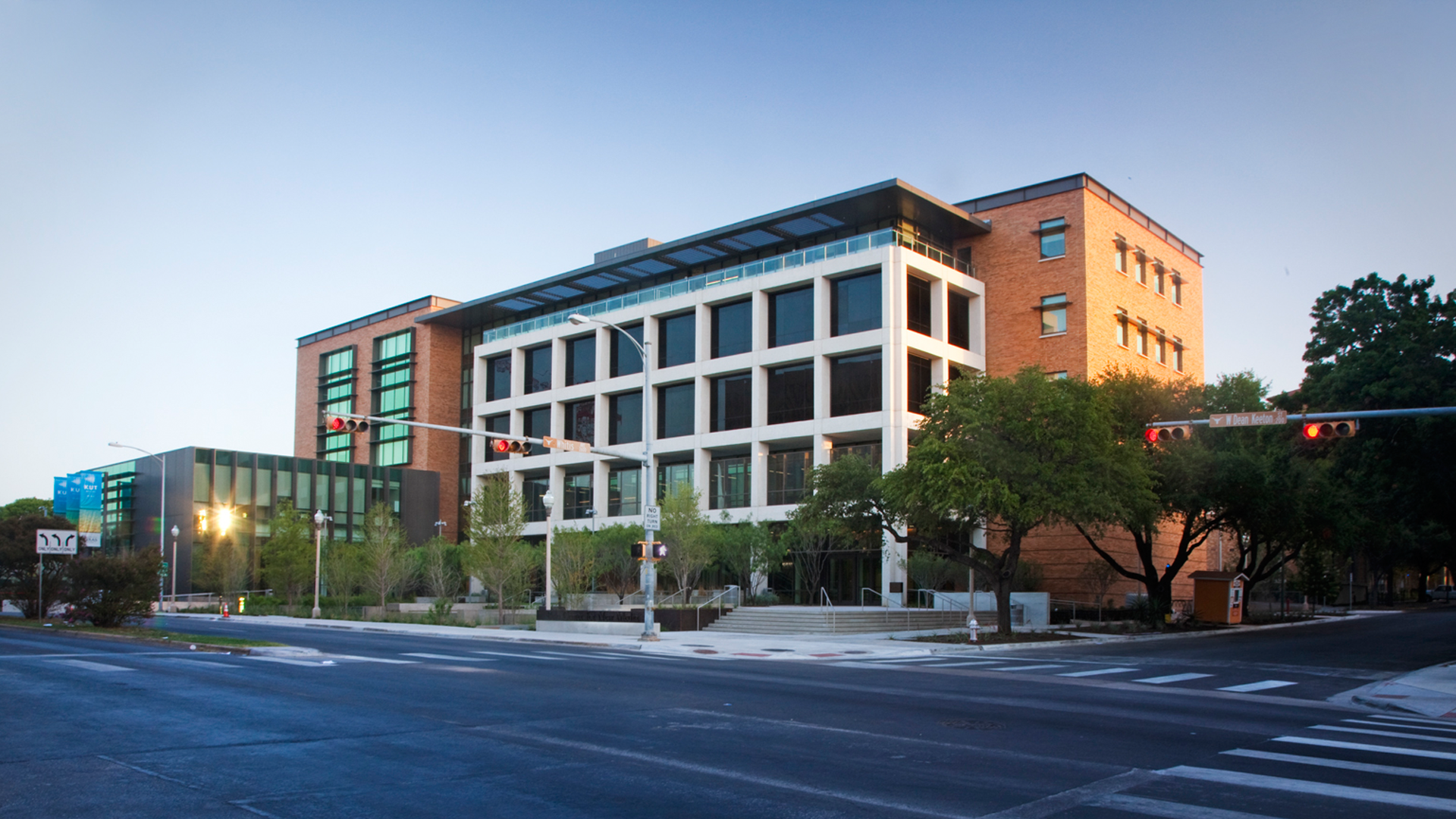 2011
The College of Communication remembered the legacy of Robert F. Schenkkan. During his time on the Forty Acres, Schenkkan was UT Austin's director of radio in 1955 and helped found KUT in 1958 and KLRU in 1962. He is considered among one of the three most integral founders of the College of Communication in 1965 along with Jesse J. Villareal and Dewitt Carter Reddick.
2012
Cronkite Plaza in the courtyard of the CMA was dedicated to alumnus Walter Cronkite in addition to a Landmarks art installation by Ben Rubin.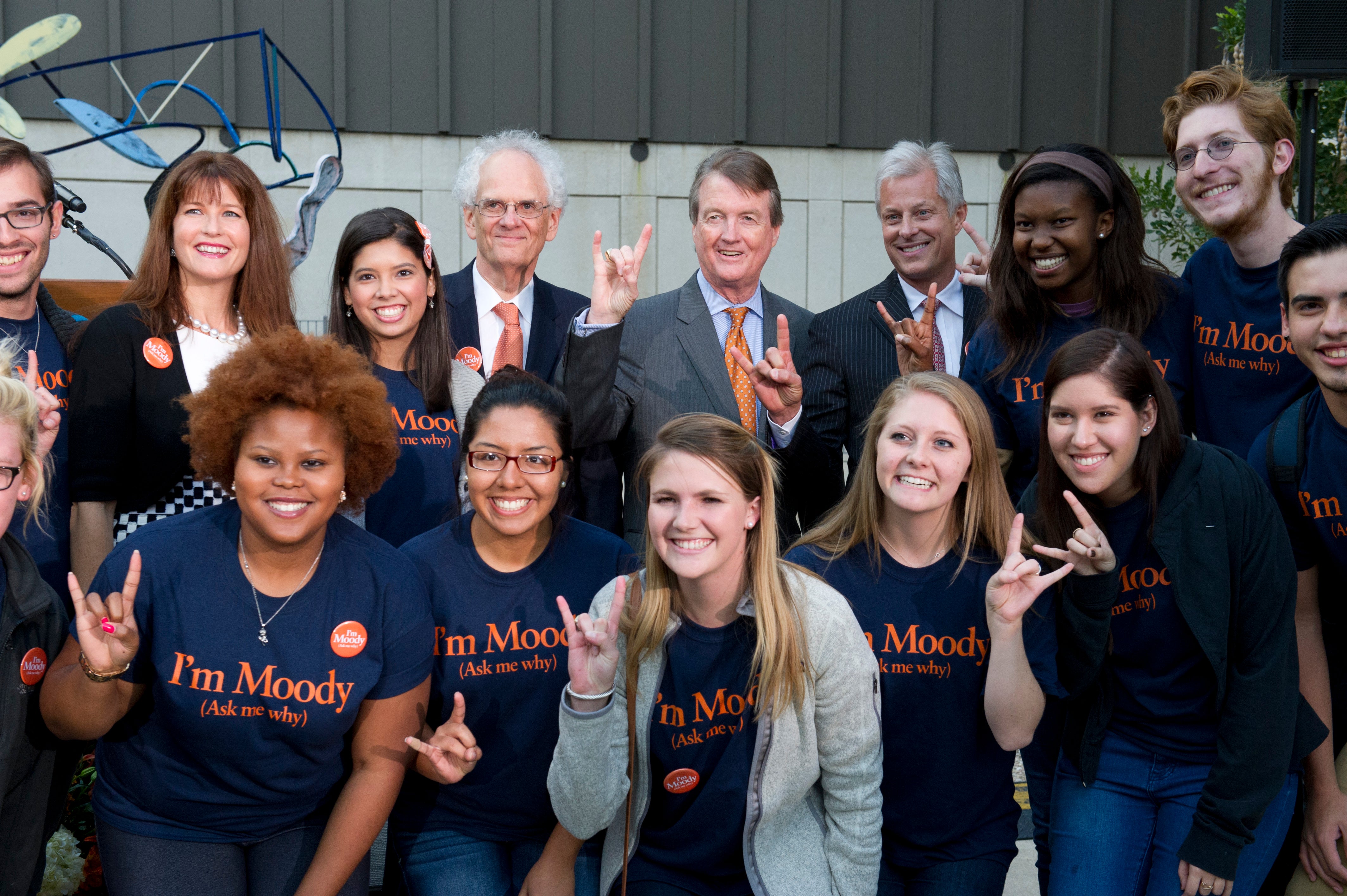 2013
The College of Communication and Moody Foundation of Galveston celebrated an historic $50 million gift to establish the Moody College of Communication, resulting in the largest endowment for the study of communication of any public university in the nation.
2014
The Michael and Tami Lang Stuttering Institute was established with a $3 million gift from Michael and Tami Lang. It is the first and only nonprofit institute within a university setting devoted to stuttering intervention and research. 
2015
The Stan Richards School of Advertising & Public Relations launches its first semester of teaching under its new name. The school was renamed following a $10 million campaign that was completed in 2014 to honor Stan Richards, founder of Dallas-based advertising agency The Richards Group.
2016
The Moody Bridge opens to the public and is dedicated in March with the Longhorn ceremonial brass on hand to celebrate the architectural accomplishment. Watch a timelapse of the construction here.
2017
The UT in Los Angeles program is renamed the Wofford Denius UT in Los Angeles (UTLA) Center and opens with new and upgraded facilities in Burbank, Calif., following a gift from the Cain Foundation. The program was originally created in 2005 and has helped more than 1,600 students obtain internships in the entertainment industry.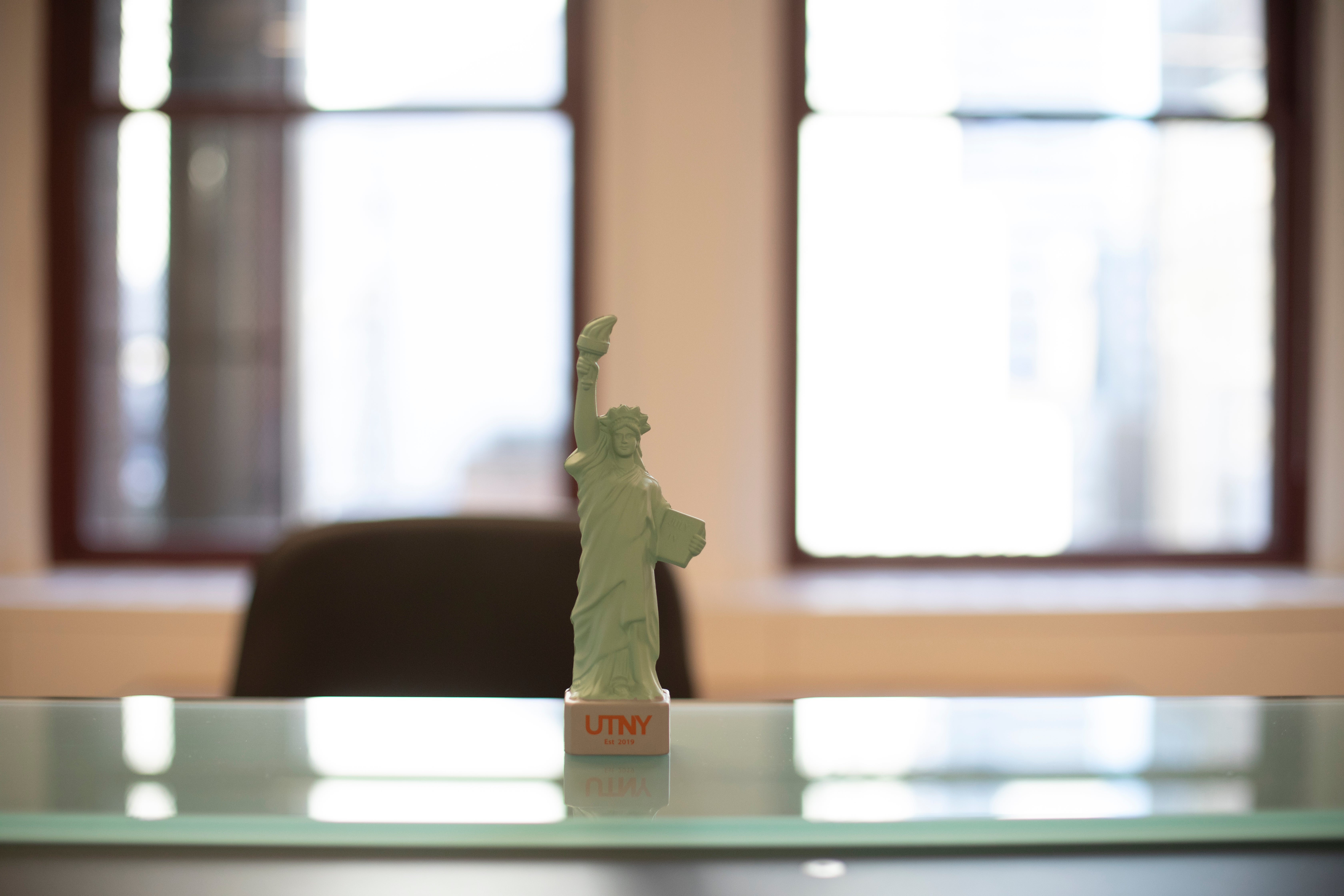 2018
The UT in New York (UTNY) program launched for students to live, work and learn in New York City, the global center for finance, media, entertainment and the arts. The program is a partnership between Moody College, McCombs School of Business, and the College of Fine Arts.
2019
Matthew McConaughey is appointed a professor of practice in August. The Moody College alumnus (B.S. '93) and Academy Award winner had served as a visiting instructor at Moody College since 2015, when he began co-teaching the Script to Screen film production class with faculty member and director Scott Rice.