What are you doing for others?
Moody College honors Martin Luther King, Jr., and his legacy of selflessness
The ability to think "big picture" coincides with taking risks, serving as a strong leader and being a compelling communicator. Through selfless acts of leadership, Martin Luther King, Jr., reached the masses with messages that project positivity, hope and passion to this day.
His moving speeches and powerful rhetoric circumvented the very stereotypes that he wished to defeat. Because of this, he put the future of his audience above any personal interests, realizing that the cause was bigger than himself.
King proposed that "Life's most persistent and urgent question is, 'What are you doing for others?'"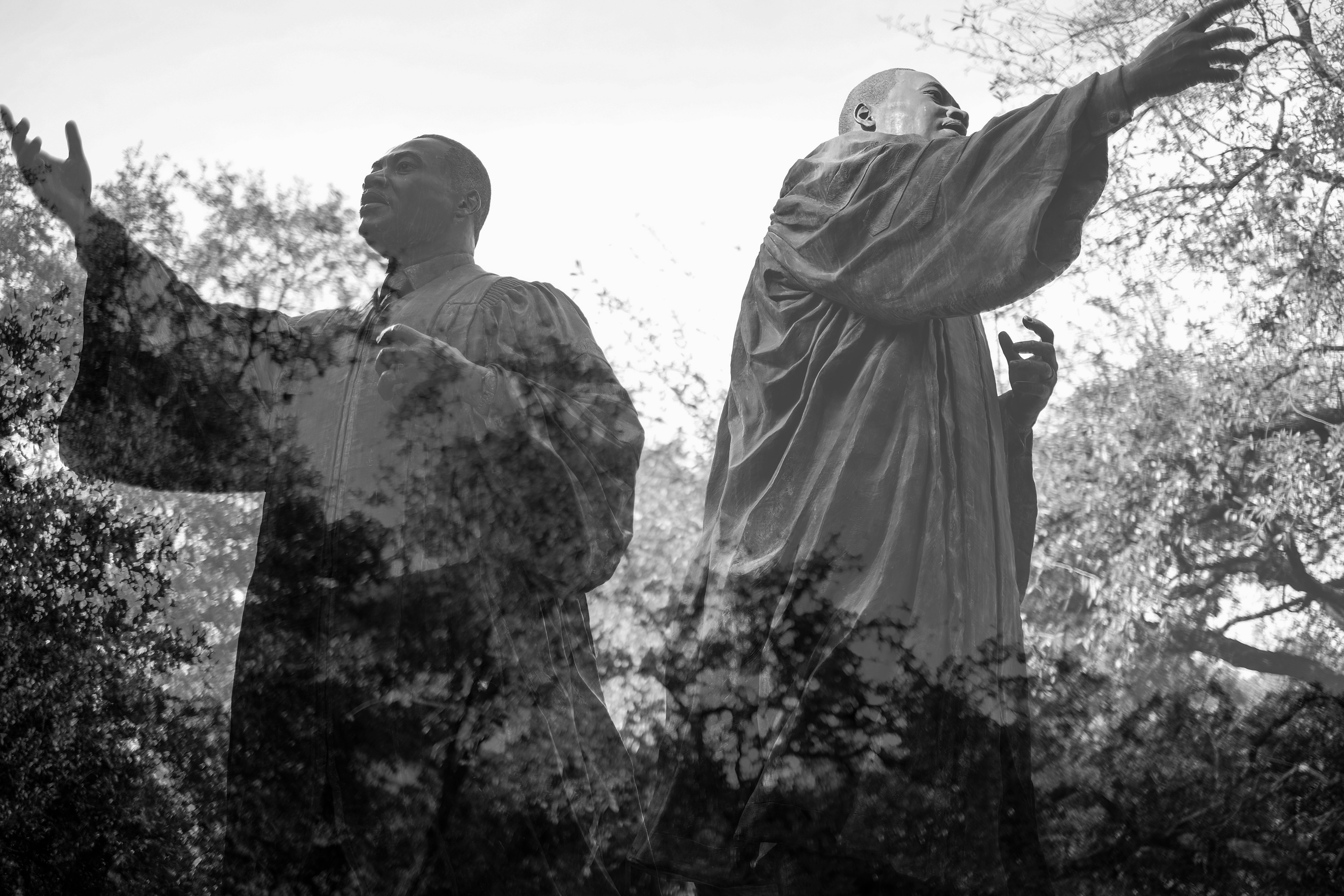 For students at the Moody College of Communication, this question is often top-of-mind. Moody College students pursue real-world exposure to grow more completely equipped to better understand and apply their education in ways that benefit their communities. 
Although there's power in numbers, all it takes is one person to realize a need to make a difference, and passion for change combined with diligent leadership can fuel a movement in the right direction. As a UT student, this means anything from sharing your ideas from a position in a student council or taking initiative and starting your own organization.
King and his legacy demonstrate the power and influence possible when effective communication is combined with purpose and relentless work ethic. King was one of the first to argue that we are more alike than different, and we should take unity in selflessness to bring each other up.
Moody College provides the foundation for another generation of changemakers who go into the world with the skills to stand up for their beliefs and the confidence to initiate conversation around important topics that will shape the world and how we interact with each other.
---
The Martin Luther King, Jr., holiday on Jan. 20 marks the 25th anniversary of the day of service that celebrates the Civil Rights leader's life and legacy.