Developing a journalistic mindset
Author, editor and writer David Wallace-Wells reflects on his process
David Wallace-Wells matched honest recognition with narrative power to produce the most-read story in the history of New York magazine.
His 2017 cover story then became the foundation for his best-seller, "The Uninhabitable Earth: Life After Warming."
"I thought that climate change was a much bigger, scarier, more epic and cinematic story than most journalists were describing it as. I tried to showcase that different perspective," Wallace-Wells said.
He visited The University of Texas at Austin in November as an invited guest of Moody College's four-year honors program. His keynote conversation was moderated by two UT Austin students as well a guest from a local high school.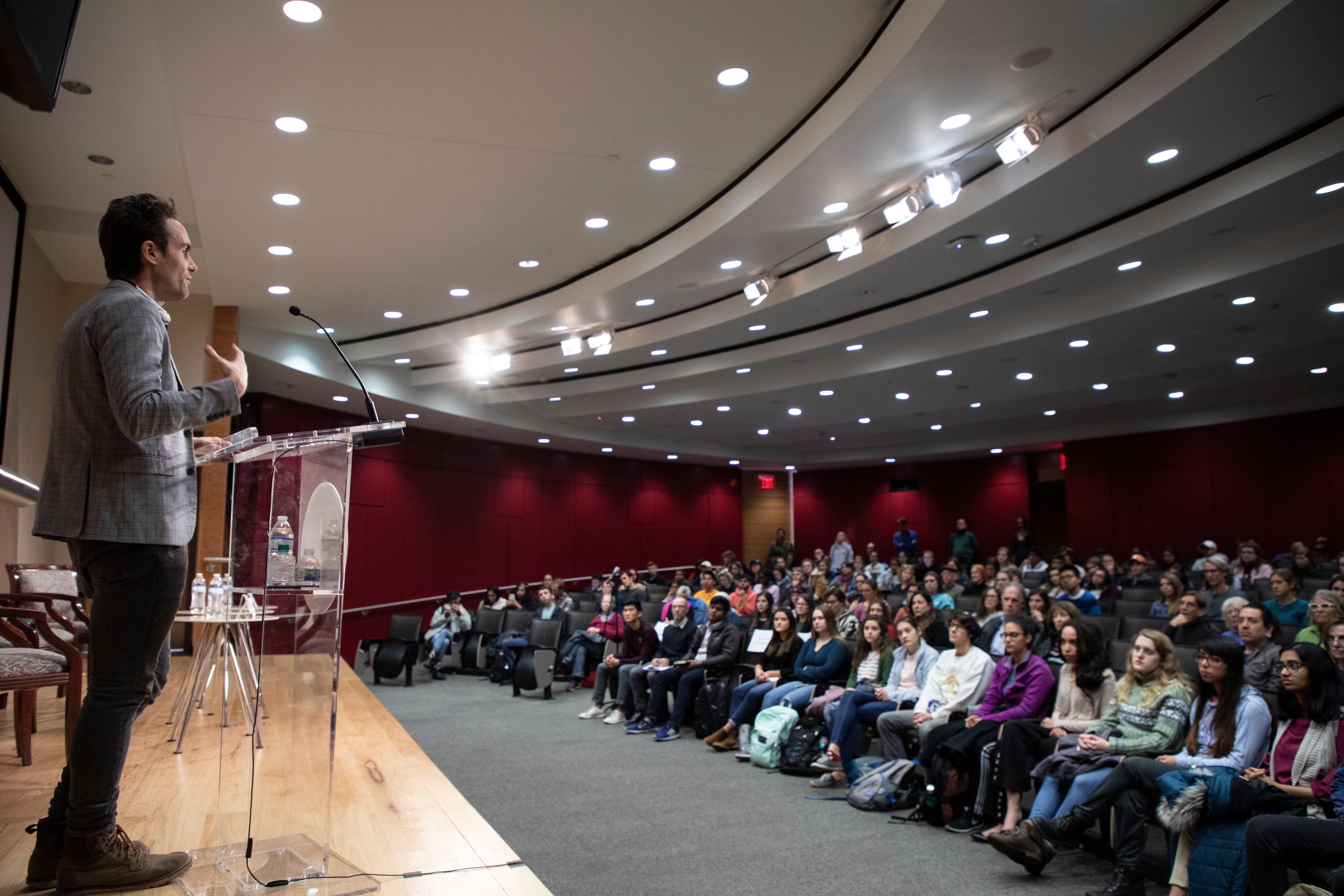 Wallace-Wells is a columnist and deputy editor at New York magazine. He was previously deputy editor of The Paris Review. His recent series for New York magazine features an in-depth profile of Greta Thunberg and interviews with leading climate experts, thinkers and activists.
He has worked primarily in journalism since graduating from Brown University in 2004. He said his role as a magazine editor informs his process as a writer. He prioritizes sharp story framing and a clear statement of perspective to produce gripping storytelling.
Wallace-Wells converted his curiosity as a citizen into a journalistic focus on climate change. While there was no lack of earnest reporting on the topic, he observed it to be somewhat cautious.
"When it came to climate, I saw huge opportunities to tell this story in a much more cinematic way," Wallace-Wells said.