The Women of Moody: Meet Cassandre Alvarado and Anita Vangelisti
Moody deans reflect on their careers and give advice to students
In celebration of Women's History Month, we talked to some of the Moody College of Communication's finest deans, faculty and staff about what it takes to be successful as a woman working in communications and what advice they would share with students. This is the first in a three-part series.
Hear what Associate Dean for Undergraduate Education Cassandre Alvarado and Senior Associate Dean for Faculty Affairs and Graduate Education Anita Vangelisti had to say.
CASSANDRE ALVARADO
Associate Dean for Undergraduate Education Cassandre Alvarado said she did not initially see herself going into college administration when she was a student. At the time, she wasn't even aware it was a career path.
"Like many of my colleagues, it is something that I stumbled upon," she said. "I had the opportunity to work with amazing mentors while I was an undergraduate, and those mentors happened to be amazing faculty and administrators."
Today, Alvarado manages the student undergraduate experience, from recruiting prospective students to managing their transition to the university.  She also supervises support programs, such as academic advising, and works closely with administration on undergraduate curriculum.
She said being a woman has played a role in both her career's successes and challenges, particularly when juggling personal and professional commitments.
"I'm a woman who has to experience the challenges that many women face of juggling a career juggling family commitment," she said. "We don't think of ourselves as whole persons in our workspaces often, and yet, that's exactly what we have to do in order for students to be successful."
Alvarado, who also holds an appointment in the Stan Richards School of Advertising and Public Relations, said she considers it her daily mission to use her role whenever she can to uplift fellow women's voices in communications.
Alvarado acknowledged that academia has a history of being male dominated.
"Knowing and understanding the history of higher education gives me a particular lens through which I can challenge the way in which things are set up," she said. "And do so in a way that shines light on the voices and experiences of those for whom higher education was not constructed."
She said she wants the women at Moody to know their personal values and worth when considering their life decisions.
"Nothing is going to ever be a perfect balance of everything you ever want," Alvarado said. "But make the decisions that work for your values, your beliefs, your wants, and needs and have confidence."
---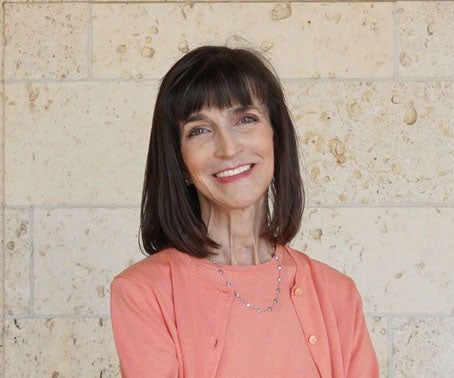 ANITA VANGELISTI
Senior Associate Dean for Faculty Affairs and Graduate Education Anita Vangelisti said she stumbled onto her current career path when she went with a friend to an interpersonal communication class.
She was inspired by what she heard and decided she wanted to add the class.
"And that's how I got into communication," she said.
Today, Vangelisti said she helps advance faculty in their careers, through means such as a mentoring program. She also works to support graduate education by overseeing the graduate education admissions process and initiating projects that support the students. 
She said one of her favorite aspects of her role is sitting down with faculty and graduate students to help find solutions to issues they face.  
Vangelisti, who is also a professor in the Department of Communication Studies, said being a woman has affected her career in positive and negative ways. She said in the early part of her career, sexism was more normalized.
"Looking back on it, it was stressful, and embarrassing…but we didn't have any way of thinking that's how tough it was," she said. "Seeing how things are now has been an interesting growth process because you have to look back and go, 'How could I not have known how horrible that was?'"
However, she said she has used her experiences as a woman to support other women in the workplace by reaching out and helping them through challenges they may face.  
Vangelisti encourages Moody students to find their passion and then identify mentors in their chosen professional career.
"When you find your passion, keep your eye on it because that's what gets you through some of the difficult times," she said.