UT Advertising Master's Program Ranked No. 1 in the U.S.
Ranking is from the 2023-2024 College Raptor report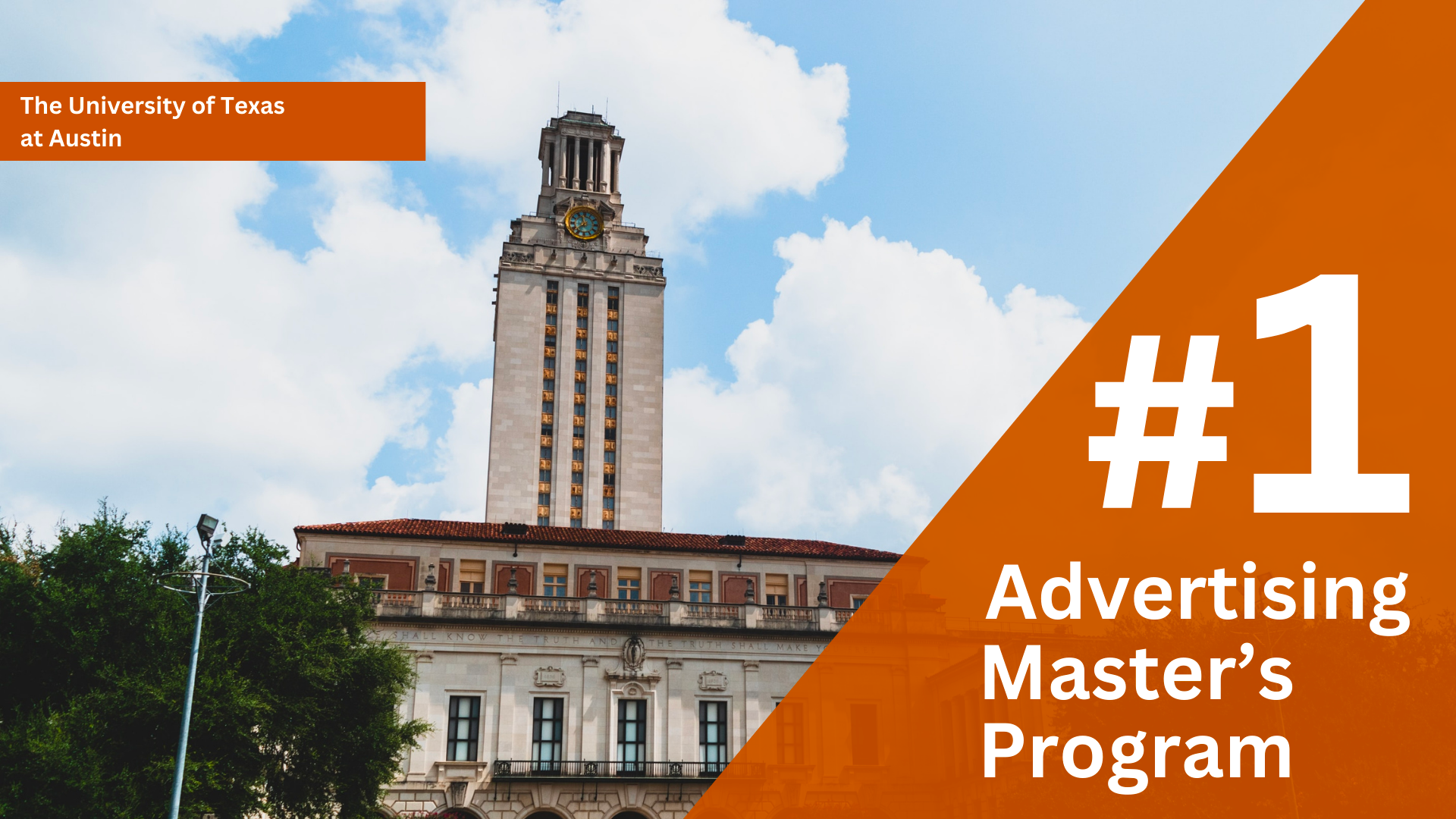 The University of Texas at Austin has once again been named the number one school for advertising in the nation by College Raptor for the 2023-24 school year.
UT Austin's advertising graduate program, which is housed in the Moody College of Communication, offers students the ability to create a degree based on their interests and aspirations through specialized courses. Students are given the opportunity to apply to Texas Strategy, Texas Immersive, Texas Creative and Texas Public Relations. Students also have the ability to apply to dual-degree programs, internships and portfolio programs, such as cultural studies, for students who want to obtain credits in cross-disciplinary studies.
"It's great to be recognized again for our efforts. UT began offering the MA program almost 50 years ago and over the past several decades it has been consistently ranked as a top graduate program because of its curriculum innovations, award winning faculty and super-talented students," said UT advertising and public relations professor Gary Wilcox, who is the master's degree advisor. "The flexibility of study options continues to be a key attribute for student success with now four different study options."