Radio-Television-Film Associate Professor's award-winning series explores discrimination against Asian American and Pacific Islander communities
A year ago in Atlanta, on March 16, 2021, a gunman went on a mass shooting spree, killing eight people. Six of them were Asian women. 
After the attack and in response to increasing acts of violence against the Asian American and Pacific Islander communities, a group of Austin creatives took action to create a mini documentary series, "Stories Within," they hope will empower people who have experienced racism and discrimination to heal.
"This film is necessary because hate does exist. Racism does exist. Structural inequality does exist," said PJ Raval, Radio-Television-Film Associate Professor and the director of "Stories Within." "We felt like we needed to create something for the AAPI community and a step towards healing and a step towards understanding and education."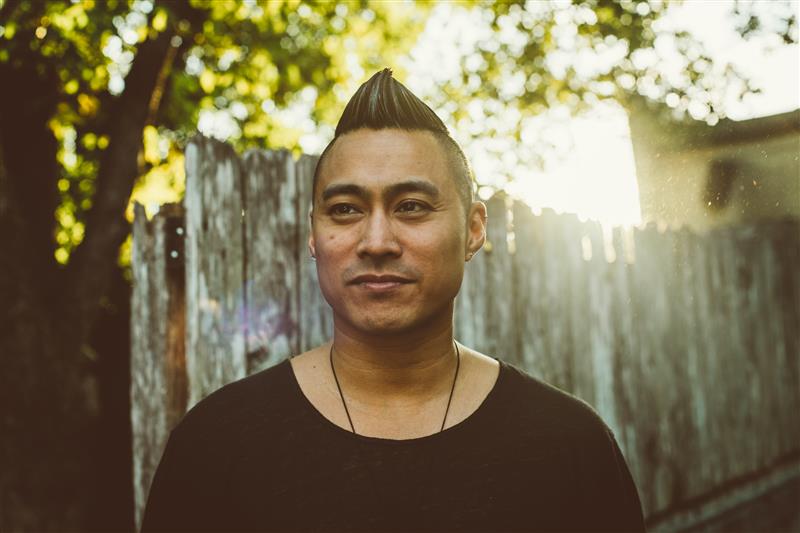 The series features 14 people from Austin's Asian American and Pacific Islander communities — community leaders, artists, professors and business owners from everywhere from Taiwan to China to Vietnam — who, at some time in their life, have experienced some form of hate, racism or exclusion. Each person is asked to speak to their younger selves about these acts, whether it's a young adult talking to their 3-year-old self or someone in old age talking to their 30-year-old self.
"We might not have made the news headlines, but that doesn't mean our experience was not valuable or damaging in some ways," said Raval, who is Filipino. "We all have stories within us and releasing those stories and sharing those stories really is a sense of empowerment."
In April, "Stories Within" won Best Short Documentary at DisOrient Asian American Film Festival of Oregon and was a finalist in the Gold Futures Challenge. Raval said he was honored to win the award and congratulated community members who were "brave with their vulnerability and honesty as they share their stories to inspire, educate, challenge and heal."
Nearly everyone on the film's crew who was involved with production identified as part of the Asian American and Pacific Islander community. Raval said it was amazing to see the connections made on set, the conversations that developed and the new friendships that formed.
"In the process of wanting to create something for the community, we actually created a community and that was really beautiful to witness," Raval said.
The film's producer, Hanna Huang, said everyone was so open to being vulnerable and sharing.
"There was this unspoken sense of comfort and amazement that many recall feeling during the two-day film shoot," she said.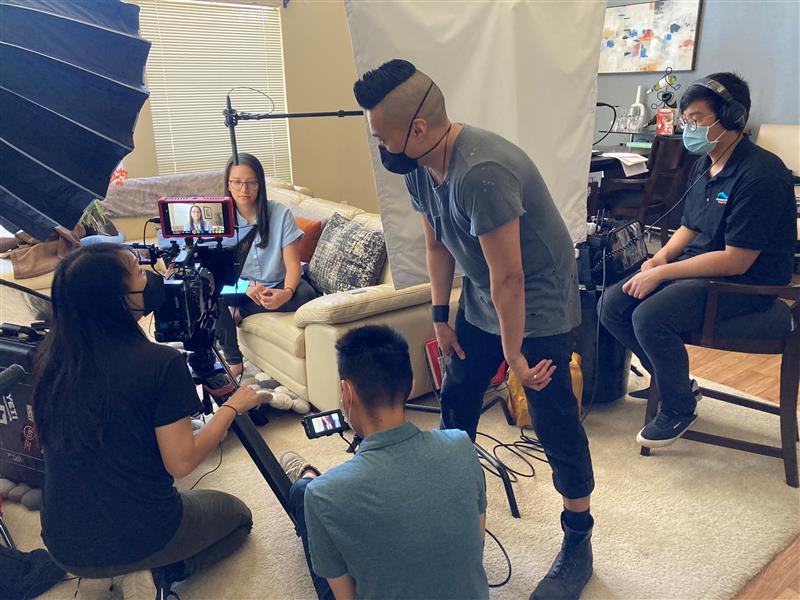 One of the major goals of the documentary series is for people in the community to question what it means to be Asian American and Pacific Islander in the current climate, where people are experiencing greater acts of discrimination and violence. Part of that means addressing the "model minority" myth, which Raval said many Asian Americans face, that they should keep their heads down, don't complain and be grateful, unlike other minority groups.
"As Asian Americans, we have long battled the damaging narratives that we should keep our heads down and internalize discrimination and hate," Raval said. "By witnessing members of these communities name moments of hate in their own lives, we are collectively confronting racism and exclusion. We hope to change the way we as Asian Americans see ourselves, knowing that our stories are important, and that we are in solidarity with other communities of color."
May is Asian American Pacific Islander Heritage Month, and "Stories Within" is still screening at several events, including Thursday at 7 p.m. at the Asian American Resource Center and Saturday at 2 p.m. at Asian American Pacific Islander Fest at the Austin Bouldering Project on Springdale Road. Raval encourages the AAPI community and their allies to watch the series and learn how they can empower others and themselves.