Author and Award-Winning Digital Marketer to Deliver 2017 Gwyn David Lecture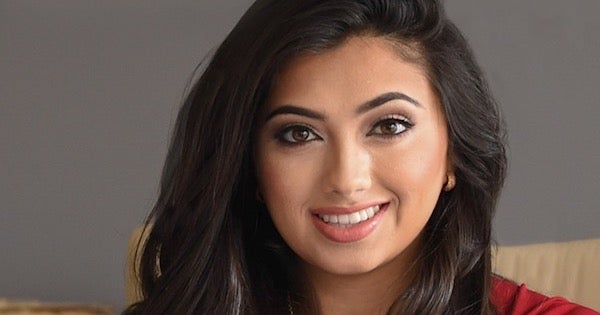 The Moody College of Communication will host author and digital marketing expert Shama Hyder, who will deliver the 2017 Gwyn David Lecture "The Future of Social Media and Digital Marketing" on  Monday, Sept. 18 at the Belo Center for New Media second floor auditorium (BMC 2.106) at 1 p.m.
WHEN: 1 to 2 p.m., Monday, Sept. 18
WHERE: Belo Center for New Media auditorium (BMC) 2.106, 300 W. Dean Keeton Street, Austin, Texas, 78712; LIVE ONLINE - https://www.youtube.com/watch?v=TKa9dguv-cE
BACKGROUND: Shama Hyder is the CEO of award-winning agency The Marketing Zen Group and best-selling author of two books, "The Zen of Social Media Marketing," and "Momentum."
As a keynote speaker and strategist, she's worked with many leading brands including AT&T, Cox Communications, Mary Kay, Dippin' Dots and Chase and has been featured across all major media channels including MSNBC, Fox Business, Forbes, Inc., and The Wall Street Journal.
She's been the recipient of numerous awards including the Technology Titan Emerging Company CEO award and one of the "Top 30 Under 30 Entrepreneurs" by both Inc. Magazine and Forbes. Additionally, Hyder has been honored at both the White House and the United Nations as one of the top 100 young entrepreneurs in the country.
About the Gwyn David Lecture
The Gwyn David Lecture was created in honor of the late Gwyn David, a 1979 graduate of the Moody College of Communication. David was senior vice president and media director of GSD&M, an Austin-based advertising agency.
About The University of Texas at Austin Moody College of Communication
One of the nation's foremost institutions for the study of advertising and public relations, communication sciences and disorders, communication studies, journalism and radio-TV-film, The University of Texas at Austin Moody College of Communication is preparing students to thrive in an era of media convergence. Serving more than 4,700 undergraduate and graduate students, the Moody College is nationally recognized for its faculty members, research and student media. For more information about the Moody College, visit http://moody.utexas.edu.
CONTACTS: Kat Yerger, 512-471-2367; Nick Hundley, 512-471-7209
###