The Dr. Aamna Najam Memorial Scholarship for Audiology
The late Aamna Najam began her journey at The University of Texas when she was 18, an undergraduate student already purposed toward helping others experience the beauty of the world. She pursued that path as a communication sciences and disorders major at the Moody College of Communication.
Najam was also proud to continue a Texas Longhorns family tradition, and she followed the footsteps of her two older sisters, who also graduated from UT.
She earned an Au.D. in Audiology from Moody College in May 2019.
Najam passed away in a fatal motorcycle accident in August, and her family initiated the Dr. Aamna Najam Memorial Scholarship for Audiology to keep her spirit alive.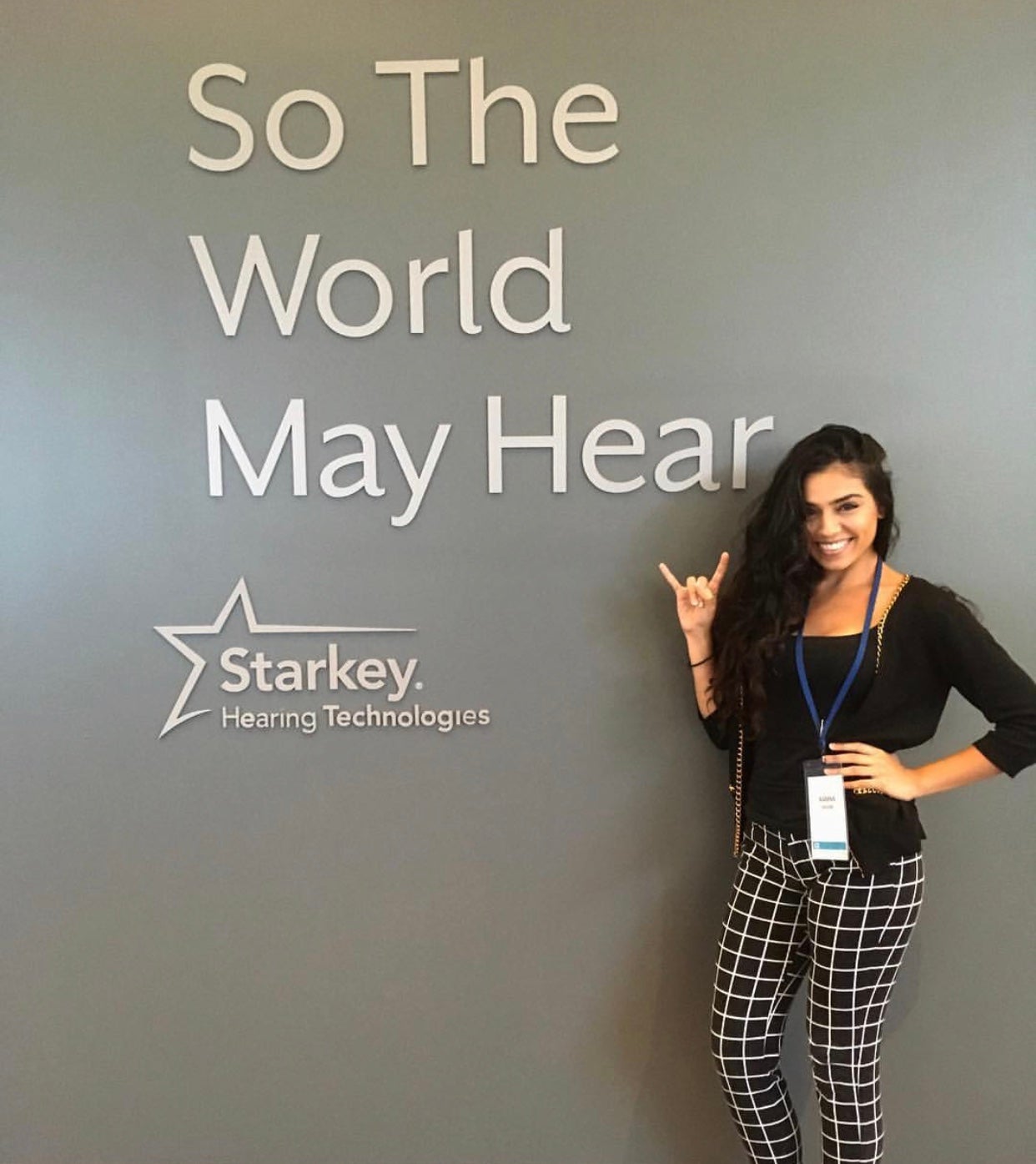 "Taking a cue from her life, we would like her legacy to involve giving back to those in need," said Zara Najam, Aamna's sister.
Family and friends have already donated to several causes, including building water wells in under-served nations, and since becoming an audiologist was one of the proudest moments of her life, they initiated the scholarship so others could share in that joy.
"We invite anyone who would like to build her legacy to contribute," Zara Najam said.
Please visit the scholarship page to learn more and donate.
---
Remembering Aamna Najam 
Aamna's sisters, Zara and Maryam, and brother Hamaad share memories. 
When and how did she discover audiology and decide to pursue it? From childhood, Aamna expressed a strong desire to help people in a way that made a real, tangible difference in their lives. She showed an interest in science and healthcare from the start and knew that was the path she would pursue one day.
As she moved through her studies, she observed that while people paid attention to their own and their children's general health, they often overlooked their hearing health. In her own community and family, Aamna also observed how negatively hearing disabilities affected people's quality of life so she decided to pursue audiology so that she could raise awareness about the importance of diagnosing and treating speech and hearing issues.
What gave her joy in helping others? Not only did Aamna always have a smile on her face, but she wanted to be the reason that others smiled. She particularly loved working with children and naturally had a lot of patience for them. Children always held a special place in her heart and she always sought opportunities to work with them because their innocence and sense of wonder always put a smile on her face.
During her graduate studies, Aamna shared stories with her family and friends about how grateful she was to help infants and children experiencing progressive hearing issues while working as a graduate clinician at a hospital in Austin. This experience was one of the most satisfying experiences she had during her graduate studies and it reaffirmed her career choice for her. 
What was her time like at Moody College? Aamna was grateful to be a part of the select group of students studying audiology at Moody College, especially because it gave her the chance to continue being a Longhorn for four more years of her life. She was mentored by several of her professors, had a strong group of friends that supported her through the ups and downs of graduate school.  She was also thankful for the strong alumni network who gave her the opportunity to practice as a graduate clinician during her time at Moody College.