Regents Outstanding Teacher
Richards School professor wins highest teaching award in UT System
While any student who has ever sat in Associate Professor Lee Ann Kahlor's classroom knows the true value of her instruction, it's now official: The University of Texas System Board of Regents has crowned her with its highest honor, a Regents' Outstanding Teaching Award.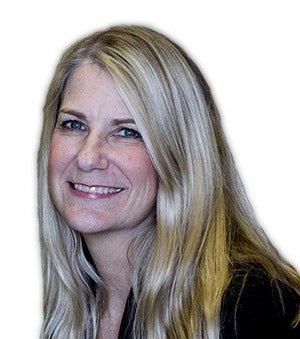 Lee Ann Kahlor
Kahlor, who is in the Stan Richards School of Advertising and Public Relations, was one of only seven faculty members from UT Austin selected by the regents to receive the award. This follows a reduction in awards given out in previous years, adding to the prestige of the achievement.
The award honors outstanding faculty who help ensure the UT System is a place of intellectual exploration and discovery, educational excellence and abundant opportunities. Kahlor, whose primary research focuses on what drives people to seek information about environmental and health risks, is among a select group of faculty from across the 15 UT System institutions to win the highly competitive award.
Paige Carter, a 2016 graduate of the public relations program, was among the students who recommended Kahlor for the award. "During the multiple snow days in the winter months of 2014, my friend and I texted about how sad we were that we kept having to miss Dr. Kahlor's class due to the weather conditions," said Carter. "She is—without a doubt—my favorite professor I have had at UT because of her extensive knowledge, her teaching methods, and her interest in the success of her students."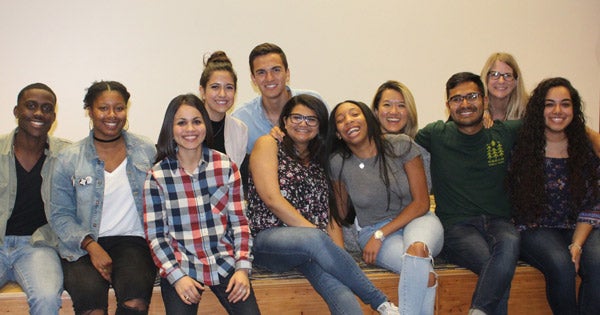 Kahlor is founder of the Richards School's Diversity and Inclusion Student Council, working extensively with students from underrepresented backgrounds to ensure they have input on school policies and climate. Kahlor also mentors a number of minority students in ongoing research projects. In 2014, her efforts helped the school win recognition from the Association for Education in Journalism and Mass Communication's (AEJMC) Minority Division.
"Professor Kahlor's passion and dedication to help minority students adjust to college life is as exemplary as her teaching," said Jacy Jones, a 2015 graduate of the undergraduate public relations program and a 2017 graduate of the master's program in advertising. "She goes beyond the traditional role of a professor by working to increase diversity and inclusion in the school and guarantee that minority students have a shoulder to lean on."
Following a rigorous evaluation process by students, peer faculty, and external reviewers, the Board of Regents grants the annual awards to those who have demonstrated "extraordinary classroom performance and innovation in undergraduate instruction." Coupled with the recognition is a monetary gift of $25,000.
Department Chair and Professor Gary Wilcox attributes Kahlor's success to her ability to be open with students while also performing duties as a first-rate scholar.
"I often like to bring up topics that will make students think and challenge their comfort zone—and what I love about UT students is that they are always willing to go there," said Kahlor.
"This insight continues to enhance her connection with students," said Wilcox. "She is currently co-principle investigator on a multimillion dollar National Science Foundation grant and brings to the Richards School that ideal of the all-too-rare individual who is both an outstanding teacher and productive and significant scholar."
Kahlor said the most rewarding aspect of teaching is that her students are full of surprises.
"I often like to bring up topics that will make students think and challenge their comfort zone—and what I love about UT students is that they are always willing to go there," said Kahlor.
She added her personal evolution in teaching required experiencing two specific epiphanies to reach a higher potential.
"One is the realization that research and teaching are wholly compatible," said Kahlor. "The second is for humor to have a special place in my classroom."
In 2015, Kahlor won Moody College's Teaching Excellence Award, the college's highest honor for undergraduate teaching. Other UT Austin faculty winning the 2017 Regents' Outstanding Teaching Award include Kirsten Bradbury of the Department of Psychology, Gretchen Charrier of the Department of Accounting, Katie Gray of the Department of Information, Risk, and Operations Management, Paola Passalacqua of the Department of Civil, Architectural and Environmental Engineering, Domino Renee Perez of the Department of English, and Philip Uri Treisman of the Department of Mathematics.