Outstanding Spring 2018 Grads
Moody College celebrates the Spring Class of 2018
Moody College spring commencement takes place Friday, May 18 at 3 p.m. in the Frank Erwin Center, 1701 Red River St. The ceremonies will also be webcast live. Here are a few of the outstanding students who will be graduating from Moody College in the Class of 2018. 
---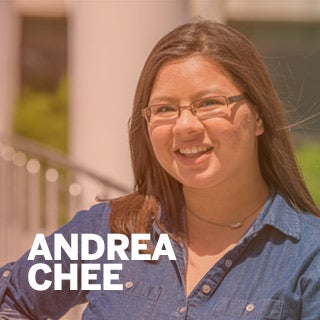 Andrea Chee
B.S., Communication Sciences and Disorders
Hailing from El Paso, Andrea Chee chose to study in Moody College because of its high national rankings in communication sciences and disorders training and ability to prepare students for graduate school, a requirement to become a speech-language pathologist. In her time on the Forty Acres, Chee was chair of the student issues and advisory committee on the Moody College Communication Council, a student clinician and schedule coordinator for the Lang Stuttering Institute, camp counselor for Camp Dream. Speak. Live., and programming and outreach director for the Lang Stuttering Institute Leadership Organization. Elizabeth Hampton and Courtney Byrd influenced her as teachers, researchers and mentors and provided the opportunity for Chee to give therapy to persons who stutter and present research at the Longhorn Research Bazaar. She plans to continue her education in graduate school at Texas Christian University to become a speech-language pathologist.
---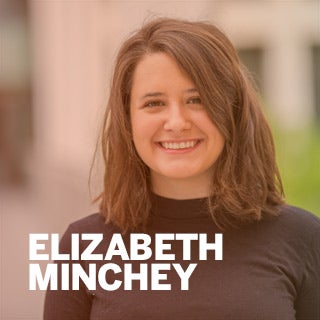 Elizabeth Minchey
B.S., Communication and Leadership
A native of the North Texas town of Melissa, Elizabeth Minchey chose to study in Moody College because of the creation of the new communication and leadership major with its emphasis on the ethics of communication and the need for leaders who demonstrate honesty and integrity. On campus, Minchey participated in the Communication and Leadership Club, The White Rose Society, and Students Expanding Austin Literacy, where she volunteered as a literacy tutor for under-served elementary school children. Minchey also interned off campus at GetMeFriends, a social media marketing agency. Inspired by faculty members Jennifer Jones Barbour and Meme Drumwright, Minchey's favorite course was the seminar in communication and leadership because of the engaging conversations and the application of critical themes within communication to real-world issues. She plans to work in the communication field and pursue a graduate degree.
---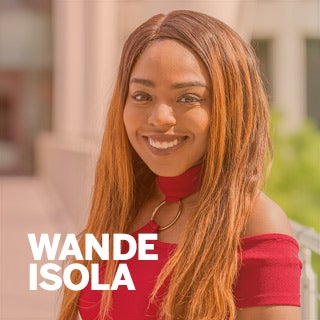 Wande Isola
B.S., Public Relations
Born in Nigeria but raised in Round Rock, Texas, Wande Isola chose to study in Moody College because the programs were innovative and gave her the necessary skills to succeed in any media industry. A double-major in journalism, Isola is also graduating from the Senior Fellows honors program and said the experience was transformative, allowing her to express herself while implementing the communication skills she learned in her coursework. On campus, she was involved in Alpha Kappa Alpha Sorority, Inc., Texas Orange Jackets, Fearless Leadership Institute, and the National Association of Black Journalists. Isola has performed three times at the South by Southwest Music Festival and is currently an intern with The Recording Academy, better known for hosting the Grammys. Isola is grateful for the support of faculty members, friends, fans and her parents. Her future plans include working as a multimedia content creator for online media publications while pursuing a career within the music industry as a hip-hop artist.  
---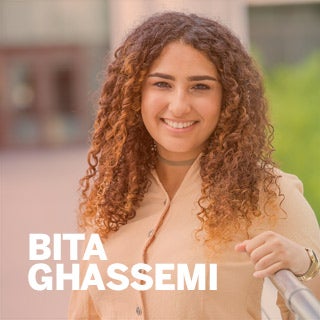 Bita Ghassemi
B.S., Radio-Television-Film
A native of Austin, Bita Ghassemi stayed in her hometown to study at Moody College because the Department of Radio-Television-Film is considered one of the best in the nation. While on the Forty Acres, Ghassemi was a disc jockey on German radio talk show "Es Klingt Wie Deutsch," president of the UT Austin German Club and a member of German honor society Delta Phi Alpha. Learning production on film sets throughout her time in the department, Ghassemi interned for Sierra/Affinity at the 2017 Berlin International Film Festival and is currently interning for the Austin Film Festival television show "On Story," broadcast on PBS. Faculty members Miguel Alvarez, Deb Lewis, Andrew Shea and Scott Rice and technical staff members Susanne Kraft and Jeremy Gruy inspire her to be the best filmmaker she can be. Her favorite experiences through college include studying abroad in Berlin and screening her advanced narrative film "Maryam Joon" at South by Southwest. Upon graduation, she plans to attend graduate school and continue to direct and produce in the film industry.
---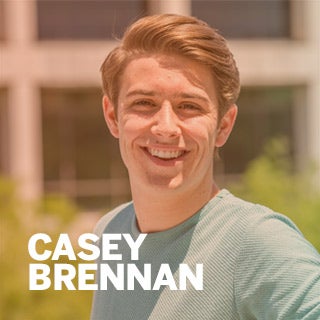 Casey Brennan
B.S., Communication Studies
From a young age, Casey Brennan knew he wanted to be a Longhorn. After becoming a part of the Moody College family and with hopes to change the lives of the people around him, Brennan sought out opportunities to make a meaningful impact on campus. Bridging his passion for people and his desire to make tangible changes in their lives, Brennan pursued both a bachelor's in communication studies and a certificate from the Business Foundations program. During his time in Moody College's student-led Communication Council, Brennan served in many different positions. Most recently, he served as Communication Council president to give back to the university he always dreamed of attending as a kid. With the skills that he acquired from both outside and inside the classroom, Brennan said he looks forward to beginning his career in the San Francisco Bay Area as a people operations rotation associate at Google.
---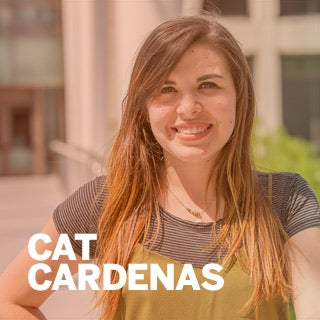 Cat Cardenas
B.J., Journalism
Cat Cardenas chose to study journalism at Moody College so she could get the knowledge to pursue her dream of writing while traveling the world. This semester, she also graduates with a bachelor's in anthropology and a certificate from the Latino Media Studies program. Originally from San Antonio, Cardenas has reported from Madrid and Rio de Janeiro, where she was one of four UT Austin students covering the 2016 Olympics. She began her journey as a Life and Arts reporter at The Daily Texan before becoming the paper's managing editor. She's since been featured in The New York Times, The Washington Post and Texas Monthly, and received three Hearst Journalism Awards for her reporting. As a proud second-generation Mexican-American, she also founded UT Austin's National Association of Hispanic Journalists chapter. Cardenas is grateful for the support of faculty members Kevin Robbins, Kathleen McElroy, R.B. Brenner and Rosental Alves. Upon graduation, she plans to continue reporting on the Latino community and work as a foreign correspondent in Latin America. 
---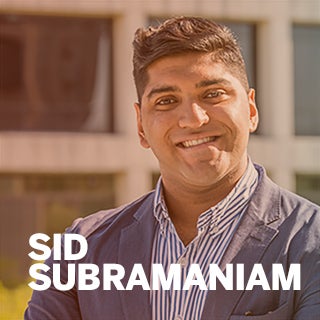 Siddarth Subramaniam
B.S., Advertising
From Houston by way of Singapore and Brussels, Belgium, Siddarth Subramaniam chose Moody College because he wanted to learn from the best. He was both the 2016 membership and recruitment officer and the 2017 president of the Texas Advertising Group. A member of the Senior Fellows honors program, Subramaniam was also a First-Year Interest Group (FIG) mentor in public relations and a Transfer-Year Interest Group (TrIG) mentor for students in communication sciences and disorders. He credits mentorship relationships with Lisa Dobias, John Murphy, Tracy Dahlby and Liza Stavchansky-de Lewis for much of his success. Subramaniam interned for an app-based music recommendation engine startup named musx, another startup named The Pen Is Mightier Content Creators LLC, and as a digital media intern at Giant Spoon LLC in New York City. He plans to move back to New York and continue his career in digital, experimental and experiential media.