New UT Austin Center Will Revolutionize Treatment for Language Disorders
The center is the lasting legacy of Elizabeth Carrow Woolfolk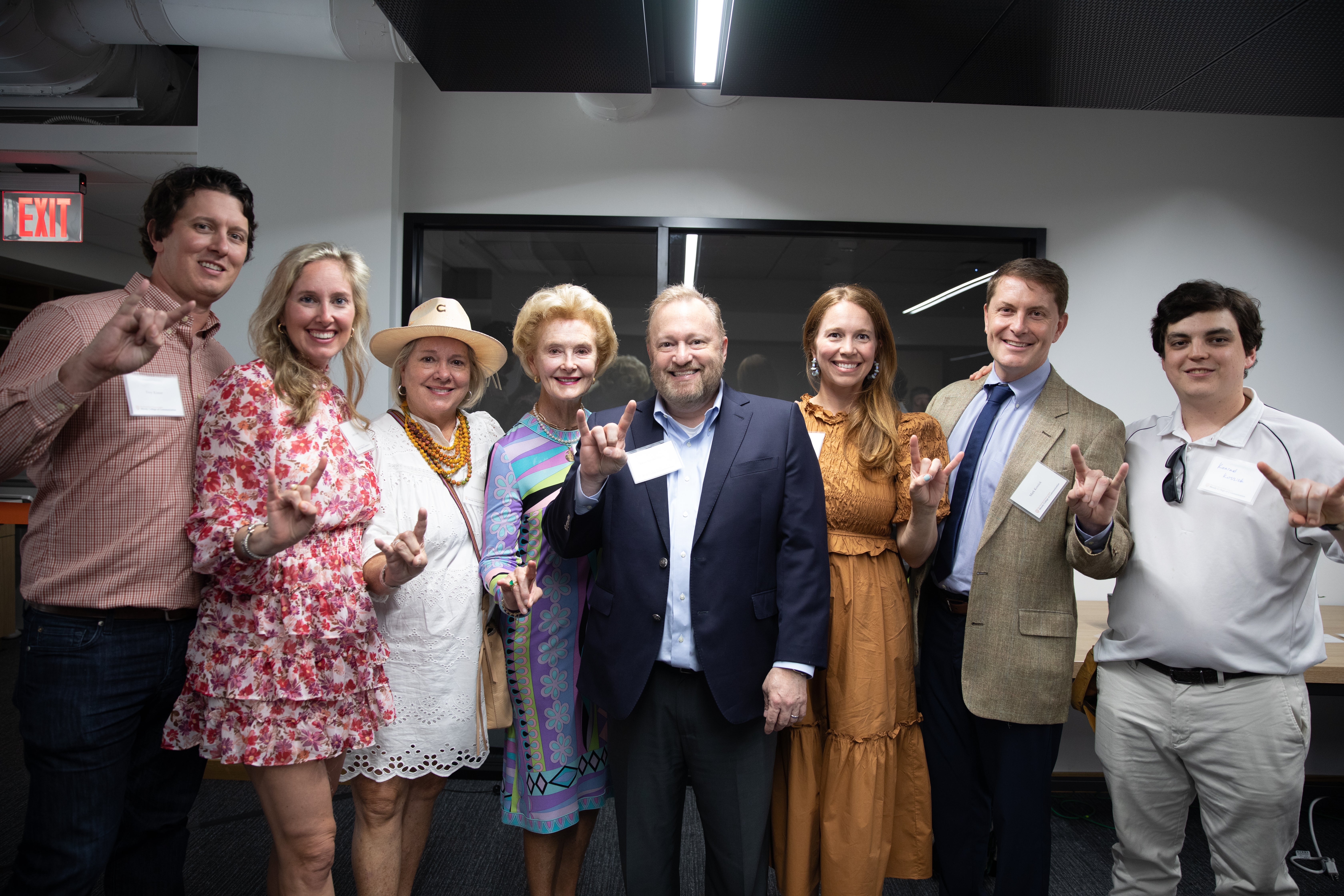 The University of Texas at Austin this week announced the creation of a new, first-of-its-kind center that has the potential to fundamentally change the way clinicians understand and treat language disorders.
The Woolfolk Center for Language Disorders Research, housed in the Moody College of Communication, will be a research and clinical site for graduate and undergraduate students in Speech, Language, and Hearing Sciences and related disciplines at UT Austin. It will provide the first comprehensive, longitudinal database of diagnostic and prognostic features of language impairment in children and adults. The database will allow researchers and clinicians to identify the common factors and patterns associated with specific disorders and ask and answer clinically-relevant questions that will help improve diagnostic accuracy and treatment outcomes.
The Woolfolk Center is the lasting legacy of Elizabeth Carrow Woolfolk, a trailblazer in the field of communication and former head of the Moody College's speech pathology and audiology program who died last year.
Woolfolk devoted her life to improving diagnosis and treatment of children and adults with language disorders and is most known for developing several widely used speech and language standardized tests to assess children and adults with language impairment.
"Betty was a pioneer in the field of speech-language pathology," said Rajinder Koul, Chair of the Department of Speech, Language, and Hearing Sciences. "Her scholarly and research contributions to the field of speech-language pathology and language theory and assessment were highly impactful and enhanced and altered the course of the profession. The Woolfolk Center is poised to make lasting contributions to the field of communication sciences and disorders for decades to come."
Woolfolk established one of the first freestanding university speech and language clinics in the country, the Harry Jersig Speech and Hearing Center in San Antonio. She was a chairperson for the UT Austin's Department of Speech, Language and Hearing Sciences and board member for the Moody College.
Through her estate, Woolfolk has permanently endowed the Woolfolk Center. 
"Dr. Woolfolk had a vision for creating a center that would be a repository for speech language disorder testing, including her gold standard tests and those of others," said John Brejot, Director of Gift and Estate Planning at Moody College. "In her vision the repository would allow clinicians, practitioners and fellow researchers from around the world to better understand speech language issues in order to treat those in need with more clearly defined solutions to their disorders. She saw in UT's Department of Speech, Language, and Hearing Sciences a world class resource for accomplishing her vision."
Currently, as many as 8 million people in the U.S. have some form of communication impairment, including both expressive disorders, where people have trouble putting together words in sentences, or receptive disorders, where people struggle to understand the meaning of what others are saying. These disorders affect approximately 7% of children entering Kindergarten, which requires the public sector to fund language therapy and special education services. 
The center, with the wide swath of data made available to clinicians, will improve treatment outcomes for these children, helping them to succeed within academic and social settings using core language skills, such as reading comprehension and peer interaction.
It is expected that the permanent database created by researchers will first be accessible to UT Austin faculty and students and then as software for wider use.
"We are extremely grateful for Elizabeth Woolfolk's contributions to Moody College," said Moody College Dean Jay Bernhardt. "This center will change the lives of people with language impairment now and in the future."