A New Lease on Life
Moody College alumna receives Outstanding Young Texas Exes Award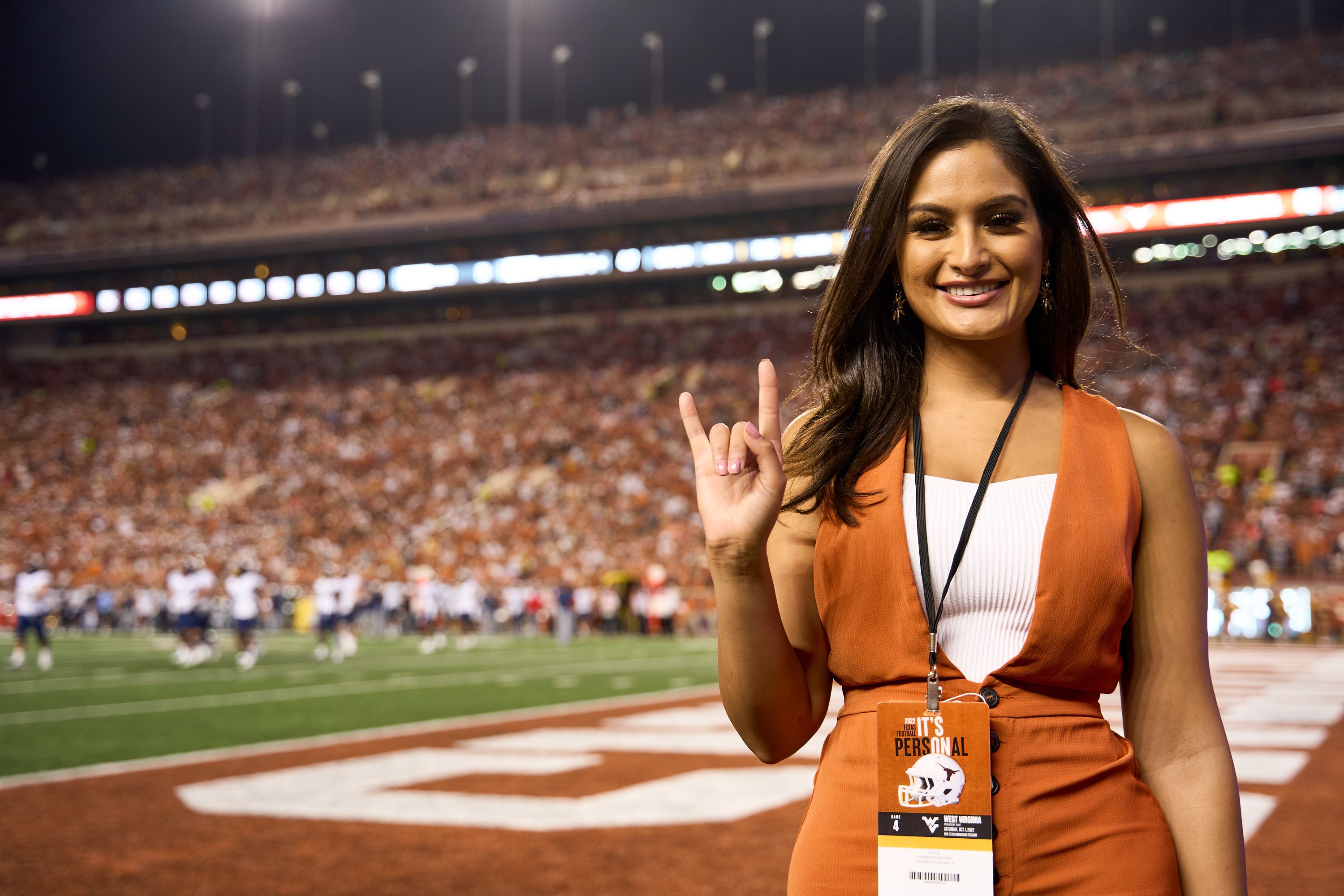 In 2017, Moody College of Communication alumna Natasha Verma was making waves in the TV news industry. The young broadcast journalist had landed herself a job in a top ten market, anchoring and reporting for NBC Boston.
But one morning in August that year, Verma woke up in pain on the left side of her body and discovered a lump near her collarbone. At 23, she was diagnosed with stage 2 Hodgkin's lymphoma, a cancer affecting the immune system.
"I was in shock," Verma said. "I went into that office thinking that I was just going to get some medication to make the pain and the swelling of the lump go away, but I left that day with a cancer diagnosis."
In the coming months, Verma would undergo six rounds of chemotherapy. With so many plans and dreams underway, she was determined to keep working, but within weeks of treatment, she experienced excruciating pain from her jaw to her feet from the chemotherapy cocktail of drugs she was on. She struggled to walk down the street without losing her breath and was admitted to the hospital for dehydration and being unable to eat.
Despite experiencing such immense physical pain, Verma said that the most difficult part of the treatment was losing her hair. "I felt a total loss of identity. All of a sudden I look in the mirror, and I can't even recognize who's looking back at me," she said. "It was the first time that I felt like it was real – that cancer was killing me."
Depressed, debilitated and hopeless, Verma searched to find a wig that would make her feel more like herself. But to her disappointment, most options were either made of synthetic hair or too expensive.
She knew that she wasn't the only woman grappling with the grief of hair loss and struggling to find the right wig. As she neared the end of her treatment, Verma decided that she would transform her pain into a positive platform to help other women.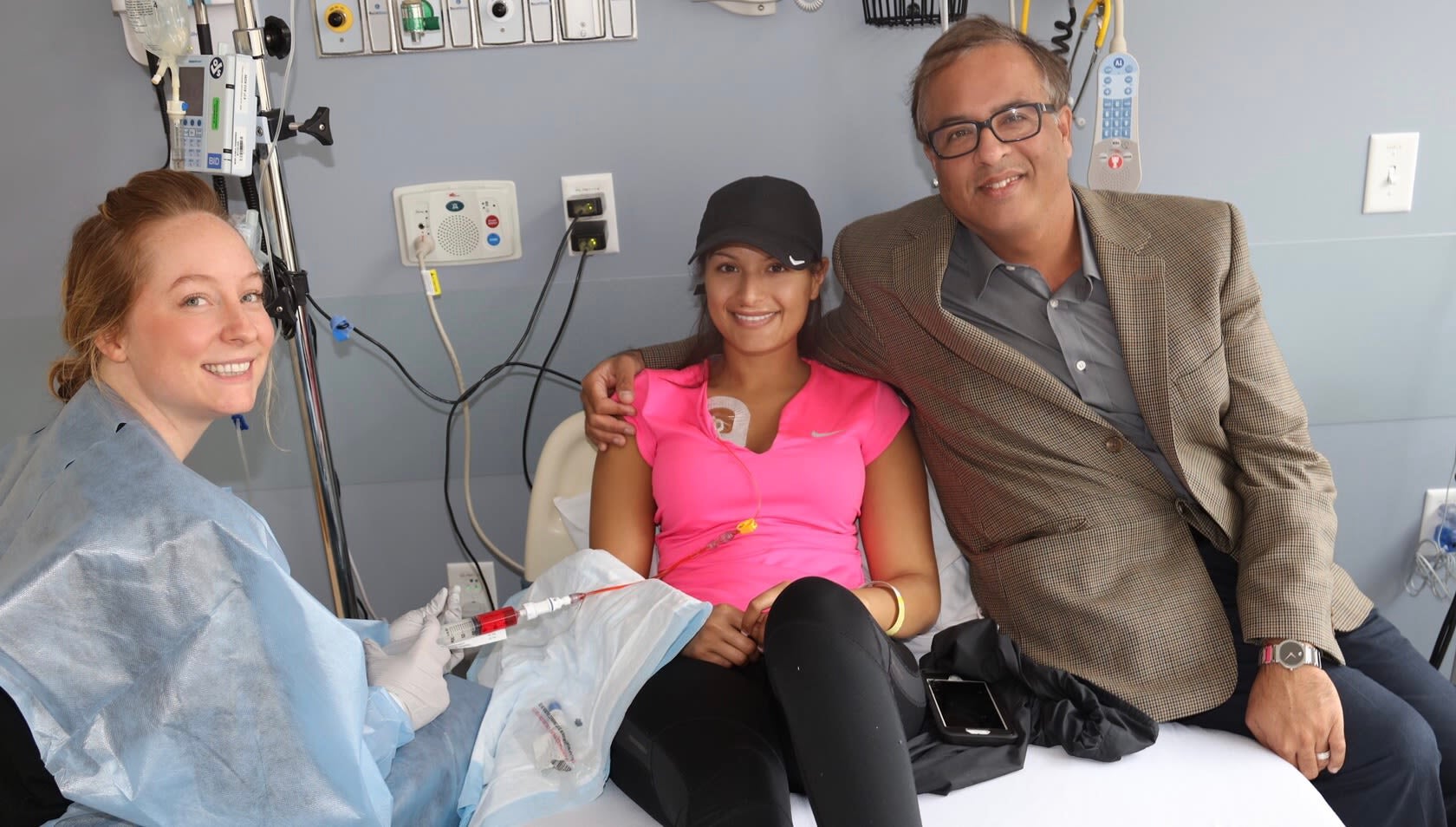 In 2017, Verma, through the family's Verma Foundation, began distributing real human hair cap wigs to cancer patients across the world free of charge. The customizable wigs are attached to a ball cap, which makes the wig easier to put on, stay in place and style.
"The whole goal is to reestablish normalcy in a patient's life," Verma said. "To give it for free, instills a lot of hope into a woman and confidence that you can put on this cap wig, it looks great and you can get out and keep living as much as you can. You know that cancer doesn't have to take everything away from you."
This month, Verma received the Outstanding Young Texas Exes Award, recognizing alumni under 40 for their career and community achievements and service to The University of Texas at Austin. Beyond attaining a highly successful career in TV news, Verma has helped thousands of women battling cancer and hair loss through her nonprofit's ball cap wigs.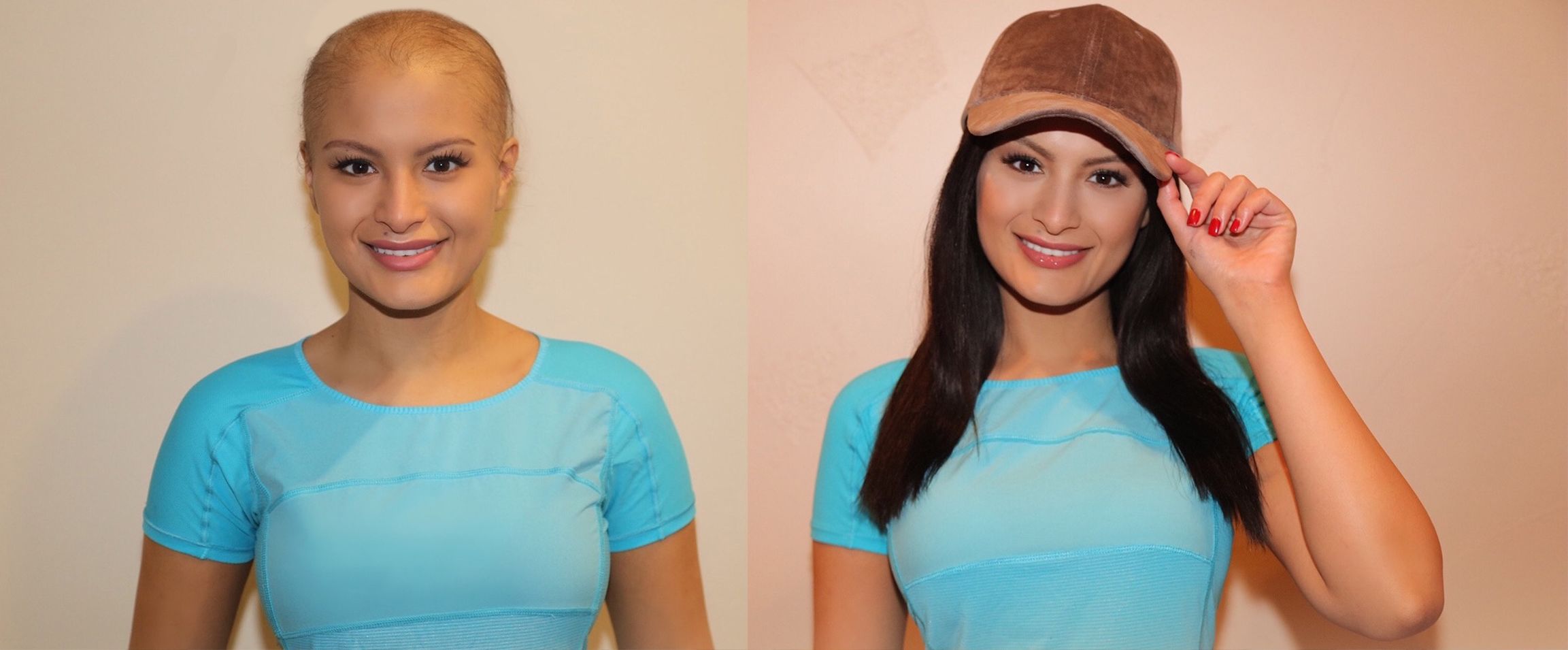 Since founding the nonprofit, Verma said she's received hundreds of messages from women thanking her for helping them return to their everyday lives.
The foundation's wigs also are available for purchase at a more affordable price for other women experiencing hair loss, namely from alopecia.
"In a lot of ways, I am thankful that I got cancer, because it led me to the creation of this foundation," Verma said. "I took that pain, and I turned it into something positive to help other people."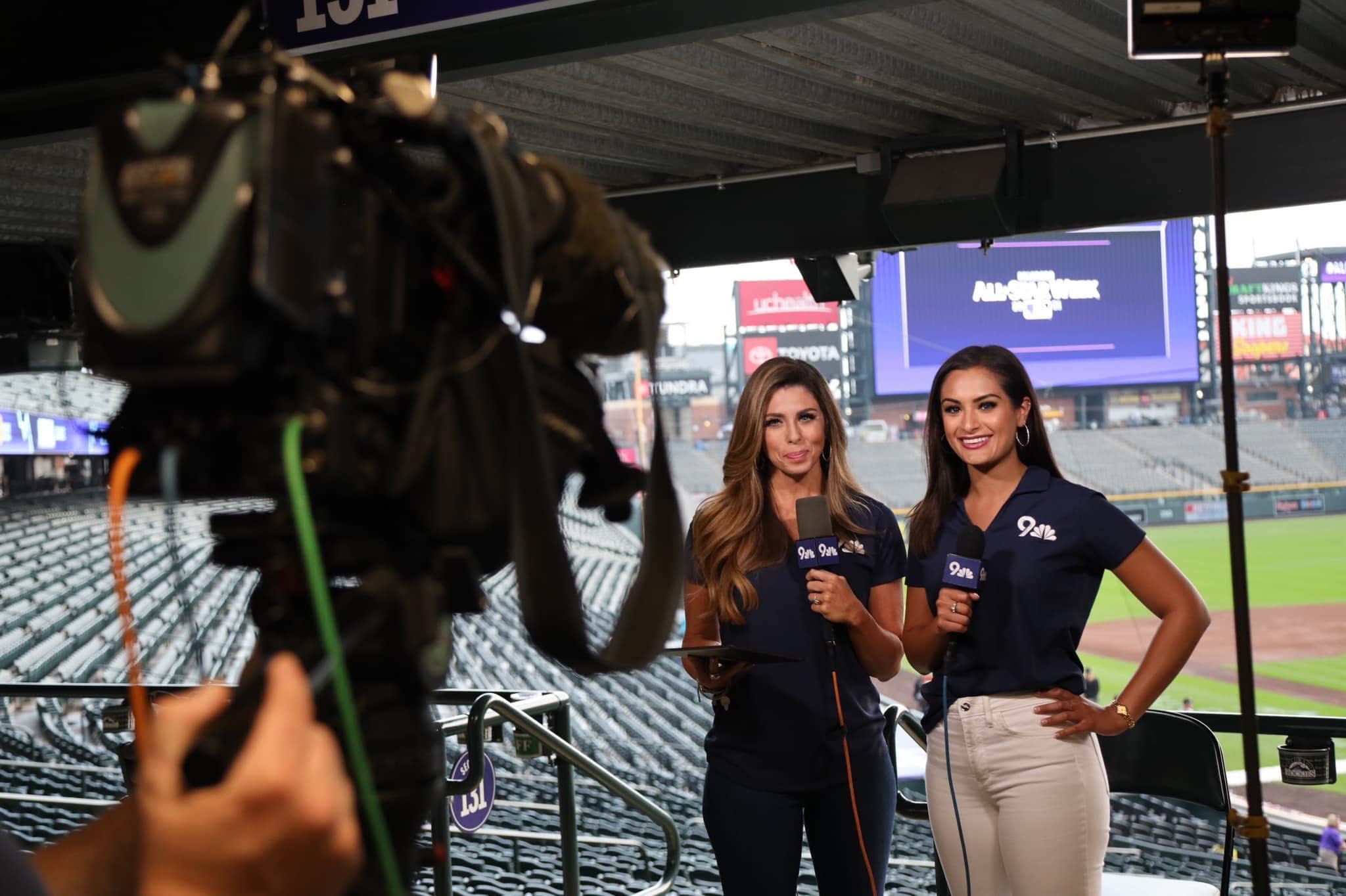 Verma graduated from UT Austin in 2012 with bachelor's degrees in biology pre-med and broadcast journalism. She was 17 at the time, making her the youngest graduate in the university's history.
While she came to the university with dreams of becoming a doctor, she said her experiences at the School of Journalism and Media and Texas Student Television led her to pursue a career in TV news. While at TSTV, the nation's only FCC-licensed, student-run college television station, Verma launched university talk show "Good Morning Texas." She said her teachers, mentors and fellow students in the journalism department reaffirmed her decision that she didn't want to go into medicine. She chose broadcast journalism instead.
Verma went on to earn her master's degree in journalism from Columbia University, during which time she directed and produced an award-winning documentary about Heather Hardy, a female boxer who rose out of homelessness to win the WBC world championship. In the last 10 years, she has reported and anchored for news stations in the Bronx, Florida, Boston and most recently, in Denver. At Denver 9News, Verma started the Warrior Way, an Emmy-nominated series highlighting individuals who have overcome obstacles and gone on to help others do the same.
"I wouldn't be here without UT," Verma said about her career. "The amount of resources, knowledge and mentorship that you can get at The University of Texas just completely changed my life and trajectory."