Moody Excels in Organizational Communication
Grad students host first organizational communication conference at UT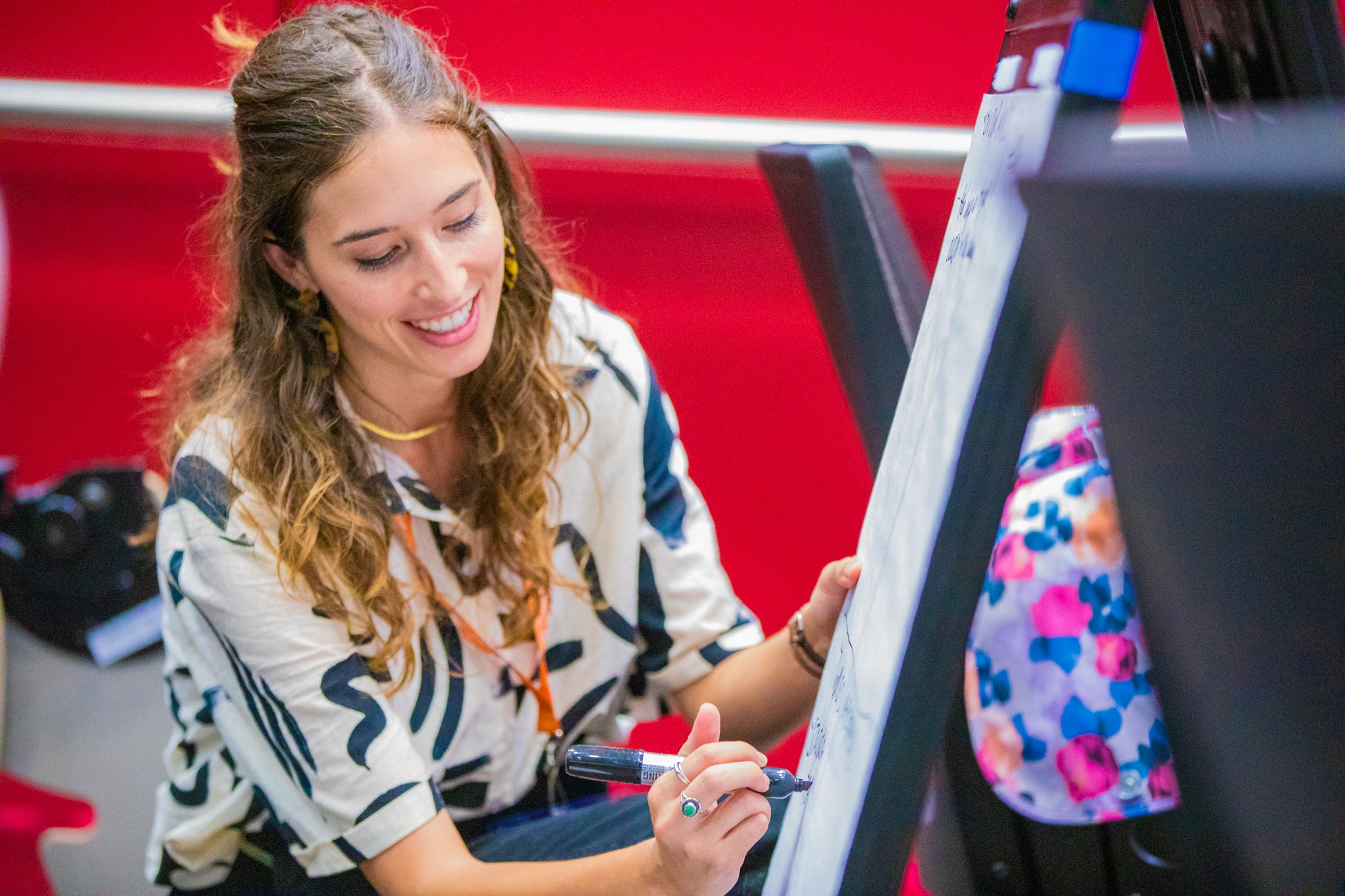 Within the Department of Communication Studies at Moody College of Communication lies a unique discipline of its own — organizational communication. 
Organizational communication can be defined as "the study of how communication constitutes the organizations that we find ourselves in" — that includes communication within organizations like businesses and institutions; communication that organizations produce for stakeholders like customers; and how people's own communication shapes an organization.
Governments, higher education, small businesses, Fortune 500 companies.
It has a lot of impact.
"The study of organizational communication is about this idea that if we change how we communicate, we change how we organize," said Communication Studies Associate Professor Joshua Barbour.
With seven faculty members devoted to the field, Barbour said that The University of Texas at Austin has one of the largest organizational communication programs in the country. The university also produced the most doctorates in communication of any other university nationwide, according to a 2019 survey from the National Science Foundation.
On Sept. 23-25, almost 150 communication graduate students and faculty from 50 universities across the world gathered at Moody College for the 35th annual Organizational Communication Mini-Conference. The national conference, founded at the University of Illinois at Urbana-Champaign in 1988, allows master's and doctoral students to present their research in the field of organizational communication to college faculty and scholars.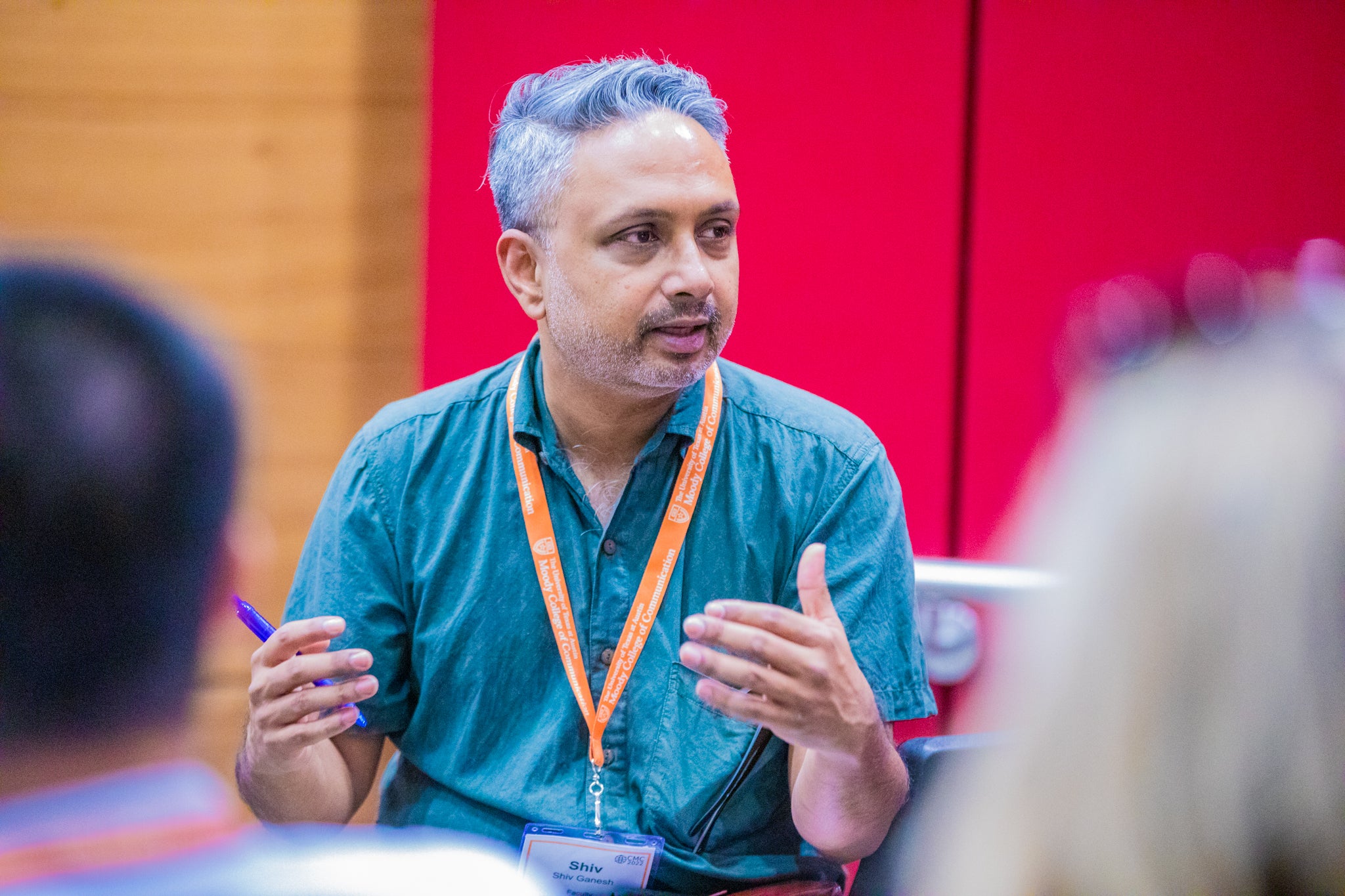 This year's event, hosted by the Department of Communication Studies, was the first time the conference was held at UT Austin and the first time the conference has met in person since the pandemic. 
"The central goal is to cultivate and support organizational communication scholarship at its very beginning and create a space where those students can get feedback from the whole field," said Barbour, who is the faculty lead for the conference. "If you want to see the cutting-edge research in organizational communication it's going to be at this conference."
Seven graduate students studying organizational communication and technology at UT Austin came together to plan and organize the conference. For months, the group prepared, taking applications from students nationwide looking to present their research. Doctoral student conference organizers Cassidy Doucet, Jared Jensen and Shelbey Call were among the nine UT Austin students who presented findings of their own, which looked at organizational communication from within hospitals to the music industry.
Doucet presented her dissertation on how communication from health care professionals in the newborn intensive care unit helps parents build resiliency. 
"When you have a child that's in the NICU, it's a really scary time. There are a lot of emotions. There's a lot of uncertainty," Doucet said. "Healthcare professionals, like the doctors and nurses in the NICU, are really positioned to communicatively help parents reframe what's going on and make them more resilient."
As a former musician, Jensen presented his research on how artificial intelligence is affecting the music industry. 
"I'm investigating how musicians are using these tools in their work," Jensen said. "Is it working, is it a problem and what are the advantages or disadvantages?"
Call shared how exploring how communication can support individuals who use programs and apps to track data about their health, specifically women experiencing infertility. Her research looks at how data tracking impacts the communication between doctors and patients and women and their partners and how women battling infertility communicate with one another through online support groups.
"I really want to give women an opportunity to talk about what this experience is like for them and and how they want to be spoken to about it," Call said.
On Saturday and Sunday, 18 featured speakers presented their research through a series of panels and an additional 30 students participated in poster presentations. Both forms of presentations featured related experts in the field as supporting scholars to help guide meaningful discussions.
"Our presenters were all astounding. Everybody worked so hard and brought their A game," Call said.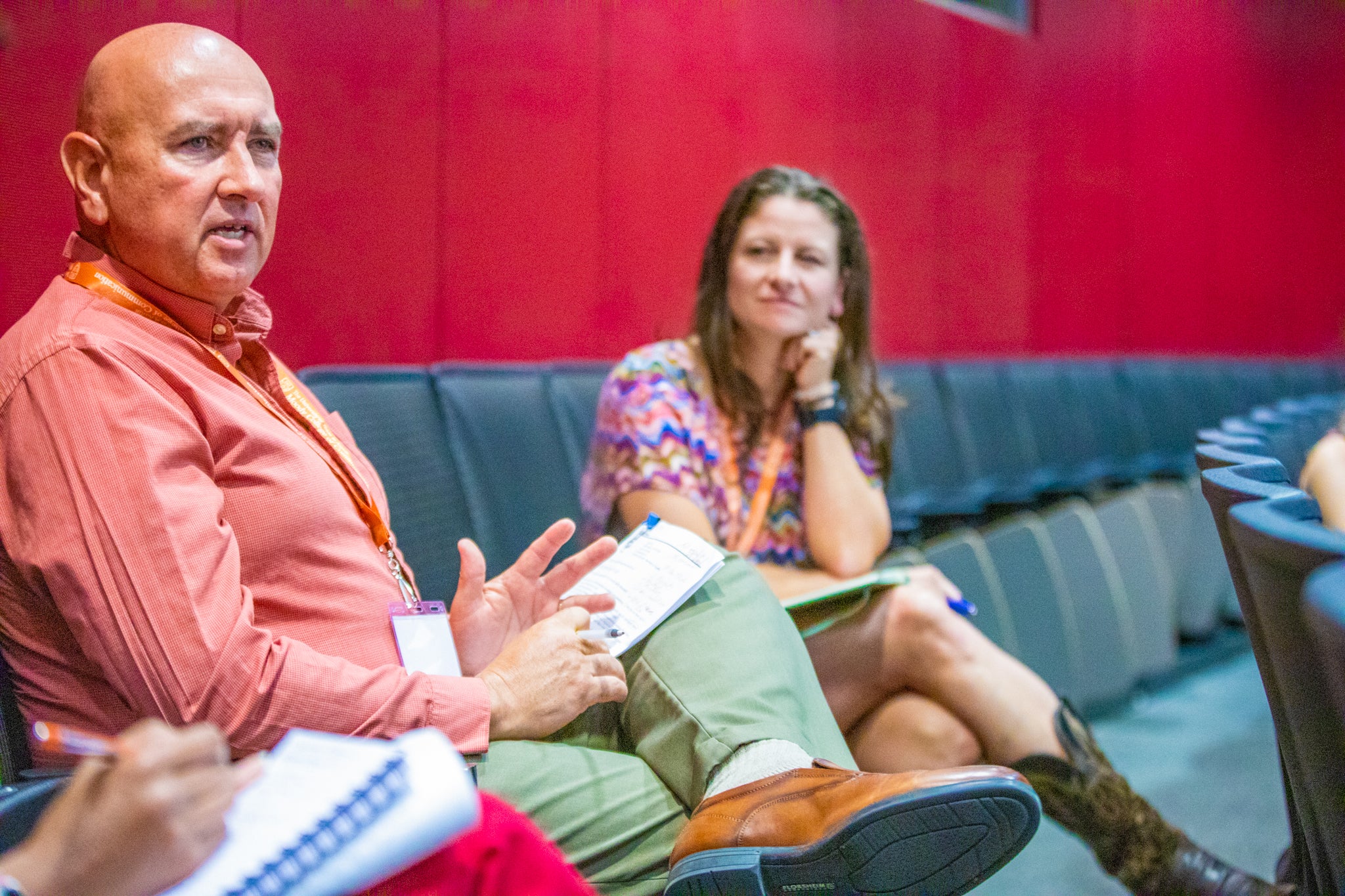 For the long-form presentations, preference was given to doctoral students about to enter the job market, Doucet said. Unlike some conferences that only allow students a short amount of time to present their work, Barbour said that the featured speakers were given at least 25 minutes to present and 10 minutes for questioning.
To kick off the conference Friday, select faculty hosted two pre-conference events. Arizona State University professor Sarah Tracy presented her research on qualitative methodology and how to use creative techniques to "bring findings to life and life to findings." University of North Carolina Charlotte professor Camille Endicott was joined by UT Austin Communication Studies professors Shiv Ganesh, Craig Scott and Jeffrey Treem to discuss visibility and invisibility in organizational communication. 
The conference included several social events to allow students and faculty the opportunity to mingle and get to know each other better. "As an organizational communication division across the nation, we really don't have that many opportunities to connect with one another," Doucet said. "This conference is a really unique way of getting us all together and really connecting the entire discipline."
Thanks to the hard work of the graduate students who organized the conference, Barbour said it was a huge success. 
"I don't think there's a better place to study organizational communication right now than UT Austin, and that's to do with the faculty that are here, but it also has to do with the students," he said. "They deserve all the credit for pulling this off. I've been so impressed with their creativity and ingenuity and persistence."