UTNY, an interdisciplinary UT Austin partnership, designed to launch student careers
In a city that rewards persistence, perseverance and maybe even a little perspiration, Moody College is bound to find its place.
---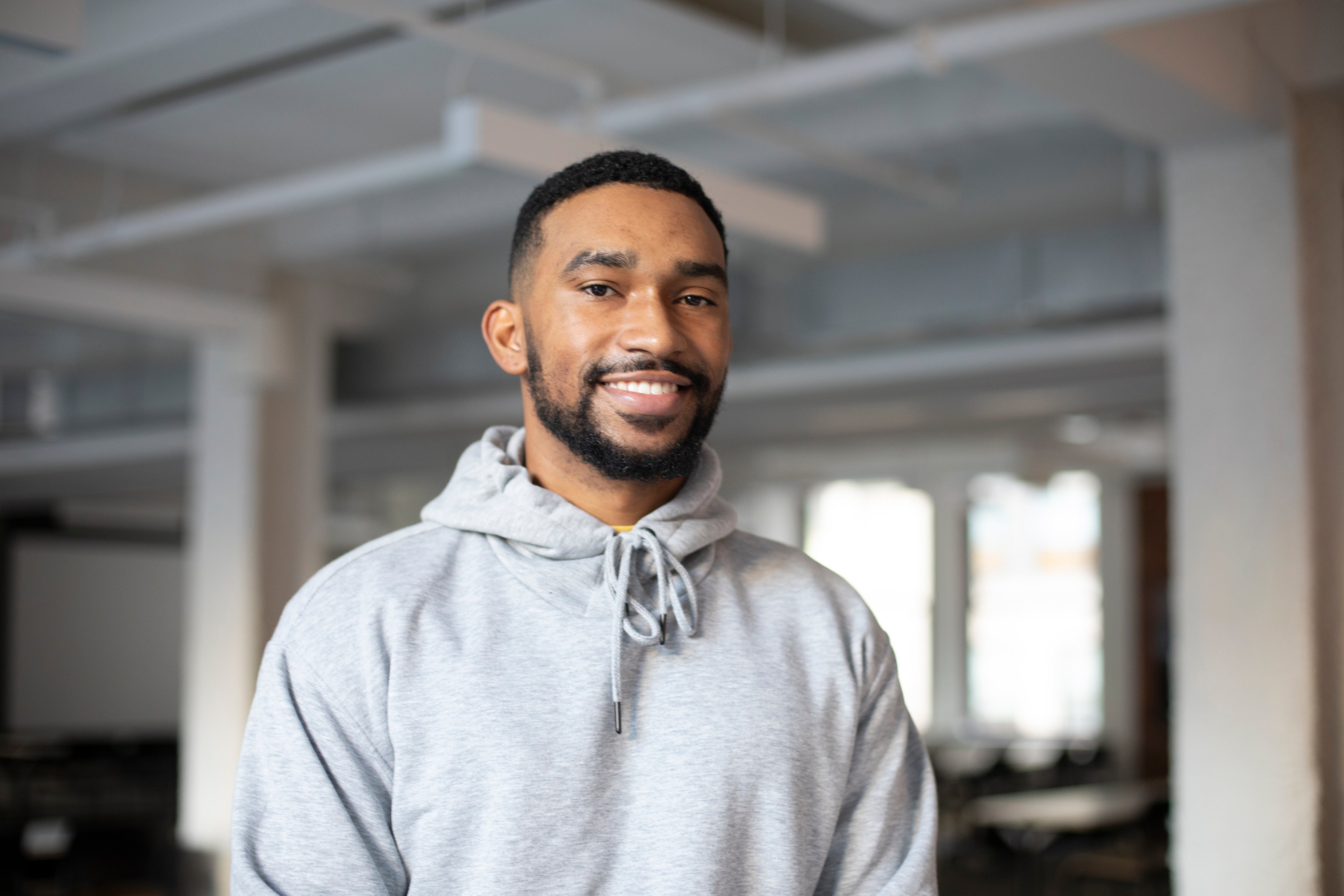 Xavier McNeil
Public Relations
UTNY has already given me many live-and-learn moments. And the city teaches me every day, because people are always doing work to make themselves different. Nothing is going to be handed to you.
New York City is the prime location to bring together Moody College's academic values and deadline deliverables, to showcase intellectual know-how and gritty, get-it-done mindsets.
The UTNY program is designed as a career launchpad for students interested in media, entertainment, finance and the arts, and the city's make-it-here culture adds an element of competition and polish to the student experience.
"After you live in New York, you can do anything," Juliet Berkowitz said.
Berkowitz is one of the original philanthropic supporters for UTNY. She moved to New York City the day after graduating from Moody College and credits the city's culture with boosting her into a successful fashion industry career. She was an editor at Vogue and Mademoiselle and later led publicity efforts for Christian Louboutin.
"Anything you want to do in New York, you can find it," Berkowitz said. "In a globalized world, where everything is connected, you need to see things from a global perspective. New York offers that opportunity."
UTNY provides semester-long opportunities for students to live, work and learn in New York City. It's an internship-first, experiential program open to upper-division UT Austin students.
The programming is modeled after Moody College's UT in Los Angeles (UTLA) program, which was created in 2005 and has helped more than 1,600 students with internships and professional advancement in the west coast entertainment industry.
UTNY was created in partnership among Moody College, McCombs School of Business and the College of Fine Arts.
Laura Laughead
Journalism
I see so many kinds of people every day. On the subway, I encounter people of all ages, all walks of life, all creeds. And that experience, that exposure, is critical to a burgeoning journalist.
"This interdisciplinary, cross-campus collaboration ensures every UTNY cohort is dynamic and diverse, very much like the city itself," said Jay Bernhardt, Dean of Moody College.
Now with programs on both coasts, Moody College extends its national breadth while also working purposely to build global bridges.
John Barnhill, an advisory council member who financially supports UTNY scholarships and programming, sees the college's positioning as a significant step for growth. And he should know. Barnhill is the former executive vice president for Blue Bell Creameries and helped market "the little creamery in Brenham," into a household name.
"If I were looking at a college, seeing which ones are strong-minded and trying to reach out to very important areas, it's a great thing for the Moody College of Communication to have a place in New York," Barnhill said. "It adds prestige."