Moody College @ SXSW 2018
Faculty, students, staff and alumni represent at interactive, film and music festivals
Moody College always has a significant presence across events at the annual festivals hosted through South by Southwest. Here is how Moody faculty, students, staff and alumni are involved. SXSW runs March 9-18. Join the conversation by using hashtag #UTatSXSW.
UT RTF Longhorn Denius Student Film Showcase
Shorts | Narrative Features | Documentary Features | Panels |
 Mentor Sessions | Schedule
 
SHORTS
Sunday, March 11 • 9:00 pm
AFS Cinema - 6406 N I-35 Suite 3100
(Note: The annual RTF Reunion Party will immediately precede the screening. See details and RSVP)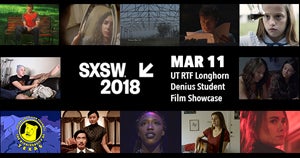 Films by Madli Lääne, Rachel Bardin, Kenya Gillespie, Taniel Kilajian, Tani Paige Shukla, Bita Ghassemi, Schelly Stone, Vanessa Uhlig, Elias A. Hinojosa, Atli Sigurjonsson, Ed Hancox, Jason Kessler, and Huay-Bing Law.
The UT RTF Longhorn Denius Film Showcase will screen as part of the SXSW Film Festival. Taking place at 9 pm the evening of Sunday, March 11 at the AFS Cinema, the showcase highlights a rich diversity of recent fiction and documentary student films from The University of Texas at Austin's Department of Radio-Television-Film. The screening will be free and open to the public. More details about the films can be found here, and the official SXSW event is here.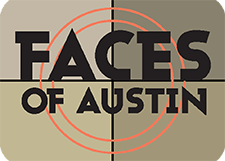 SXSW Community Screening:
Faces of Austin 2018
David Freid & Nick Kondylas, Austin Graffiti Project: Chapter 1, The Foundation
Louisiana Kreutz, Language Lessons
Artemis Anastasiadou (director) & Katherine Craft (screenwriter/producer), Charlotte and Charlie
Rachel Bardin, Animal Facts Club Presents: Birds and Humans
Since 2005, Cultural Arts Division of the City of Austin's Economic Development Department and ATXN  has presented the "Faces of Austin" program, showcasing short films by local filmmakers, reflecting the diverse faces, voices, and experiences of our city.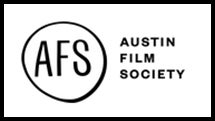 Writer/Director: Michael Roberson; Producer: Sophia Yu; D.P.: Tom Rosenberg, Devil's Horse
Writer/Director: Stefan Gill, Everything That Is You
Director: Chris Ohlson; Writer: Wolfgang Temple; D.P.: Drew Xanthopoulos; Editor: David Fabelo, Yeah, So I've Got This Searing Pain
Writer/Director/Producer: Kim Tran, Pussy Talk
AFS is excited to return to SXSW once again with our member showcase! The AFS ShortCase is a SXSW Community Screening Event of short films made by AFS MAKE members. Celebrate the diversity of high-quality local filmmaking talent with us! Free and open to the public.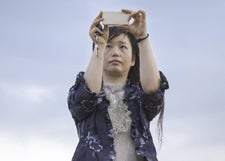 Directors: Patrick Bresnan, Ivete Lucas
Palm Beach International Airport's newest snowbird has become one of the fastest growing roadside attractions in the United States.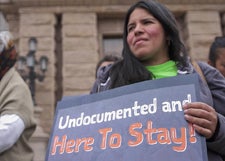 Directors: Iliana Sosa, Chelsea Sonnen-Hernandez
In Austin, Texas, two expectant mothers—one undocumented and one US citizen—must contend with increased ICE raids and mounting hostility towards immigrants under President Trump.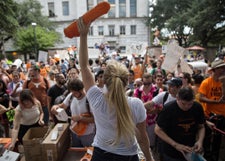 Come & Take It (Texas Short - World Premiere)
Producers/Directors: Ellen Spiro, PJ Raval
Associate Producer: Neha Aziz, Sarah Garrahan
Field Producers: Tom Rosenberg, Nina Vizcarrondo
DP: PJ Raval
Many other RTF folks helped, including Amy Bench, Heather Courtney, Chithra Jeyaram, Matt Koshmrl, Caleb Kuntz, Keith Wilson, Nathan Duncan, Matt Blackerby, Keith Wilson, Lilian Smith, and Anne Lewis.
Come & Take It captures Jessica Jin's transformation into one of America's most inspired anti-gun violence leaders creating what some people are calling The Great Texas Dildo Revolt.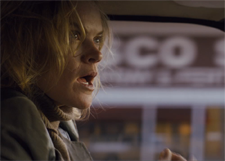 Director:  Pete Lee
Executive Producer: Jonathan Duffy, Kelly Williams, Colin Shane Hakes
Lizzy Jo, who still lives with mom at age 45, battles her loneliness and boredom by robbing banks in the guise of a cowboy on her lunch break. Inspired by a true story. Starring Missi Pyle.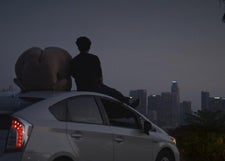 Nice Ass (Texas Shorts - World Premiere)
Director: Carlyn Hudson
Screenwriter: Jeff Whitaker
Executive Producer:  Matt Muir, Chris Ohlson
Cinematographer:Mike Simpson
Editor: Andy Young
After a failed date, Jake maintains a friendly connection with a part of Brooke no one saw coming.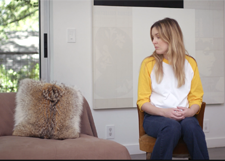 Maude (Texas Short)
Director: Anna Margaret Hollyman
Cinematographer: Yuta Yamaguchi
Editor: Don Swaynos
Teeny thought it was just another routine babysitting job – until she's shocked to meet the client. As the day goes on, Teeny decides to be the woman she had no idea she always wanted to be…until she gets caught.
---
NARRATIVE FEATURES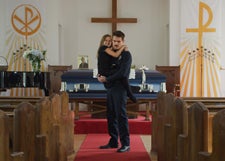 Thunder Road (Narrative Feature - Competition)
Director:  Jim Cummings
Executive Producer:  Matt Miller, William Pisciotta, Zack Parker, John Cummings
Producer:  Zack Parker, Natalie Metzger, Ben Wiessner
Officer Arnaud raises his daughter as a love letter to his late Mom. Based on the 2016 short film.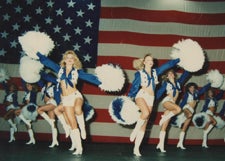 Damsel (Festival Favorite)
Directors:  David Zellner, Nathan Zellner
Producer:  Nathan Zellner, Chris Ohlson, David Zellner
Screenwriter: David Zellner, Nathan Zellner
It's the age of The Wild West, circa 1870. An affluent pioneer, Samuel Alabaster (Robert Pattinson) ventures deep into the American wilderness to reunite with and marry the love of his life, Penelope (Mia Wasikowska). For his journey he brings Butterscotch, a miniature horse intended as a wedding present for his bride, and enlists drunkard Parson Henry (David Zellner) to conduct the ceremony. As they traverse the lawless frontier their once simple journey grows treacherous, and the lines between hero, villain, and damsel are blurred.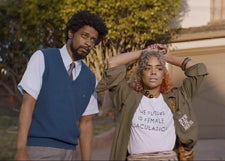 Director: Boots Riley
Producers:  Jonathan Duffy, Kelly Williams
In an alternate present-day version of Oakland, telemarketer Cassius Green discovers a magical key to professional success - which propels him into a macabre universe.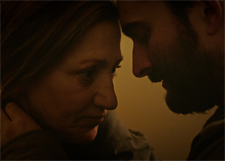 Outside In (Narrative Spotlight) 
Director:  Lynn Shelton
Executive Producer:  Jay Duplass, Mark Duplass
Principal Cast: Jay Duplass, Edie Falco, Kaitlyn Dever, Ben Schwartz
After serving 20 years for the crime of essentially being in the wrong place at the wrong time, 38-year-old Chris (Jay Duplass) is granted early parole thanks largely to the tireless advocacy of Carol (Edie Falco), his former high-school teacher. As he struggles with the challenges of navigating the modern world as an ex-con, and with a fraught relationship with his brother Ted (Ben Schwartz), Chris ends up confessing his romantic love for Carol — a love that, given her marital status, Carol cannot reciprocate. Or can she? Carol longs for something her husband no longer provides. Meanwhile, Carol's daughter Hildy befriends Chris, finding a kindred spirit in this awkward, tormented older guy.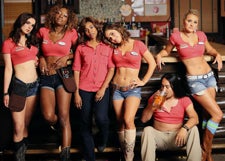 Director:  Andrew Bujalski
Screenwriter: Andrew Bujalski
Editor: Karen Skloss
Lisa Conroy is the last person you'd expect to find in a highway-side "sports bar with curves,"--but as general manager at Double Whammies, she's come to love the place and its customers. An incurable den mother, she nurtures and protects her girls fiercely--but over the course of one trying day, her optimism is battered from every direction...Double Whammies sells a big, weird American fantasy, but what happens when reality pokes a bunch of holes in it?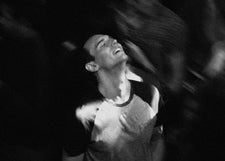 1985 (Visions)
Director: Yen Tan
Associate Producers:  Jonathan Duffy, Kelly Williams
Inspired by the award-winning short film of the same name, "1985" follows Adrian (Cory Michael Smith, "Gotham"), a closeted young man returning to his Texas hometown for Christmas during the first wave of the AIDS crisis. Burdened with an unspeakable tragedy in New York, Adrian reconnects with his brother (Aidan Langford) and estranged childhood friend (Jamie Chung), as he struggles to divulge his dire circumstances to his religious parents (Virginia Madsen and Michael Chiklis).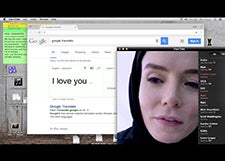 Director:  Timur Bekmambetov
Asociate Producer: Majd Nassif
Looking to investigate the recruitment techniques used by ISIS to lure women into Syria as Jihadi brides, Amy Whittaker, a freelance journalist, creates a fake Facebook profile of a Muslim convert. When an ISIS recruiter contacts her online character, Amy comes across an opportunity to experience the process first hand. But with every passing call, the border dissolves between her real and online lives. While the Facebook character plays a love game, real Amy begins to experience Stockholm Syndrome, putting herself in danger. Based on the best-selling memoir, In the Skin of the Jihadist, by French journalist Anna Erelle, the action unfolds entirely within the bounds of Amy's computer screen.
---

DOCUMENTARY FEATURES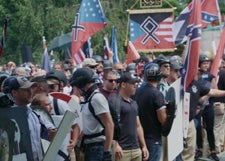 Director:  Adam Bhala Lough
Producer:  Alex Needles, Michael Karbelnikoff
Trump has won and the Alt-Right is on the rise. His improbable victory brought a previously hidden movement out of the fringe. On the other side, the shadow collective Antifa and civil rights organizations like the SPLC and NAACP are fighting back in the courts, the media, and the streets. "ALT-RIGHT: AGE OF RAGE" is a hard-hitting expose, investigating major players on both sides of the battle. As tensions between Americans in the first year of the Trump era boil over, the battle culminates in the tragic events of Charlottesville.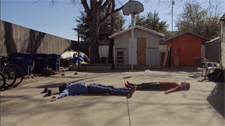 Director/Screenwriter/Editor: Jason Outenreath
Cinematographer: Jim Hickcox, Jason Outenreath
Sound Designer: Korey Pereira
Austin based refugee house, Casa Marianella, is one of the most prominent refugee houses in the United States, providing life-saving services for thousands of immigrants each year. Meet the people who live here now.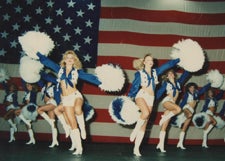 Director:  Dana Adam Shapiro
Cinematographer: Doug Emmett, Drew Xanthopoulis
Ths is the never-before-told story of Suzanne Mitchell, the fiercely-loyal den mother of the Dallas Cowboys Cheerleaders. Seen by many as regressive and exploitative, this diverse sisterhood of small-town "girls next door" became a controversial pop culture phenomenon at the height of the Sexual Revolution, changing the game of football -- and America -- forever.
PANELS
An Asian American Lens on Diversity in Film - PJ Raval (assistant professor)
An Insider's View into Healthcare Innovation - Jay Bernhardt (Moody College dean)
Based on a True Story - Andrew Logan (alumnus)
CELLULOID: Planning, Capturing and Posting With Film! - Miguel Alvarez (lecturer/alumnus)
Clickable Storytelling: Dig Into Your Online World - Majd Nassif (alumnus)
Cut Through the Crap: Picking the Right NLE - Taylor Allen (alumnus)
Design Thinking, Social Good, & Breaking Higher Ed  - William Moner (alumnus)
It's Time: Find Alignment & Abandon Work-Life Balance - Donna Ballard (professor)
Journalism in the Age of Terrorism - Rosental Alves (professor)
Making Politics Go Viral(Like Puppies) - Ashley Muddiman and Talia Stroud (professor)
Round Tables: Producers/Production - Chris Ohlson (lecturer)
Texas Fight! How Businesses Battled Bathroom Bills - Deirdre Walsh (alumna)
To Get or Not To Get: Life Rights & Non-Fiction Films - Megan Gilbride (lecturer, alumna)
MENTOR SESSIONS
Andrew Logan: Screenwriting Mentor
Megan Gilbride: Producers/Production Mentor