Moody College alumna represents Lone Star State at Miss America Sept. 10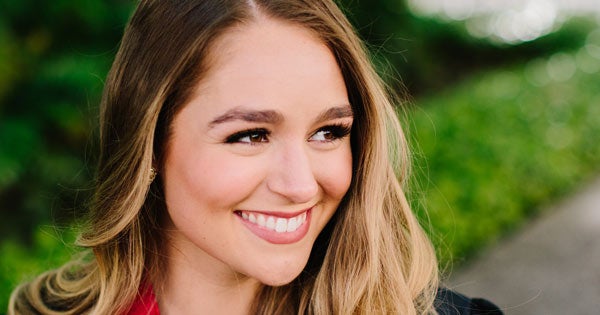 Miss Texas Margana Wood—a May 2017 graduate of Moody College—won her crown earlier this summer and will now compete on the national stage with 51 other contestants to vie for the title of Miss America on Sunday, Sept. 10 in Atlantic City, N.J. Wood already won the lifestyle and fitness competitions at the first preliminary round in Atlantic City on Sept. 6, proving her to be a formidable opponent.
Named after her two grandmothers Martha and Gayna, Wood earned a bachelor of science degree this spring from the Department of Communication Studies specializing in corporate communication. The 22-year-old competed for the Miss Texas honors with young women from all over the state on July 1 in Richardson, Texas, following a recent victory as Miss Travis County.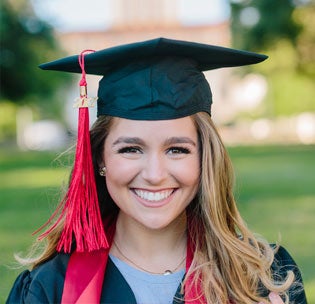 For the next year as Miss Texas, Wood's platform is to promote all things Texas including a "Texas Cares for Children" campaign to advocate the importance of staying in school by developing positive activities and habits and promoting good citizenship. Wood also plans to publicize her personal platform of "You Belong," an anti-bullying, pro-equality campaign of inclusion and respect. Other organizations Wood will have the opportunity to work with include the Children's Miracle Network, Special Olympics, GiRL Power of the Laura Bush Foundation, Susan G. Komen, and The Little Words Project, among others.
No stranger to pageants, Wood also won titles as Miss Houston in 2016 and Miss Outstanding Teen in 2012. The victory as a teen won her a scholarship to pursue higher education in the Moody College of Communication at UT Austin. After her year of service as Miss Texas concludes, Wood said she plans to attend graduate school through another educational scholarship earned by winning the Miss Texas competition.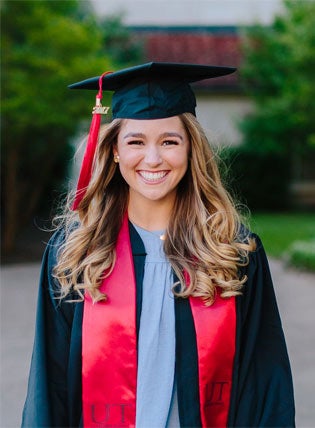 All of Wood's plans could abruptly change, however, if she becomes the next Miss America.
During a recent appearance on Good Morning Texas, Wood said she'll need to set herself apart to win and plans to use the professional dance training that helped her score the Miss Texas crown.
The Miss America content will air on Sunday, Sept. 10 on ABC at 9 p.m. To view an interview with Wood, visit WFAA's Good Morning Texas website.
For more from Wood leading up to the pageant, follow the Miss Texas Instagram account @missamericatx.