Latinx film production, scholarship
Hear from this year's student award recipients
The Latino Media Arts & Studies Program at Moody College exists, in part, to support Latina and Latino students as they pursue film production and scholarship.
The annual Latino Media Arts & Studies Awards recognize undergraduate and graduate students who have contributed creative or scholarly works that identify, showcase and promote Latinx themes, characters and storylines.
Moody College is grateful to introduce the 2020 recipients, who offer insight about their award-winning projects.
---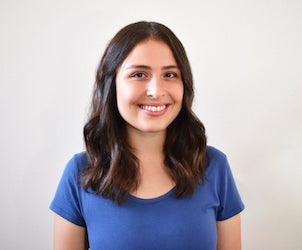 Luisa Maria González
Undergraduate Film Award
"Natal"
"Natal" is a short film about a young boy's first encounter with gender roles, which was inspired by my younger brother and a childhood memory of ours growing up in a Mexican household. The story touches on the hand-in-hand issues of machismo and homophobia within the Latino community, and showcases a few ways by which these learned behaviors are passed down generation to generation.
The most challenging part of (directing) this film was figuring out how to approach the topic, characters and events in a genuine way.
As a Mexican-American filmmaker, I aspire to create work that advocates for and challenges the Latinx community through storylines centered on Latinx subjects.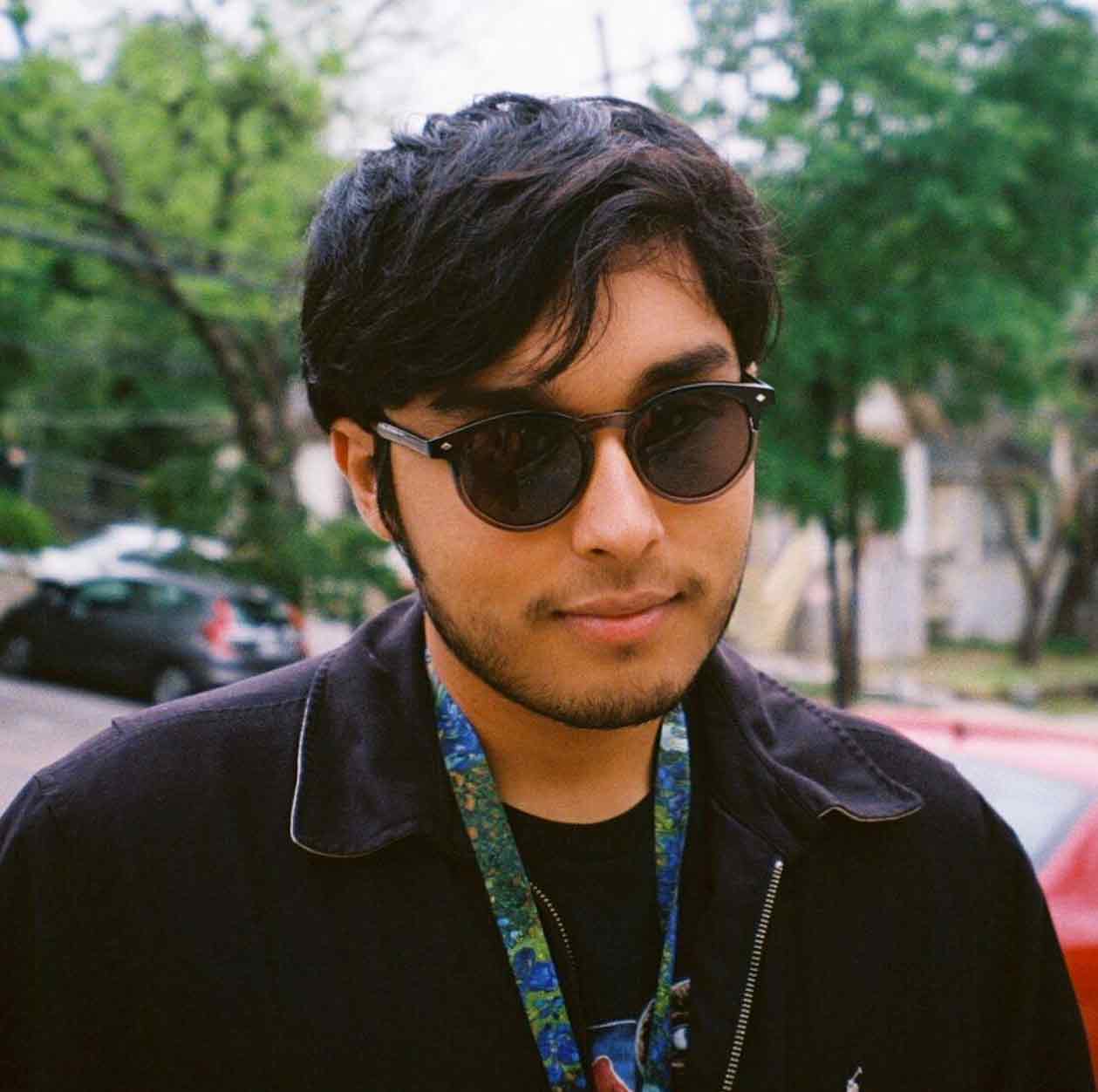 Isaac Zamorano
Honorable Mention, Undergraduate Film Award
"You Were 5 foot 10 Inches Tall"
I went to Mexico with a camera and audio recorder and knew that I wanted to make something with it all. The experiences of roaming the country and having random but distinct encounters with people, as well as the poignant history associated with youth revolts, was enough to get me reading on the subject. Once we were assigned the abstract mood/tone piece assignment in my Narrative Production class, that's when everything got together.
Focusing on Latinx characters and subjects means experiences and stories that feel authentic to having grown up in my heritage and perspectives. Even though I try and find influence from anything and everything, the inherent link to home is always there.
I hope this film inspires all kinds of questions and discussions.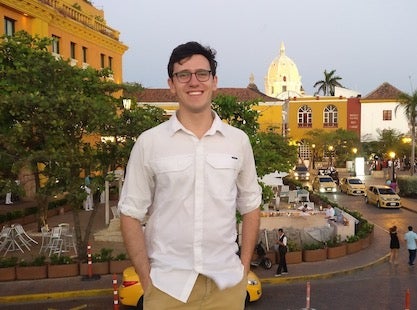 Sebastian Valdivieso
Graduate Film Award
"Luces de la Cuidad" (City Lights)
I only realized I was Latino when I came to the United States. As a South American attending university in Mexico, I made my first films without thinking twice about whether or not to focus my stories on Latina/o/x characters. Neither my identity nor the identities of my characters were considered critical parts of my work. Since coming to the U.S., however, I have realized that telling stories with Latina/o/x characters and themes is a way to understand, claim and affirm my identity here.
The story was inspired by Juan Rulfo's short stories. He generally centers his narratives around small towns where the characters face economic hardships, solitude and overall lack of opportunity. In particular, I was inspired by his descriptions of the characters' environments.
When creating "City Lights" I wanted the setting to feel like a character. In this way, the setting contrasts with the human characters and emphasizes their lack of belonging.
I want the audience to have a tiny glimpse into the real, human agony in store for many people who are forced to cross the border on foot. I want to offer viewers a glimpse of the border which is devoid of politics.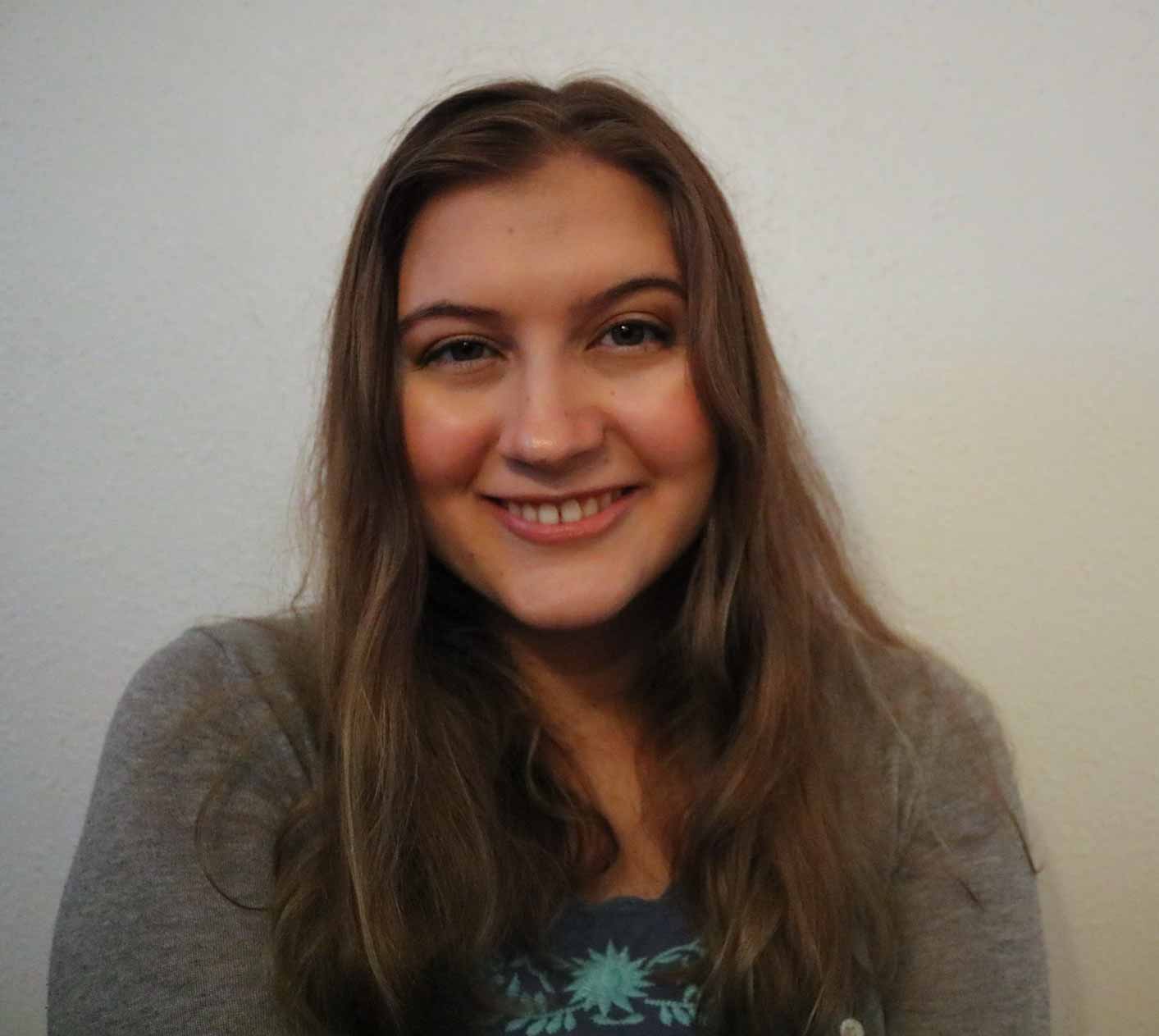 Angélica Lopez
Undergraduate Paper Award
"Cesar Chavez and the Death of Chicana/o Film"
I remember being eager to watch Diego Luna's 2014 film when it was released. I'm grateful to have the opportunity to revisit this film as a student at UT with a much more critical lens and learn about the ways in which it reflects the moment we're currently living in, and the ways it fails to engage with that moment.
As in the early days of Chicana film, the media we produce, share and consume can empower our communities and even challenge harmful narratives.
Watch and learn more about her project.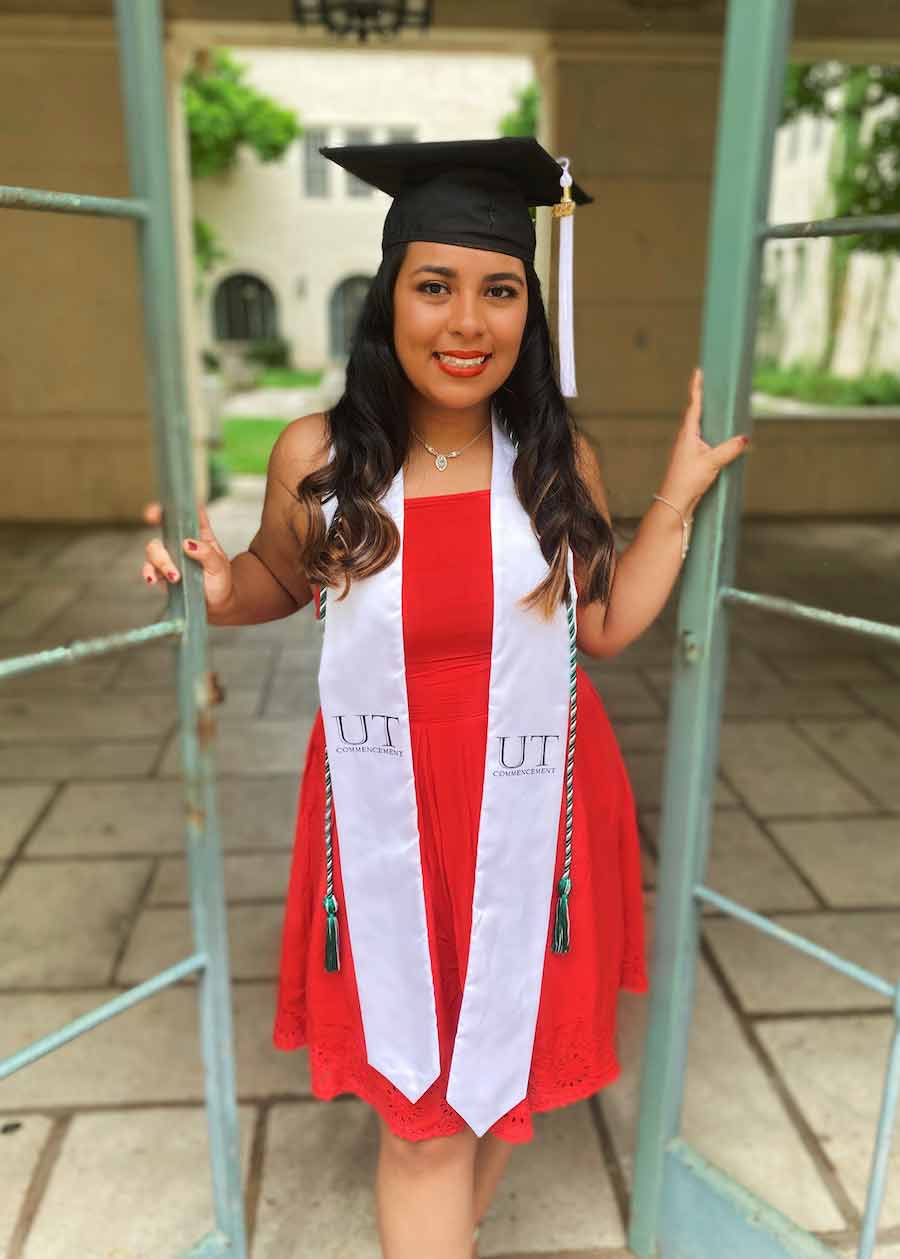 Michelle Meza
Honorable Mention, Undergraduate Paper Award
"Looking for A Better Life Between Borders"
Without taking the time to write about and study Latinx representation in the medium, we are doing ourselves a great disservice. By studying and having an actual written archive, we are making sure that these films stay in the film canon, thus allowing generations from now to have that access and see what these films meant for the time.
By taking a look at that history, we can go ahead and move forward to make a better future.
Watch and learn more about her project.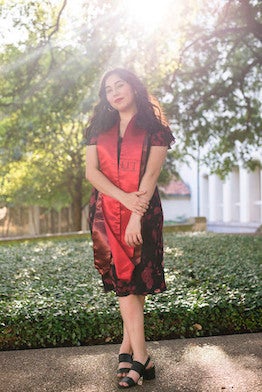 Ariane Stier
Senior Thesis Award
"Mírame: Deconstructing Latina Representation and Empowerment in Performance"
Sometimes, when there is not a seat for you at the table, you have to build your own table.
The Mírame Monologues is a project that allows Latinas to be seen and heard in an industry that still tries to push us to the margin. It's not easy to speak our truth, but I hope people feel inspired seeing the courage it takes for us to share our stories. 
Watch and learn more about her project.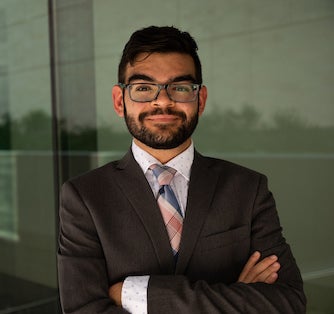 Javier Rivera
Graduate Paper Award
"Hey Dude Come Here! Queer Latinx Excess on TikTok and the Production of Queer of Color Digital Counterpublics"
I was immediately drawn in by the content, the way it spread through multiple platforms, generated online communities. And it was pretty entertaining.
As a scholar in the earliest part of his academic career, I find it super important to be researching at the intersection of Latinx studies and digital media. This is a field of inquiry I believe remains largely under-theorized.
Watch and learn more about his project. 
Prakshi Malik
Honorable Mention, Graduate Film Award
"Jumpolin"