Our Mission
Latino Media Arts and Studies (L-MAS), a program of the Moody College of Communication at UT-Austin, has a three-fold mission: to support the growth of Latino film, television, journalism, and advertising; to support Latina and Latino student media makers, journalists, and advertising professionals; and to foster Latino media studies scholarship.
This mission is one with a broad and substantial impact. Latinos, 19 percent of Americans in 2020, are too often misrepresented or not depicted at all in U.S. media culture. Given that the entertainment and news media illustrate and reinforce how ethnic groups are valued in a society, this has an impact that is felt individually, locally, nationally, and globally. Latino Media Arts and Studies is dedicated to making a difference in this regard.
---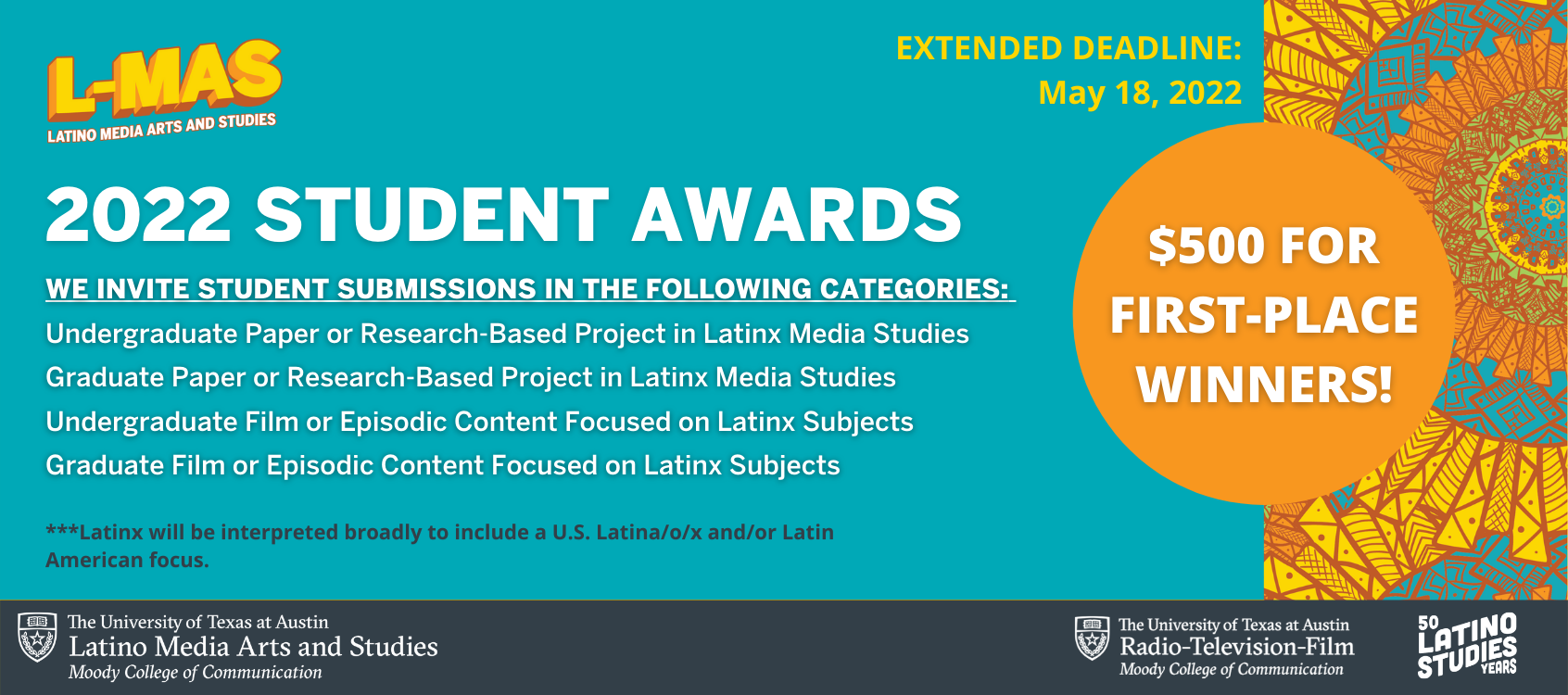 **The deadline to submit has been extended to Wednesday, May 18th**
L-MAS is now accepting submissions for the annual L-MAS Student Awards, which celebrate excellence in student film production and media studies scholarship focused on Latinx and Latin American subjects! The competition is open to both undergraduate and graduate students from across campus, and a $500 cash prize is awarded to the winner in each category ($250 will be awarded to any honorable mentions as well)! Research papers, research-based projects, short films, and episodic media content are eligible for consideration.
For full submission guidelines and the official submission form, click here: https://bit.ly/L-MAS-StudentAwards-SP22