Our Mission
Latino Media Arts and Studies (L-MAS), a program of the Moody College of Communication at UT-Austin, has a three-fold mission: to support the growth of Latino film, television, journalism, and advertising; to support Latina and Latino student media makers, journalists, and advertising professionals; and to foster Latino media studies scholarship.
This mission is one with a broad and substantial impact. Latinos, 19 percent of Americans in 2020, are too often misrepresented or not depicted at all in U.S. media culture. Given that the entertainment and news media illustrate and reinforce how ethnic groups are valued in a society, this has an impact that is felt individually, locally, nationally, and globally. Latino Media Arts and Studies is dedicated to making a difference in this regard.
Upcoming Event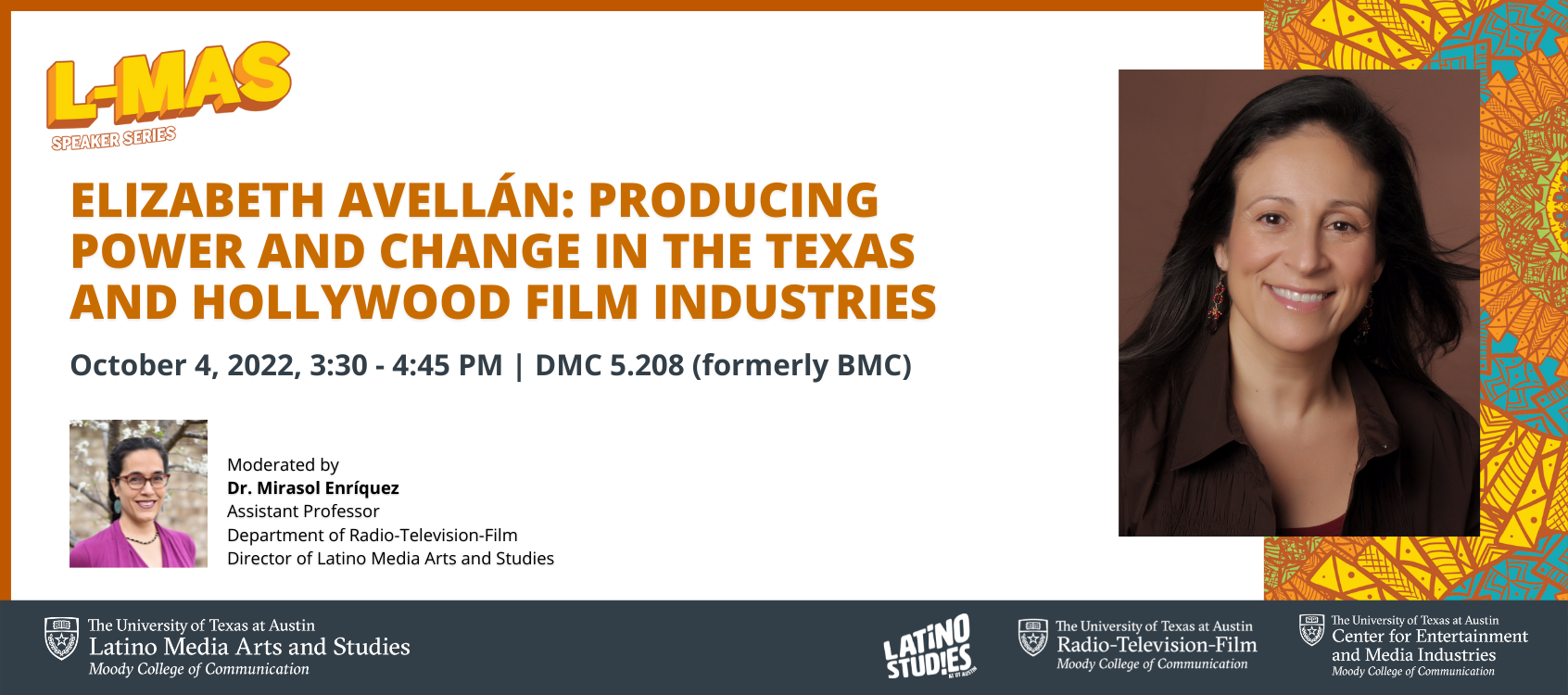 Elizabeth Avellán is one of just a handful of Latina producers working in Hollywood. She is best known as the Co-owner and Vice President of Austin-based Troublemaker Studios, and for producing box-office hits such as Sin City and the Spy Kids franchise, just to name a few of her accomplishments. She is committed to telling Latina/o stories and to supporting diverse, emerging talent, which has made her an agent of change in the industry. Join us for this very special conversation with Elizabeth Avellán, a true force behind the development of the thriving film community in Austin. She will discuss the producer's skill of creative problem-solving, building a film family, and her commitment to mentoring the next, increasingly diverse generation of filmmakers. She will also tell us about her production companies, EYA Productions and TealHouse Entertainment (which she co-owns with Rana Joy Glickman), and her recent projects, primarily focused on working with people of color and women filmmakers.
The conversation will be moderated by RTF Assistant Professor and Director of the Latino Media Arts and Studies program, Mirasol Enríquez.
The event is co-sponsored by Mexican American and Latina/o Studies, the Department of Radio-Television-Film, and the Center for Entertainment and Media Studies.
Register here: https://bit.ly/L-MAS-SpeakerSeries-FA22
---
2022 L-MAS Student Awards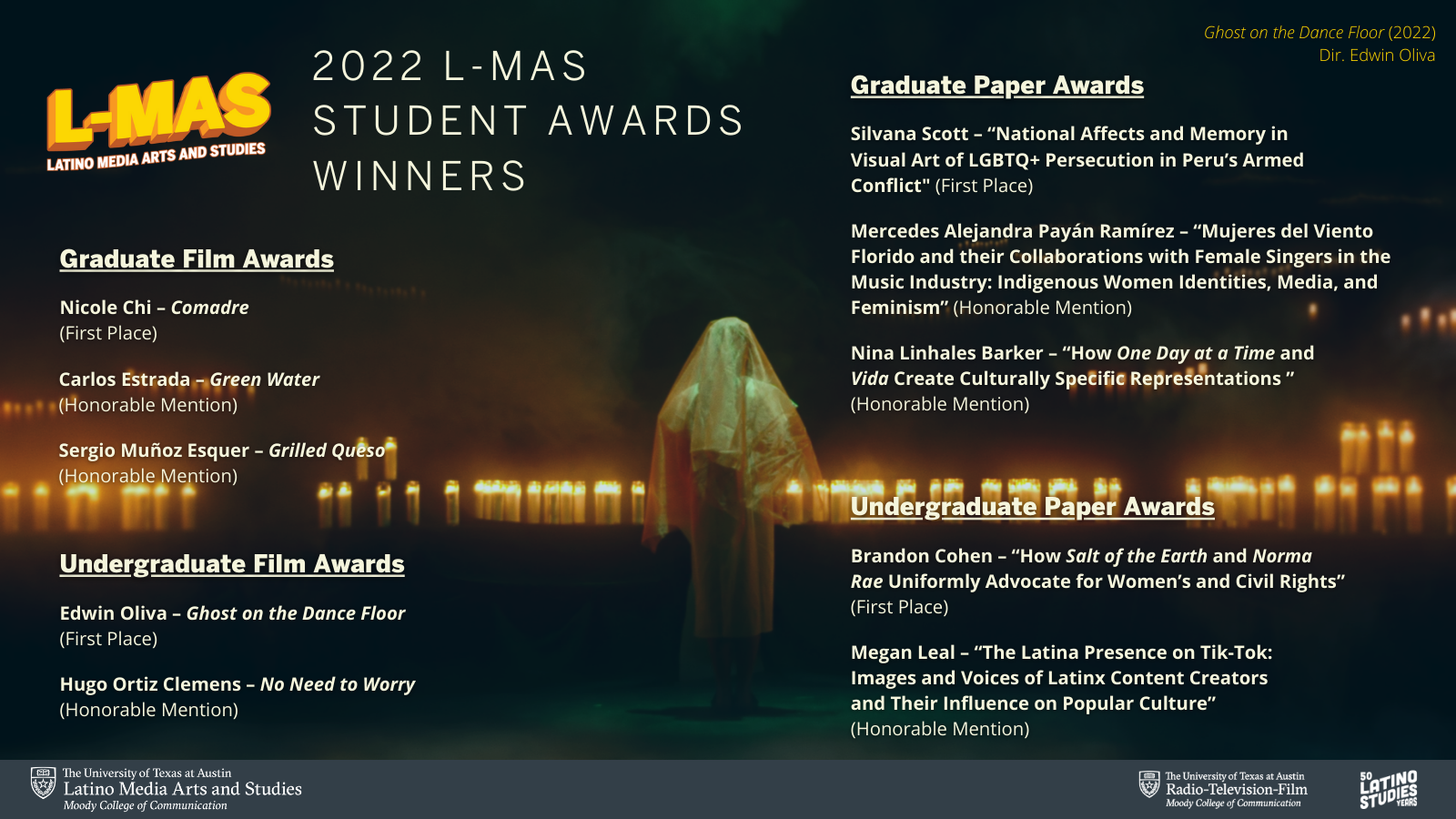 Congratulations to the winners of the 2022 L-MAS Student Awards! These talented UT students have demonstrated dedication and passion for Latina/o/x subjects and narratives and each has made a powerful contribution to the growing landscape of Latina/o/x media and media studies scholarship. Congrats once again to our winners!