Our Mission
Latino Media Arts and Studies (L-MAS), a program of the Moody College of Communication at UT-Austin, has a three-fold mission: to support the growth of Latino film, television, journalism, and advertising; to support Latina and Latino student media makers, journalists, and advertising professionals; and to foster Latino media studies scholarship.
This mission is one with a broad and substantial impact. Latinos, 19 percent of Americans in 2020, are too often misrepresented or not depicted at all in U.S. media culture. Given that the entertainment and news media illustrate and reinforce how ethnic groups are valued in a society, this has an impact that is felt individually, locally, nationally, and globally. Latino Media Arts and Studies is dedicated to making a difference in this regard.
---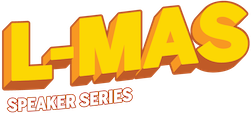 Plática: A Conversation with Chicano Film Pioneer Efraín Gutiérrez         
Watch Event Recording Below!
Thank you to our guest, filmmaker Efraín Gutiérrez, and our moderator, filmmaker and Assistant Professor of Practice in the Department of Radio-Television-Film, Miguel Alvarez, for a very insightful conversation about Gutiérrez's personal filmmaking journey and the power of owning your narrative. Thank you, as well, to University Distinguished Teaching Professor in the Department of Radio-Television-Film, Dr. Charles Ramírez Berg, for a brilliant introduction. We had such an excited and engaged audience and I hope you check out the full recording below to see why! A BIG thank you to everyone who made our Fall Speaker Series event a success!
This event was part of the L-MAS Speaker Series and was co-sponsored by the Departments of Mexican American and Latina/o Studies, Radio-Television-Film, The Latinx Pop Lab, and the UCLA Chicano Studies Research Center.
---
2021 L-MAS Student Awards
Congratulations to the winners of the 2021 L-MAS Student Awards! These selections demonstrate a dedication and care for Latinx stories that will surely inspire continued exploration of Latinx narratives by media makers and scholars, alike. We received so many powerful pieces that is was a difficult task to pick just a few, so thank you to all who submitted work. Congrats once again to our winners!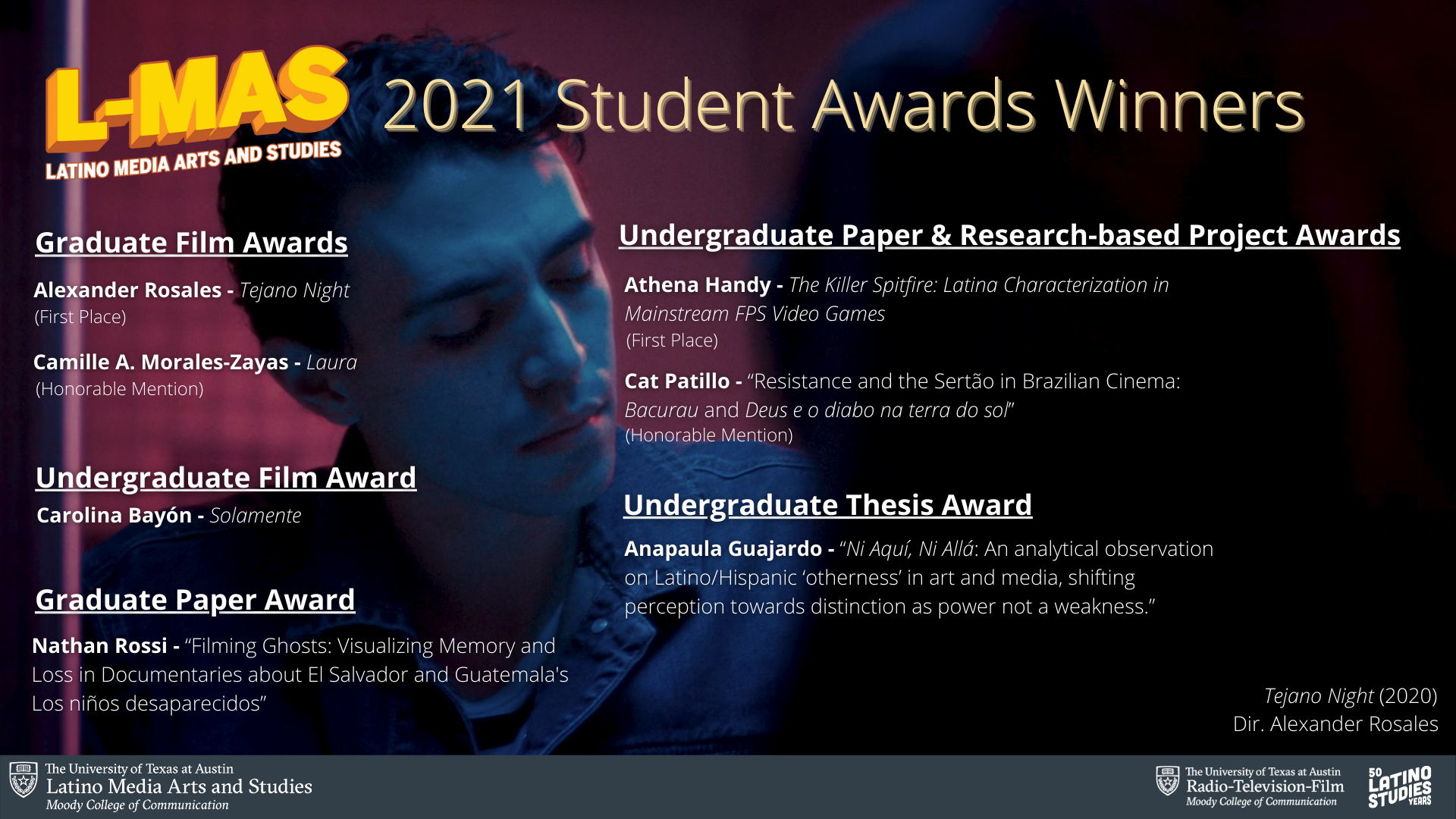 Recent L-MAS Speaker Series Event  (September 21, 2021)