Jeff Hunt Delivers Fall 2014 Commencement Address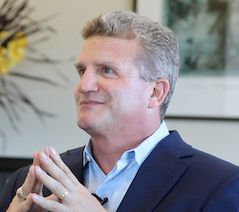 The Moody College of Communication commencement ceremony takes place Saturday, Dec. 6, and features a commencement address by Jeff Hunt, Moody College alumnus and adjunct professor and co-founder of PulsePoint Group, a management consulting firm specializing in digital communications.
Over the course of his 25-year career, Hunt has lived and worked in every major region of the world, counseling CEOs and other top executives at numerous multinational companies including DuPont, IBM, AT&T, Coca-Cola, MasterCard, Johnson & Johnson, McDonald's and Motorola. He specializes in services including crisis management and preparedness, CEO and CFO communications, branding, positioning, reputation management and social media.
He has worked with Dell, Nike and Whole Foods and others on social media strategies, developing programs for customer listening and response, corporate blogging, digital influencer relations, and crowdsourcing.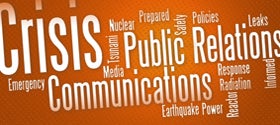 "It is an honor and a privilege to address the 2014 Fall graduating class of the Moody College of Communication,"   Hunt said.  "If I can give them even a small percent of what the College gave me, I will be thrilled. My main messages can be summarized as dream big, advance confidently and don't forget to give back." 
Prior to co-founding PulsePoint Group, Hunt was president of Cohn & Wolfe, a global public relations firm formed following a merger with GCI Group. Prior to the merger, he spent three years as president and chief executive officer of GCI Group. He joined the company following the firm's acquisition of Read Poland Associates, for which he served as president and CEO.
Before returning to Texas to lead Read-Poland, Hunt had an 18-year career with Burson-Marsteller, ascending the ranks and ultimately serving as chief operating officer for Europe, overseeing 16 offices throughout the continent. In addition, he served both in London and New York as vice chairman of Client Services Worldwide. He also established the firm's presence in Korea and Mexico, living in each country for three years, and ran its Latin America operations out of Miami.
Hunt holds a Bachelor of Journalism with honors from The University of Texas at Austin and serves as an adjunct assistant professor in the Stan Richards School of Advertising & Public Relations. He's also a frequent guest lecturer on "managing intangible assets" in the McCombs School of Business and is active in civic affairs.
The commencement ceremony takes place at noon in the Frank Erwin Center, 1701 Red River St. The ceremonies will also be webcast live.