Outstanding Fall Grads 2014
Moody College celebrates the Class of '14

The Moody College fall commencement takes place Saturday, Dec. 6 at the Frank Erwin Center, 1701 Red River St. The ceremonies will also be webcast live. Here are a few of the outstanding students who have majored in the Moody College and who will be graduating in the Class of 2014.
Adam Beard, B.J., Journalism
Even before he graduates, Adam Beard has developed an impressive resume. As a student in the Moody College, he interned at organizations including The Dallas Morning News, USA Today, Austin's KXAN News, Cedar Park's Texas Stars hockey club and worked as an assistant to former Dallas Cowboys wide receiver Michael Irvin.
An avid sports fan, he graduates this semester with a Sports Journalism Certificate, designed to help students develop proficiency in sports media, writing and reporting. Born in Long Island, N.Y. and raised in Plano, Beard earned experience in student media writing for The Daily Texan, taking shifts at KVRX student radio and producing multimedia pieces for Texas Student Television. 
He says his favorite classes were "Reporting Sports" with Senior Lecturer Kevin Robbins and "Social Media Journalism" and "Mobile News App Design," both taught by Senior Lecturer Robert Quigley.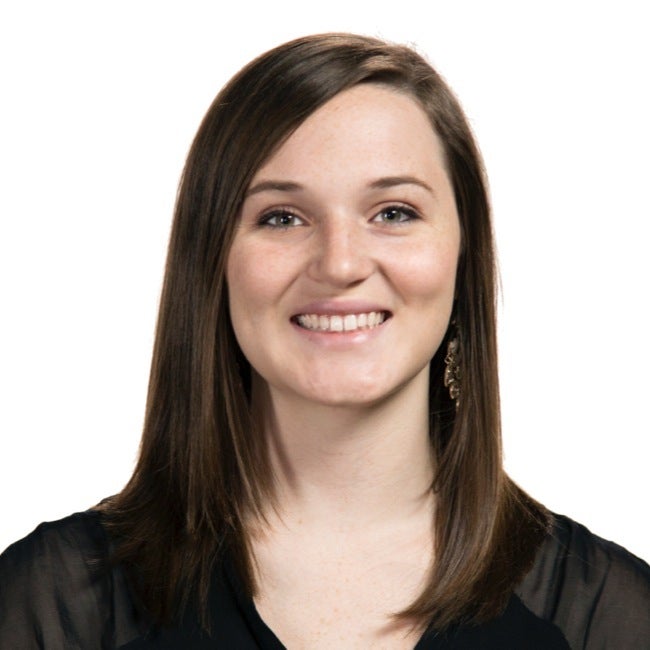 Tara Kennedy, B.S., Public Relations
Hoping to launch her career in media planning, Tara Kennedy immersed herself in digital marketing and brand strategy in the Stan Richards School of Advertising & Public Relations. In addition to PR courses, she took classes in advertising's Texas Media sequence, designed for future media strategists and digital specialists.
Kennedy was selected as an outstanding member of the UT Austin student chapter of the American Advertising Federation and as one of the top 16 AAF students in the U.S. She also studied abroad in Singapore and France and attended Google AdCamp.
In the Moody College, Kennedy joined student organizations including Texas AdGrad and TAG-lines, where she helped plan social media campaigns for the University Co-op. Kennedy said her favorite classes were "Strategies in Public Relations" with Adjunct Assistant Professor Jeff Hunt and "Advanced Media Strategies" with Senior Lecturer Lisa Dobias. She plans to relocate to San Francisco or New York and is currently applying to advertising agencies.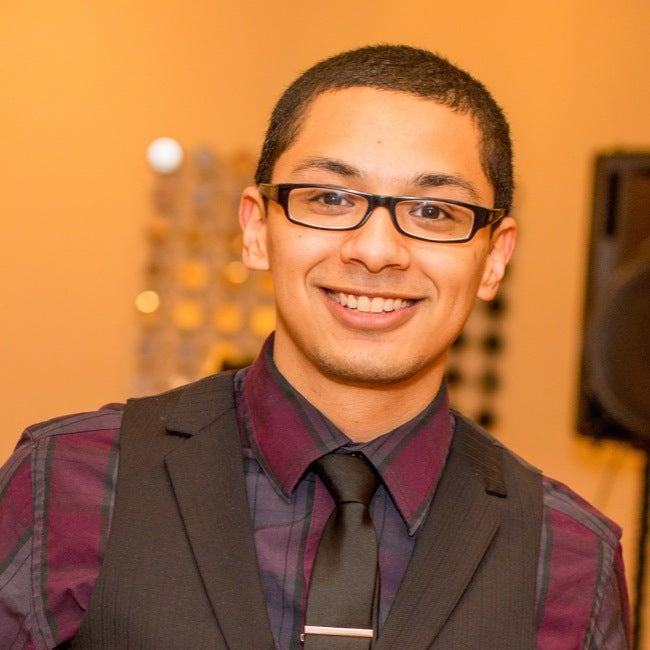 Raymond Arturo Perez, B.S., Radio-Television-Film
As a double major in marketing and radio-television-film, Raymond Arturo Perez is dedicated to learning the nuts and bolts of the entertainment business. Born in Glendora, Calif., and raised in San Antonio, Perez says the reputation of the Moody College and the Semester in Los Angeles Program (UTLA) attracted him to the RTF program, where he learned how to write for television dramas while becoming familiar with the production side of film.
Perez was also in the Senior Fellows honors program, which covers a wide variety of topics with intense discussion and research, and a student mentor for Assistant Professor Wenhong Chen's class on "Globalization and Social Media."
He plans to stay in Los Angeles, write every day and work in entertainment. He says his dream is to be a show runner for television dramas similar to primetime hits such as "Scandal" and "Grey's Anatomy."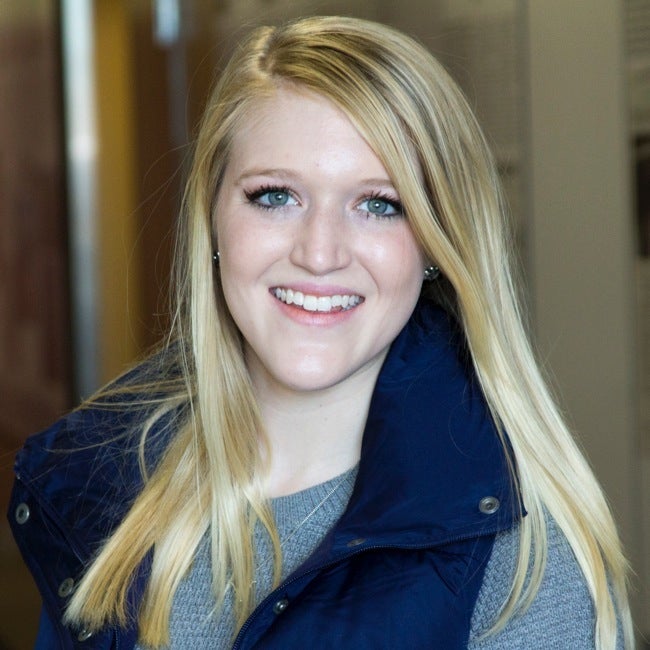 Alyson Paige Smith, B.S., Communication Sciences and Disorders
To call Alyson Paige Smith "driven" would be an understatement. In graduating this semester at the age of 19, the Communication Sciences and Disorders major and native of Harker Heights completed her degree in only two-and-a-half years. Smith says she chose to study speech therapy because she enjoys the one-on-one interaction with clients and helping people overcome challenges.
In the Moody College, Smith worked as a research assistant with Associate Professor Courtney Byrd in the Dr. Jennifer and Emanuel Bodner Developmental Stuttering Laboratory. The opportunity enabled her to research and compare how children and adults perceive people who stutter.
Smith says Byrd's class on "Assessment and Treating of Children with Language or Speech Disorders" was among her favorites and inspires her every day to pursue a career in the field. Her ultimate goal is to become a speech-language pathologist in the area of children's fluency and literacy disorders. She begins graduate school at Baylor University next semester.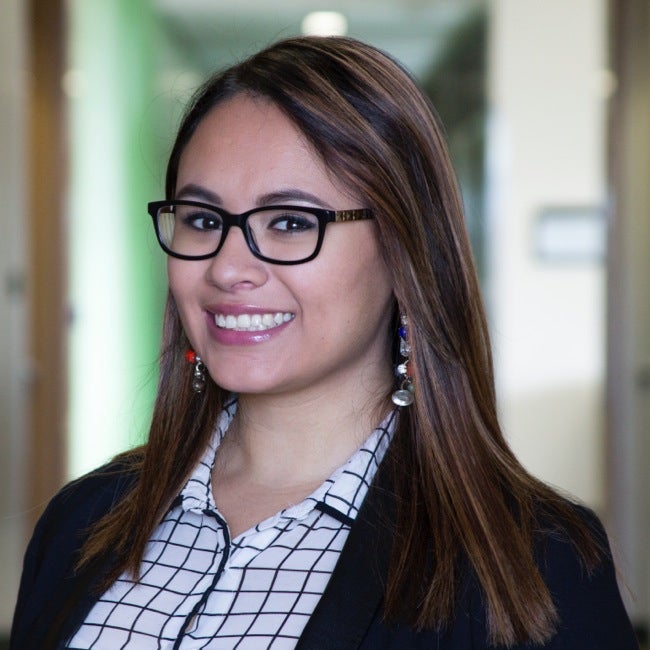 Aura Valdez-Payan, B.S., Communication Studies
Communication Studies major Aura Valdez-Payan graduates this semester with a double major in government and a passion for legislative policy, legal issues and politics.
Raised in Ciudad Juarez and bilingual in Spanish and English, Valdez-Payan focused her Communication Studies track on political communication. She immersed herself in the political field as a summer fellow for Battleground Texas, interned at the Texas House of Representatives and worked as a legal assistant for two law firms. She also competed on the UT Debate Team.
In the Moody College, she assisted a research project with Associate Professor Sharon Jarvis, comparing the popularity of political campaign coverage leading up to the 2014 mid-term elections to what news audiences choose to consume. She also investigated if swing states were more likely to have stronger political audiences than in states considered safely secured by political parties. Upon graduation, Valdez-Payan plans to work in the legal field and may pursue law school with a focus on immigration.