Advertising professor receives NSF grant to study the importance of communication in science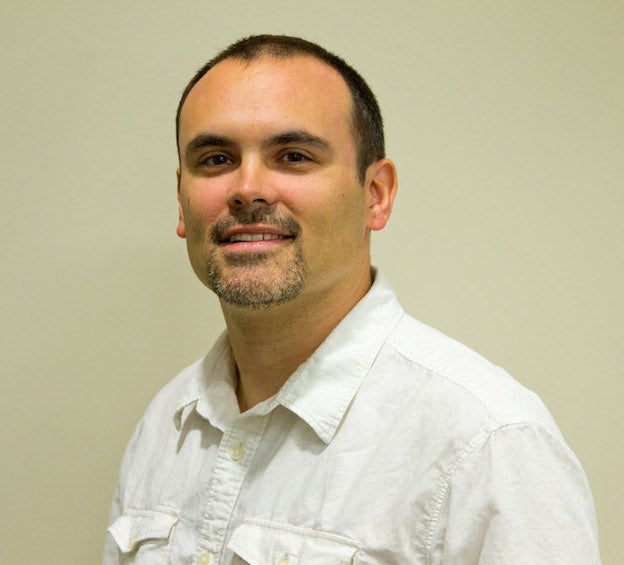 Scientists often struggle to explain subjects they've studied intensely, often resorting to jargon and concepts that are difficult to understand. In an effort to help the scientific community translate their findings to the public, Anthony Dudo, assistant professor in the Stan Richards School of Advertising & Public Relations, is studying how scientists engage with public audiences about science and health topics.
"Scientists have an important role to play in helping the public—including policymakers and media professionals—make sense of complex scientific issues," said Dudo. "This is especially the case now, at a time when scientific issues are increasingly politicized and subject to criticisms that stem from un-scientific concerns."
Dudo is working with John Besley, associate professor in the Department of Advertising and Public Relations at Michigan State University, and a team of graduate students from both universities.

Scientists have an important role to play in helping the public—including policymakers and media professionals— make sense of complex scientific issues.
The research is funded through a two-year $310,000 grant from the National Science Foundation to examine how scientists view and communicate with the public. The research team plans to send about 30,000 surveys to science professionals in a range of disciplines including natural, physical and social scientists primarily through about 10 major science-based organizations such as the American Association for the Advancement of Science (AAAS).
The research team will gather data to better understand how scientists perceive outreach, and is especially interested in identifying what specific communication goals underlie scientists' interactions with non-scientists through face-to-face discussion, online networking and traditional news media.
Qualitative interviews will be conducted with about 25 leading communication professionals who regularly train scientists to communicate more effectively.
"We seek to improve the likelihood that scientists will adopt evidence-based communication strategies to increase public interest, engagement, and identification with scientific and technological issues," said Dudo.
The efforts are likely to add depth to the rapidly growing area of research that examines how scientists can best communicate. Dudo and colleagues hope their project will strengthen the communication efforts of scientists, particularly by providing professional science communication trainers with research results they can use to help scientists deliver messages with the greatest impact.
The project also encourages scientists to learn and enlist evidence-based communication training, creating a climate for scientists to communicate clearly with heightened levels of confidence.
"Recent studies suggest that scientists often welcome the opportunity to engage with lay audiences," said Dudo. "Our goal is to pull the curtains back and help figure out how to facilitate these interactions and increase the likelihood that they are beneficial for the scientists and their audiences. Ultimately, improving these interactions will help ensure that scientists play key roles in public debates about vitally important social issues like climate change, vaccinations, Ebola and more."