Jay Bernhardt Reappointed for Second Term as Moody College Dean
Bernhardt will help implement the college's new strategic plan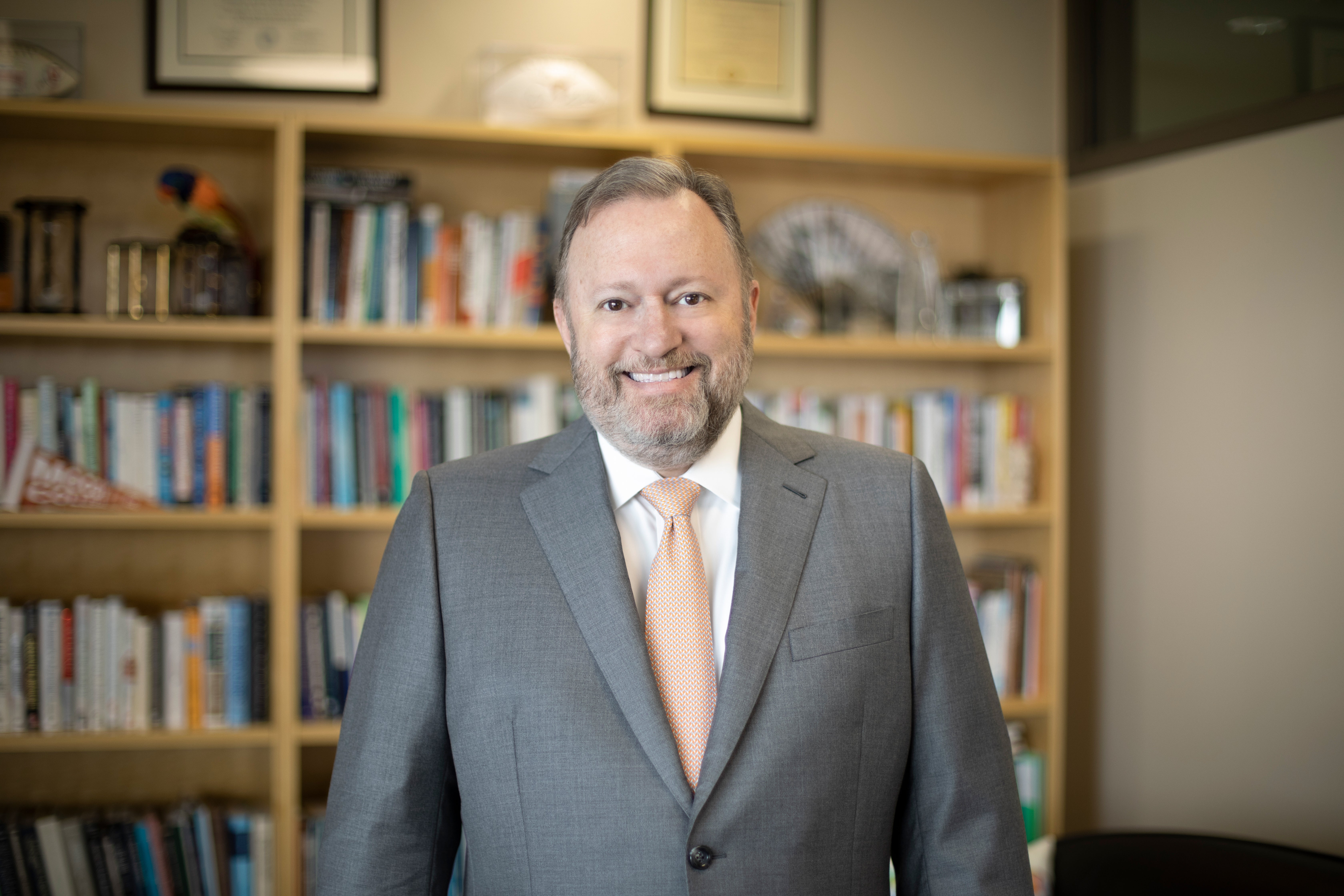 Jay Bernhardt has been reappointed for a second six-year term as dean of Moody College of Communication. The reappointment was finalized last week by Provost Sharon Wood and President Jay Hartzell, informed by findings from the Dean Review Consultative Committee.
"We are incredibly fortunate to have Jay continue in his role as we advance the new strategic plan," Wood said. "He is a visionary leader who cares deeply about the success, growth, and wellbeing of all Moody College students, faculty, and staff. I am grateful for his partnership and exceptional service to the university."
In a message Thursday, Bernhardt thanked the committee for the opportunity to continue to serve the college.
"I'm deeply grateful to President Hartzell and Provost Wood for their strong support and recognition of Moody College as one of the most respected and impactful colleges of communication in the world," he said. "And I am thankful to the committee and the hundreds of faculty, staff, students, and alumni who shared their feedback through the review process. We will continue to ensure Moody operates in a welcoming, inclusive, transparent, and collaborative manner in all areas of our work now and in the future."
Over the next six years, Bernhardt will help carry out critical priorities for the college, including finalizing the Moody College strategic plan, which will inform initiatives over the next five to 10 years. He also plans to continue Moody's efforts to improve diversity, equity, and inclusion and to attract and support students, staff, and faculty with a range of voices and experiences.
Bernhardt will also help promote the university's "What Starts Here" campaign, which launched in March. Moody College's goal in the campaign is to raise at least $165 million that will support student scholarships, expand research opportunities, build new centers, and further strengthen the UTLA and UTNY programs. The funds will also support facility upgrades, including planned renovations of Studio 6A, the original home of Austin City Limits, to remake it into one of Austin's top live music, cinema, and events venues.
"My hope for Moody in the coming years is that we retain the things that make us excellent and impactful, most importantly our people, while leaning into the rapid changes of our industries to remain innovative and transformational in everything we do," Bernhardt said.