Innovative, ethical futures
Cross-campus collaborations bridge barrier breaking in technology fields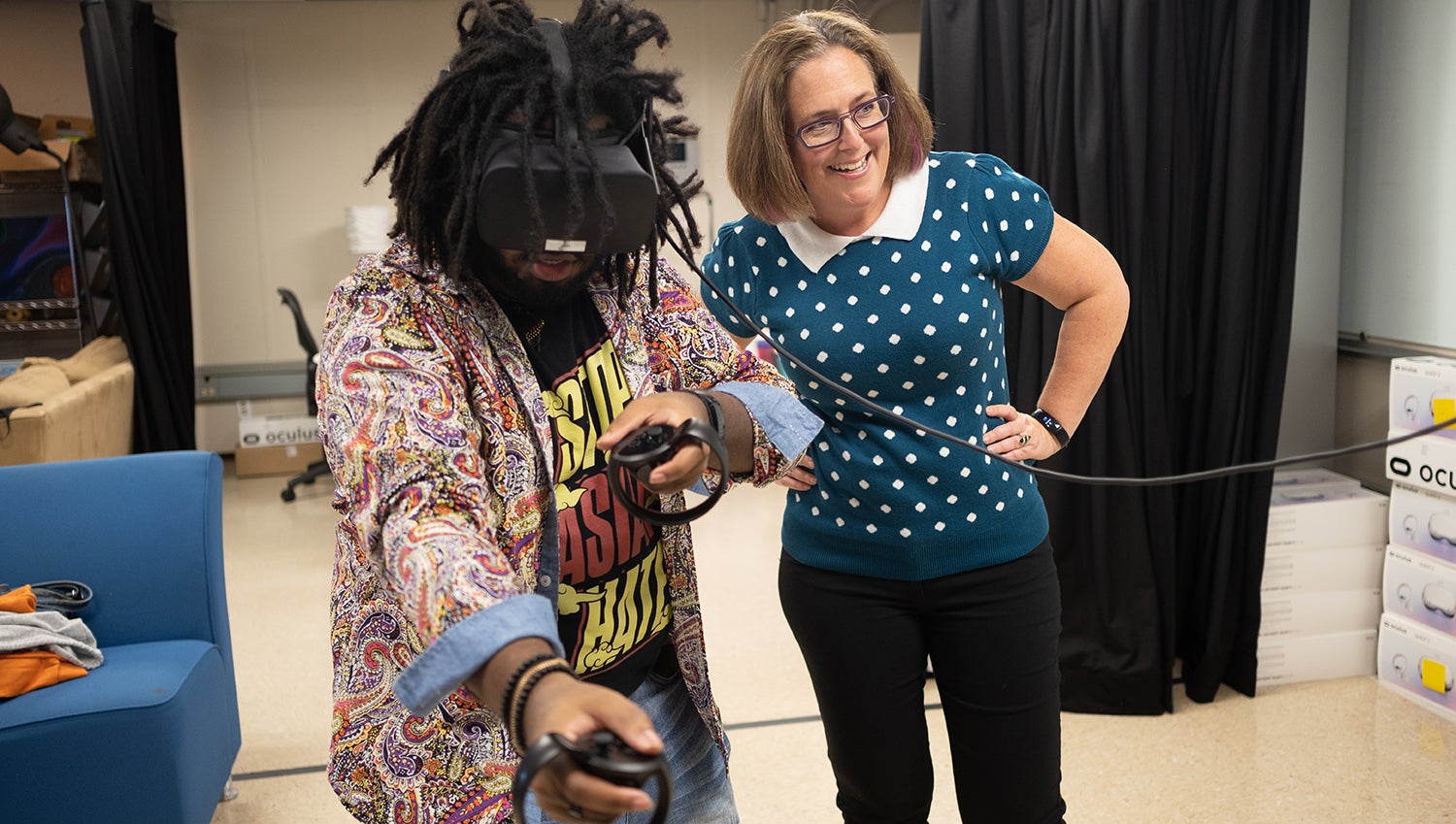 At Moody College, faculty and students are integrating cutting-edge technology and tools into their research and storytelling, while also tackling the ethical questions raised by modern technologies.
Professor S. Craig Watkins, founding director of the Institute for Media Innovation, is at the center of this work, having spent the majority of his career researching the intersection between media, technology, and innovation and thinking about the design and implications of artificial intelligence on communication fields and society.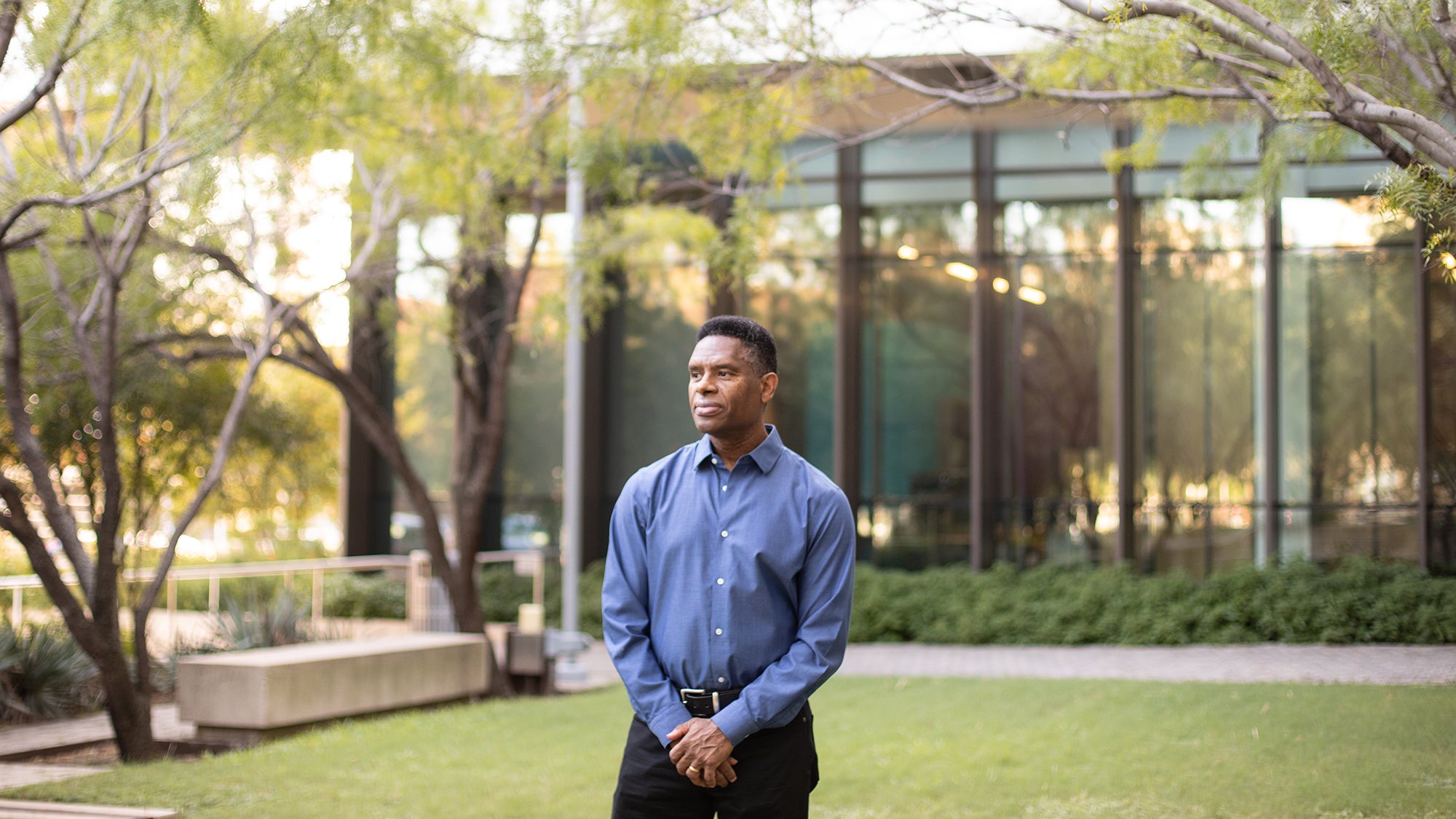 Craig Watkins
When was the last time you asked Siri something or told Alexa to stop playing music or were amazed at how accurately your favorite social media platform provides recommendations?
Artificial intelligence is intertwined in daily life, from favorite apps to pocket devices to the software making decisions on loan applications. A.I. helps predict outcomes, make decisions and automate what might otherwise be a task performed by a human.
According to Watkins, there's a growing recognition that a greater diversity of voices and perspectives building this technology is needed, as well as ethical standards.
"We have no idea how these algorithms are making choices or how information is being sorted. There is a big debate around ethics in terms of being more transparent, being fairer, and creating systems that are designed to address these issues of bias, producing disparate outcomes, advantages and disadvantages for others," Watkins said. "There needs to be accountability. If you produce an algorithm that leads to an unfair outcome that is biased against a certain segment of the population, there's an argument that your organization or company is accountable in some way.
"Companies are largely dependent upon human users and the information or data that we provide them with from things we share, pictures, videos, comments. This data in some ways is the new currency in the digital economy. Should we have greater ownership and control over our data that these companies have? Should they be using data to manipulate our emotions, then target us with ads in response to those emotions? These already are becoming human rights issues of the 21st century."
Creating an Ethical Future
While Watkins considers the ethics of technology, Erin Reilly is leading a group of students at Moody College to think critically and help enable them to make the right choices while they are creating.
"The students are bringing the ethical, moral and critical lens with them, and we've equipped them with being able to speak up for others and to make the right decisions," Reilly said.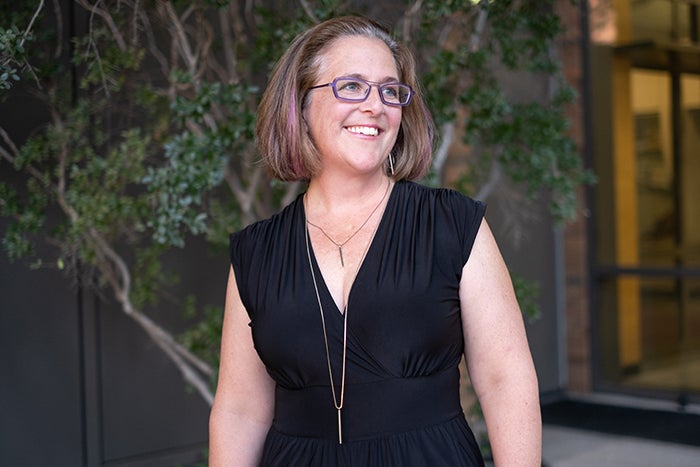 Erin Reilly
In the Texas Immersive Institute, Reilly is fostering an innovative space to break down the socioeconomic barriers of access to emerging technologies and to reflect, research and design. Reilly encourages her students to imagine the unknown into existence, to help the community live at the cultural intersection where innovation meets entrepreneurship. At TXI, students have the opportunity to work alongside faculty as equals on projects for clients.
"The collaboration between faculty and other students contributes to my positive experience within the Texas Immersive Institute. Constantly being surrounded by skilled and driven students is contagious," said Max Harberg, a graduate student in the School of Advertising & Public Relations. "The community is also highly supportive, and I am comfortable push to myself out of my comfort zone, even if I fail or struggle."
One of the first collaborations was the Texas Admissions Project; created for students by students, the augmented reality tour allows users to interact with iconic campus characters such as Bevo, Domino the cat and an albino squirrel by simply scanning a QR code. Students and faculty are also working on a cross-campus collaboration with the School of Engineering and College of Fine Arts on a mixed reality experience, Eyes on the Sky. Aerospace Engineering professor Moriba Jah introduces users to the issue of space junk circling earth and how space debris can potentially interrupt telecommunications.
"Storytelling in the immersive experience is so important. It is our goal to take on these big ideas and problems and turn them into ideas where the audience can engage, can understand, can act and really inform them on what we want the future to be," Reilly said.